By Rebekah Bresee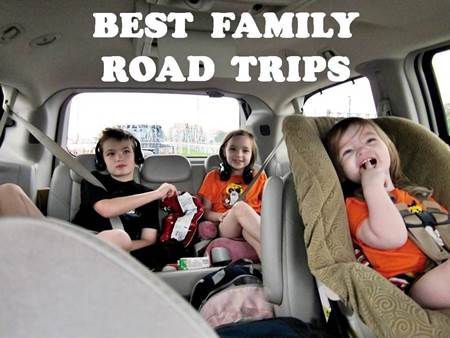 Visiting Disneyland or Universal Studios can provide great opportunities for a family vacation. Taking a road trip, however, provides families with the opportunity to explore new sights and get out of their comfort zone. Riding in a car for hours on end forces siblings to get along (or at least work on it) and parents to practice patience. Budgeted right, a road trip can be cheaper than extravagant theme parks and resorts–and there's no finer way to save on airfare.
America offers a plethora of scenic drives, historical sites and outdoor adventures. Here is a list of some of the most popular and exciting family-friendly road trips in the U.S.
Also, don't forget to pack for the whole family!
More tips for families: Make Your Road Trip a Success | Teach Your Kids to be Good Travelers | Unaccompanied Minors on Flights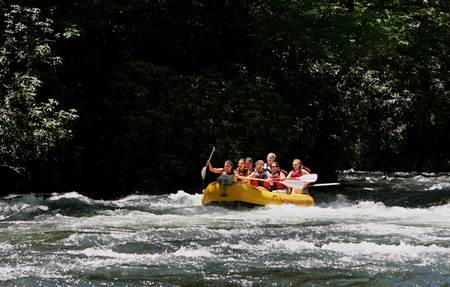 The Great Smokies – North Carolina and Tennessee
How long: 4-5 days
Driving through the Great Smokey Mountains not only provides fantastic scenery, but opportunities for outdoor recreation and learning American history. The adventure begins in western North Carolina at the Nantahala Outdoor Center, which launches outdoor activities such as white-water rafting trips, zip line tours and biking tours. Then continue to Bryson City, a friendly mountain town and home to the historic Great Smoky Mountains Railroad. Take a train ride through the vivid Nantahala Gorge and across Fontana Trestle. Stop by the Museum of the Cherokee Indian, which hosts historical tribe artifacts, an animated exhibit on myths and a detailed look at the Trail of Tears.
Then hop over the border to Tennessee. Travel to Cades Cove, a secluded valley that contains all sorts of wildlife as well as some remnants of a 19th-century settlement. The Cades Cove Loop Road allows you to view all these remnants from the comfort of your vehicle, but you should stop to explore old churches and cabins along the way.
Need more civilization? Head back to Gatlinburg, which is filled with pancake houses, mini-golf courses and Ripley's Believe It or Not Museums. Fill your camera with panoramic snapshots and selfies while you ride the Gatlinburg Sky Lift.
Your final destination is Pigeon Forge, Tennessee. The town is home to Dollywood, a country-themed park that serves as an ode to Dolly Parton. Also try the Castle of Chaos 5D attraction, which can be found in the Hollywood Wax Museum Entertainment Center.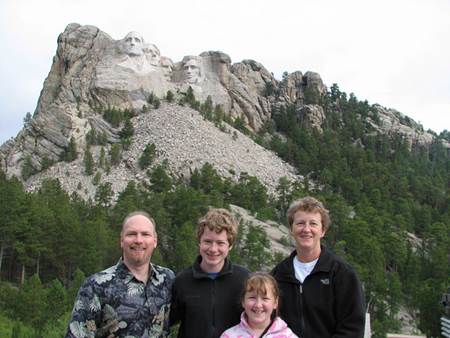 Black Hills Loop – South Dakota
How long: 2-3 days
Start in Rapid City and explore its exciting downtown. Kids will enjoy imaginative parks such as Storybook Island or the Dinosaur Park. Adults can explore the shopping, restaurants and museums of Main Street Square.
Next stop is Keystone, a gaudy town bursting with patriotism and the gateway to Mt. Rushmore National Monument. Taking the Presidential Trail loop will allow you to pass right below the spectacle, and provides access to the Sculptor's Studio, which tells the story of how the monument came to be. Crazy Horse Memorial, the world's largest work-in-progress monument, is about 30 minutes away from Mt Rushmore. Ten miles from there is Custer State Park, which has one of the largest free-roaming buffalo herds in the world. Hiking and cave exploration can be had at Wind Cave National Park and Jewel Cave National Monument, said to be the longest cave in the world.
End your historic journey by traveling to Deadwood, a sentiment to the gold rush era. Actors reenact famous shootouts on Main Street during the summer and Wild Bill Hickok's murder is acted out in Saloon No 10.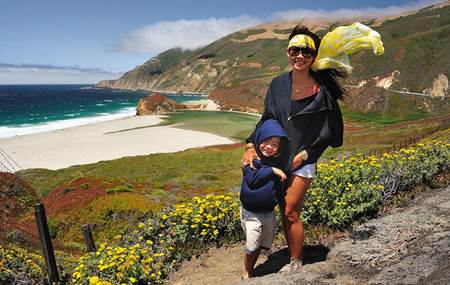 California's Pacific Coast Highway
How long: 1-2 Days
Craving a scenic and relaxing driving route? This All-American Road is 123-miles of cliffs and ocean along the central California coast. You'll travel both Big Sur Coast Highway and the San Luis Obispo North Coast Byway.
The route starts in Monterey where you walk along Fisherman's Wharf. You'll see harbor seals, sea otters and pelicans along the waterfront, but visit the Monterey Bay Aquarium and you'll discover even more marine wildlife. Walk along Cannery Row for fun shopping and tasty dining. The next city en route is the art colony of Carmel. Go to Carmel Beach, explore art galleries and hike Forest Park Hill. Big Sur is next, where mountains plunge into the Pacific. For a two-day journey, Big Sur Campground and Cabins is an adventurous and family-friendly place to stay. At the end of the loop, the landscape mellows to oak-studded hills. Final destinations include the famous Hearst Castle and the seaside town of Morro Bay. This route can be tricky for RVs or other oversize vehicles.
Midwestern Landmarks–Utah, Arizona, New Mexico and Colorado
How long: 5-7 Days
Have a Wild West spirit? Take a breath taking drive through Monument Valley and visit the Navajo Tribal Parks. The journey will take you to the breathtaking Grand Canyon. The South Rim is the most famous and tourist-friendly location. For a less-crowded visit, the North Rim or East Rim may be better. Lodging is available if you want to stay the night and wake up early to watch the beautiful sunrise.
Take the historic Route 66 and visit towns like Flagstaff and Williams, Arizona. For shopping, flavorful restaurants and adobe hotels, stop in Santa Fe, Mexico. Then head up to Colorado and immerse in Native American culture. Hike through the Ancestral Puebloan cliff dwellings of Mesa Verde National Park, Colorado.
And if those aren't enough reasons to make the trip, consider this: where else can you stand in four states — Colorado, Utah, New Mexico and Arizona — at once? Visit Four Corners Monument and take a picture at any point during the trip.
*****
Photo credits:
Kids in Car:Â Jarrett Campbell via Flickr
Nantahala River: anoldent via Flickr
Mt. Rushmore: Kurt Magoon via Flickr
Big Sur: Mark Lehmkuhler via Flickr
Grand Canyon: Todd Nappen via Flickr