Cancelled flights are all too common these days. While you can be the most zenned out person, it's easy to find these situations to be extremely frustrating.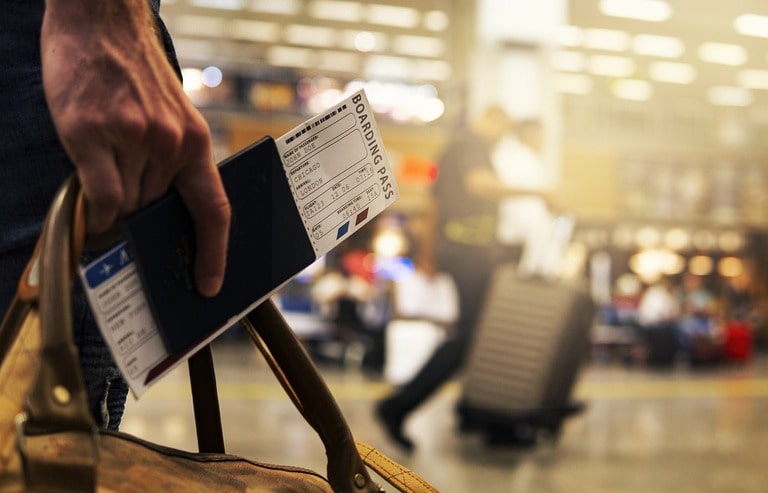 With some strategic planning, however, you can (calmly) handle a flight cancellation and maybe even turn it into an opportunity for adventure.
Here are some practical suggestions on what to do if your flight is cancelled:
1. Stay Calm and Assess the Situation – Your first step when faced with a flight cancellation is to take a deep breath and stay calm. You don't want to be THAT person. You know, the one that ends up in a social media video. Just remember that you're not alone–there's a whole planeload (perhaps multiple planeloads!) of people in your exact situation.
While it may be very important to get to your destination on time, getting angry about it and taking it out on airline staff is not going to help you get there any faster. It might actually work against you as any customer service person is more likely to help you if you're nice rather than, well, naughty.
You'll first need to determine whether a flight arriving at a later time will work with your schedule. Will you miss the one meeting or event you were supposed to attend? Will you miss a connecting flight? Will you miss the start of a tour you're on? Or will having to take another flight simply make you late to check in to your hotel? Some things will be more urgent than others.
2. Contact the Airline – Once you've taken that deep breath and assessed how this will effect the remainder of your travels, you'll want to reach a customer service person for the airline as quickly as possible. As in, before everyone else. (Obviously there's less urgency if taking a later flight just means a late check-in.)
Once a cancelled flight has been announced, I do two things. I immediately call an airline representative and, while I'm on-hold, I also log into the airline's app to start the process of re-booking. It's often faster to start the process on the app, but options that show up there can be limited. I've even found more options on an airline's website than on the app even though, in theory, what shows up should be exactly the same.
If I can't complete the process on the app, then I stay on the call to talk to someone.
These are both things one can do immediately upon learning of a flight cancellation. But they can also be done simultaneously while you're walking to a customer service desk to speak to someone. (If possible, go directly to customer service rather than a gate agent who will be overwhelmed by that planeload of passengers.) Better yet, if you have lounge privileges for that airline, go see someone at the desk there as they have the ability to do all sorts of customer service-y things, like re-book your flights!
On a trip back to Seattle from the east coast at Christmastime, we were stuck in Minneapolis after our flight got cancelled. There were no options to return home for days (!) but we got help at the Delta lounge. There was only one person ahead of us in line. The customer service person suggested we arrive early for a 6am flight and fly standby. We got a quick answer, were able to sleep a few hours at the airport hotel, and we were the last of five people to board the flight on standby that next morning!
No matter what, be sure to inquire about any compensation or accommodation that may be available. After being stuck in Buenos Aires after a flight cancellation at midnight, I submitted documentation for our Uber rides to and from the airport, as well as our additional hotel night, and was reimbursed promptly by the airline.
3. Research Alternate Travel Options
If it looks like you're going to be stuck for a while, consider looking at other options for getting to your destination. During that Christmas trip back to Seattle when the only other confirmed flight was days away, the women ahead of us at customer service re-booked her flight to San Diego to spend New Year's with friends before then booking another flight back to Seattle.
But there are other creative ways to get to your destination. One friend recently had his flight from Denver to Seattle cancelled. Rather than wait to be re-booked days later, he and his travel companions rented a car and drove instead!
Two other friends took an Uber from Vancouver, B.C. to Seattle when their original 4th of July plans got delayed. They were able to share the ride with two other people, splitting the $300 cost amongst the four of them.
These examples might be a little extreme, but they are certainly creative. And sometimes you have to get creative to get to your destination.
4. Take Advantage of Airport Amenities
If your flight is cancelled and you find yourself with more idle time than you had anticipated, take advantage of the ever-increasing amenities found at most airports.
As an American Express Platinum card holder, I have special perks, including airline lounge privileges with both Delta and AmEx's Centurion lounges. These are priceless to me. I get to eat, sip tea, relax and work without the angst of being surrounded by thousands of passengers.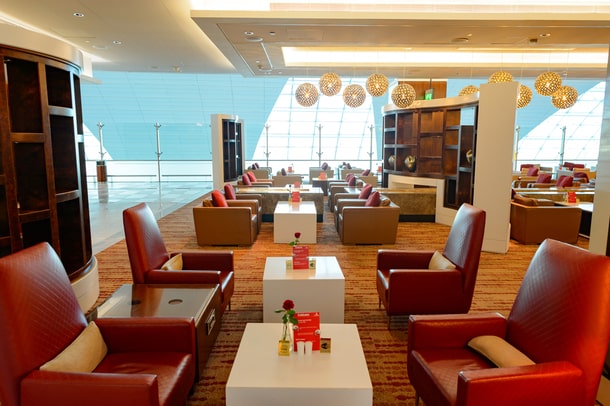 While lounges have been imposing more restrictions (and raising prices) on who can enter, it is still possible to buy your way into some lounges. The cost savings on food, drink and your sanity might be worth it.
Some airports (mostly those outside of the U.S., where they dissuade you from getting too comfortable) are actually equipped with reclining/sleeper chairs so you can get some rest if your delay is long. I recently overnighted in Amsterdam and slept at the airport in a reclining chair!
Massage booths, spas and micro-hotels are also fairly common at airports now. And WiFi is often free!
5. Explore Nearby Destinations
Depending on how much extra time you have due to your cancelled flight, lean into the adventure and consider exploring the airport (Singapore is awesome for that!) or the city (some cities offer day trips from the airport for those with a long layover).
On our return flight home from Mongolia, we had an overnight in Seoul. We stayed near the airport at the Grand Hyatt. The hotel has a spa where we got to enjoy the sauna, hot tub and cold plunge and, by paying a little more for Club access, we got three wonderful buffet meals. OK – so maybe that wasn't exactly exploring our destination, but it was the best 20 hours ever!
*****
The bottom line here is that a cancelled flight doesn't have to be a disaster. With the right mindset and some tools, you can make the best of your time!
How do YOU deal with cancelled flights? Leave a comment and lemme know.