By Rebekah Bresee
Family vacations are an opportunity for parents and kids alike to have fun, relax and spend quality time with one another. To maximize all these great opportunities, a family vacation needs an amazing destination, but not all destinations are equally family friendly. Below are some of the best locations in the U.S. for families to stay for days or weeks that will ensure fun for all ages.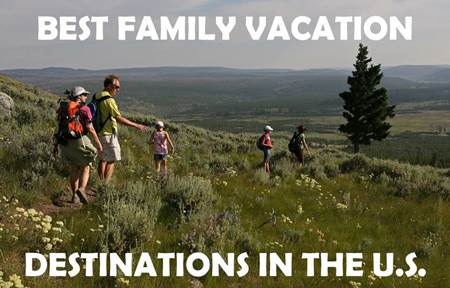 More Family Travel: Teach Your Kids to be Good Travelers | Traveling with Pets | Packing for a Family Vacation
Yellowstone National Park – Idaho, Montana, Wyoming
National parks are the perfect choice for family vacations and perhaps no park is more family-friendly than Yellowstone. Kids will love watching Old Faithful erupt and gawk at the numerous colors of Mammoth Springs. There's plenty of wildlife for the kids–and parents–to watch too. Activities in the park include horseback riding, boating on Yellowstone Lake and a Junior Ranger scavenger hunt.
Grand Canyon – Arizona
What better landmark to visit on a family vacation than the Grand Canyon? Lodging is available at both the North and South rims. Your family can enjoy a guided hike down to the bottom of the canyon or perhaps a ride on the Grand Canyon Railway. Older kids may enjoy river rafting on the Colorado River. Be sure to wake up extra early one morning to watch the sun come over the canyon wall.
San Diego – California
A plethora of seaside adventures await your family in San Diego. Spend a day at Coronado Beach or an afternoon hiking Torrey Pines State Reserve. Kids will love adventures to the San Diego Zoo or SeaWorld. Need a break from the sun? Check out the museums, theaters and gardens at Balboa Park. There are plenty of hotels in the city or close by, too, depending on your budget.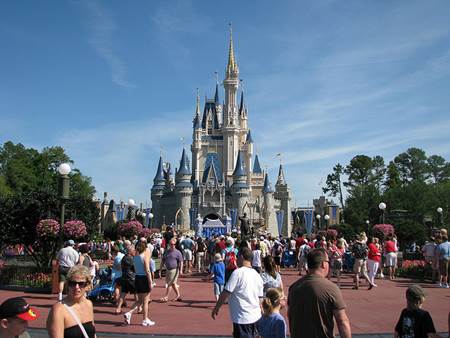 Walt Disney World — Florida or Disneyland — California
Disney parks are perhaps obvious choices, but there is a reason these parks are well-known family destinations–they're tons of fun and 100% geared toward families with children of all ages! Amusement rides, Disney characters, shows and parades ensure a vacation full of adventure and magic. You can stay at one of the parks' hotels for the full Disney experience, or save money by staying at one of the hotels minutes away from the parks.
Snowbird Ski and Summer Resort – Utah
This resort rests in Little Cottonwood Canyon, Utah. It's a great place for a skiing family as it has 3,240 vertical feet and 2,500 acres of mountain to explore with around 500 inches of snow annually. The resort has several lodging options for all types of budgets. No worries if skiing isn't your thing. Activities such as ice skating, snow tubing, snowshoe tours and luge sleds are also available. Bonus–parents can take a break from the kids with a stone massage or herbal wrap at the luxurious spa!
Myrtle Beach – South Carolina
It's nearly impossible to get bored at Myrtle Beach. Spend a day at the beach and enjoy the warm Atlantic waters. Or travel a short distance to Ripley's Aquarium, Mount Atlanticus Miniature Golf or Alabama Theatre for even more family fun. The Family Kingdom Amusement Park is also a short drive from the shoreline. There's plenty to do at this South Carolina beach and it's pretty affordable, too!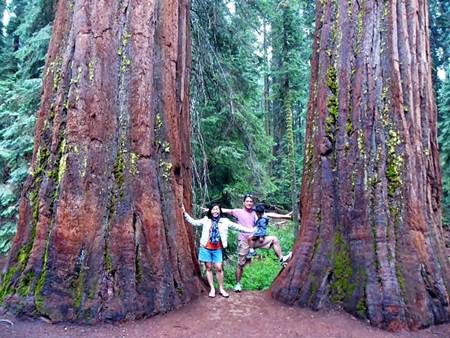 Yosemite National Park – California
Hiking, camping, mountain climbing and rafting are what await your family at Yosemite National Park. Within the park are several natural wonders that are a must-see. These include Half Dome, Glacier Point, Nevada Falls and Mariposa Grove. Hikes include the well-known Mist Trail or the under-visited Artist Point Trail. Your little ones will enjoy the wildlife that crosses their paths during these hikes. Camping at Yosemite is the best way to get the maximum outdoors experience.
Out 'n' About Treesort – Oregon
Located in the lush forest of Talkima, Oregon, is the one of the most unique bed and breakfasts. Fulfill your children's–and perhaps your own–dream of living in a treehouse! Out 'n' About's treesort consists of 15 treehouses, which sleep anywhere from 2 to 8 people. The Swiss Family Complex looks like it came right out of the pages of the classic novel with a swinging bridge, fire poles and rope swings. Treesort perks include lessons in treehouse building, horseback riding, rafting, ropes courses, pools, and arts and crafts classes.
Ocean City – Maryland
Craving some sun, sand and surf? Ocean City is the place to go! The three-mile boardwalk is lined with shops, hotels and restaurants. The kids will have a blast exploring the wonders at Ripley's Believe It or Not! Odditorium, riding the Ferris Wheel at Trimper's Rides and Amusements, or walking around the Ocean City Life-Saving Station Museum. Or, of course, the family can spend a day at the beach.
Honolulu – Oahu
Honolulu is full of beautiful child-friendly beaches. Younger kids will love the Waikiki Aquarium and the older ones can shop at the Ala Moana Center. Go snorkeling in the warm Pacific waters, swim with dolphins or enjoy the water-rides at Hawaiian Waters Adventure Park. There are also great areas for hiking such as Manoa Falls. Art and history museums and the Pearl Harbor Memorial are low-key family activities. Hotels can be found right on the edge of the shore so traveling to the beach is no issue.
*****
Photo credits:
Yellowstone National Park: Yellowstone National Park via Flickr
Walt Disney World: Chris Harrison via Flickr
Family at Yosemite National Park: ExesFrolics via Pinterest