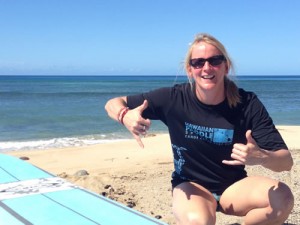 Or at least ready to take that first step toward a change in your life? Then you've come to the right place. Whether you're planning your first dream trip or taking steps toward something new, you'll find inspiration right here.
The focus, of course, is travel. But the lessons you'll learn on my blog and throughout the site are that we are capable of far more than we ever give ourselves credit for.
If you're new to the site, sign up for my monthly newsletter and I'll send you a starter kit that includes tips on:
> Staying safe while you travel
> Staying fit while you travel
> Eating well while you travel
Once you've read through your free downloadable guide to better travels, come on back to peruse the site for travel tips to specific destinations as well as more general tips on things like how to pack, how to save money while you're traveling and how to get the most out of your adventure.
You can also pick up your very own Wanderlust and Lipstick book. These are on sale now for just $10 plus shipping for U.S. residents and $9.99 for a downloadable PDF.
Don't see what you're looking for? Drop me a line. Let me know what you're looking for and we can see about addressing it on the site.
Be Bold!
Beth