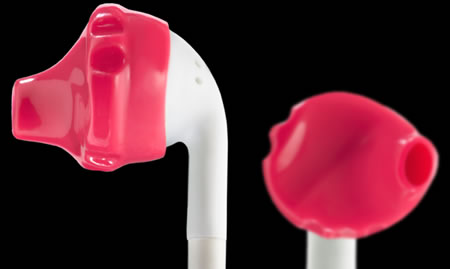 I came across the Yurbuds earphones at the Outdoor Retailer Show last month. They piqued my interest because problems I have while running (an activity I began about 1.5 years ago).
What keeps me pounding the pavement is listening to either music or podcasts. But I have two problems with the earphones that came with my iPod. The first is that they tend to fall out of my ears (and that's with me wearing a headband) and the wire pulls downward as I run, making the buds tug on my ear.
The Yurbuds have relieved both of those issues for me.
The buds themselves use Twistlock technology, meaning you place them in the ear, give a slight twist and they sit firmly. They won't fall out, unless you've put them in incorrectly. This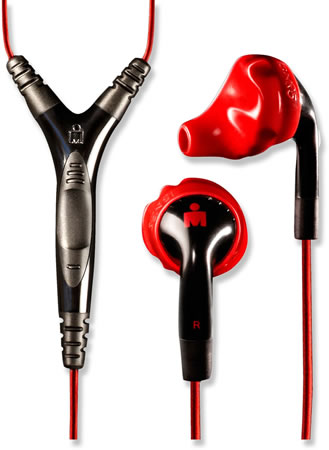 alleviates my first problem.
Their Flexsoft technology means they are made with flexible silicone and ergonomically crafted so as to avoid sensitive areas of your ear.
The Inspire for Women (pictured above) retail for about $30 and comes in six colors including aqua, green, orange, pink, purple and yellow. The buds themselves are just a bit smaller on the women's version than they are for the men's. The Inspire come with an extra set of buds in case your ears are a bit larger.
The Inspire Pro (right) are the top of the line earphone from Yurbuds (about $60). What makes these so great? Well, I'm glad you asked.
In addition to the Twistlock feature that secures the buds in your ears, these also have a three-button microphone and volume control so that you can use them with your phone.
It takes some getting used to finding and using the volume buttons on the controller but that's a minor hurdle, I suppose.
The Inspire Pros come with two extra sizes of buds and a carrying pouch. They also come with a clip so you can secure the wire to your shirt or jacket while running and they won't pull on your ears (alleviating my second problem). These come in black, red and white.
I have a pair of both the Inspire for Women and the Inspire Pro and what I discovered immediately is that they are far louder than my iPod-issued earphones. I have to keep the volume down about 1/4 of what I use for the standard white iPod earphones.
While the quality is louder, I can't attest to the fact that it's "better." I've actually been told by an industry insider (OK, my brother who works for a very high-end electronics supplier) that the technology is the same in all earphones – whether you're paying $5 or $100 – and that the difference is in the casing. I dunno if that's true or not but I don't doubt it. I can, however, believe that there's high value in Yurbuds because of the technology behind the bud.
What I Love
They stay in my ear.
The clip on the Inspire Pro version keeps the wire from getting pulled down and therefore prevents the buds from tugging on my ears.
Affordable price point compared to many other "top of the line" earphones (even those that don't purport to stay put).
The color options for the women's version.
Not So Much
All versions (including the Women's) should come with a clip. These are geared toward athletes and any athlete is going to tell you this is a must.
I find myself accidentally pausing my audio track when I'm trying to change the volume. A more prominent set of buttons might help avoid this issue.
Overall? Pretty darn good. While these were made by athletes for athletes, anyone can enjoy them (we've all likely had non-athletic moments where our earphones fell out when gently tugged).
The wide range of Yurbuds are available on Amazon starting at $30.
Travel Well,
Beth
Related links:
Wizbang Headgear
Favorite Gear Review Video