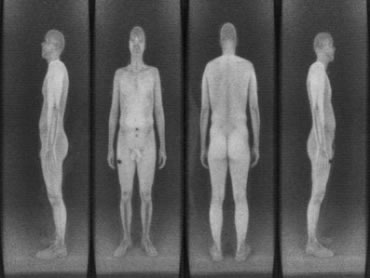 I am not a fan of the TSA fully body scanners. For me, the privacy concern is just part of the issue. My biggest concern is the radiation that's emitted from these machines. What can I say, I'm one to question my dentist if she recommends an x-ray. And, fortunately, I'm traveling a lot more than I am going to the dentist, but it means that I have to deal with this issue more frequently.
As a society, I think we have become quite complacent. Therefore I love the fact that travelers have rallied and there's a movement called National Opt Out Day. (Where was all this activism when we were invading Iraq???) While the point of National Opt Out Day is to send lawmakers a message that our privacy rights are being violated when we must choose between having our bodies exposed in a full body scan or be aggressively patted down by airport security, it misses a very important point. In addition to privacy concerns over the scanners, we should also be questioning the health effects of the radiation these are emitting and THEN refuse to be subjected to aggressive pat downs.
As reported on NPR this morning, Boston's Logan Airport announced that it is implementing scanners that show your body as a stick figure. This should allay the privacy concerns of most people. But, they're still being exposed to radiation. Opt out and they're being subjected to an aggressive pat down by potentially ill-trained airport security.
Take the case of Tom Sawyer, a teacher who was subjected to such an aggressive pat down that airport security unhooked his urostomy bag (which collects urine) and he had to board his flight covered in his own pee.
Until the TSA addresses these new procedures as a whole, we're all going to remain unhappy and grumbling. The fact is that these new security measures:
* invade our privacy
* are potentially a health risk (especially to children and pregnant women)
* put us in an awkward, and potentially embarrassing, position if we choose a pat down
It seems we've finally found a way to stand up for our rights as passengers. And while I think we're still not quite looking at the full picture, I have hope that we can get there.
Travel Well,
Beth
Related links:
Women Travelers and Full Body Scanners
Knock Knock. Who's there. The Feds.
Security Alert – Peanut Butter is Spreadable
Airport Safety = Security Theater?