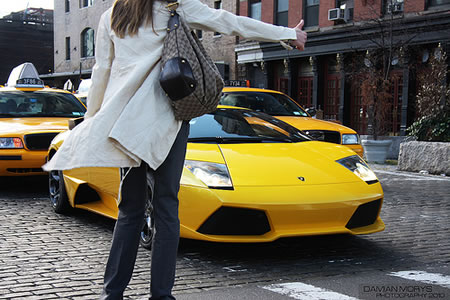 While I've really come to appreciate traveling with other people, I recognize that there are a lot of benefits in traveling solo. One of the beauties of hitting the road on our own is that it gives us the opportunity to explore a destination at our own pace and within our own budget.
With Buy Nothing Day coming up on Friday, I thought it was a good time to reflect on the financial benefits of traveling solo. Here are 5 tips for saving money when you're traveling on your own by simply not spending.
1) Walk rather than taking a taxi. Personally, I love to walk. But I realize that not everyone is interested in the many miles that I can log in a day during my travels. Being on my own gives me the chance to walk a city or neighborhood and I get to avoid spending money on a taxi or public transportation. Plus, it's great exercise.
2) Get engaged by meeting more people. Rather than spending your money at an amusement park or other sight, take the time to get to know the locals. Sit on a park bench and pull out your phrase book. You'll likely attract at least one person interested in chatting with a foreigner. I have found that I am more approachable when I'm on my own AND I am more likely to come out of my shell and approach more people when I'm by myself, whether at my local coffee shop or on the road.
3) Window shop. Or, as the Vietnamese say, "Window nose." Markets, grocery stores and even high end clothing stores, are great places to just wander in a new city. When you're alone, there's a lot less pressure to actually make a purchase than when you're with others!
4) Free accommodations. There are a few sites/programs out there, including Global Freeloaders,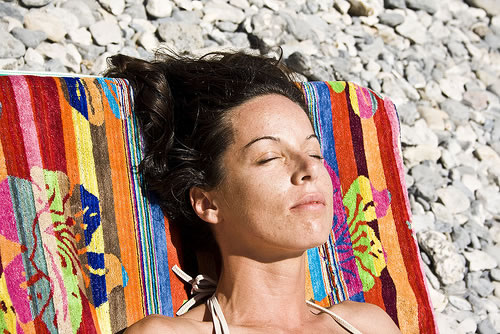 Couchsurfing and Servas, where you can actually stay in someone's home for free. This is an excellent opportunity to get to know the locals and to save a few (OK, lots of) bucks. It's far easier to find a place to crash when you're traveling on your own rather than with others.
5) Eat for free. Well, perhaps not exactly "free", but you can have travel days without spending money on food. Many hotels, for example, will offer breakfast as part of your hotel stay. Eat well and a big breakfast can last your through the afternoon. If you're staying someplace where there's a fridge, buy groceries that will last several days or enjoy leftovers from the day before. Yes, you will still have had to put up some money for your food, but if you can take just one day off from spending money, wouldn't that be so cool? And I find that sometimes the tug of a travel partner to go try a new restaurant is hard to resist – when you're on your own, you've got the willpower to stick to your own menu plan.
6) Take time to relax. How often do we really sit and allow ourselves to have some down time? There's likely no better time than during travels to spend some time alone to unplug.
Whether you're at home or on the road on Black Friday, take a moment to reflect on how you spend your discretionary income. You'll likely come to realize that you don't need to drop a few dollars on a cup of tea when you've got a cabinet full of tea bags at home (or at your hotel) that you could just as easily make for yourself.
Other articles with travel tips and Buy Nothing Day:
Wandering Educators – Top Ten Tips for Integrating Buy Nothing Day into Your Travels
Travel Well!
Beth
Photo Credit:
Woman with Taxi by Damian Morys Foto
Woman on Beach by spaceodissey