This was part of my March 30 newsletter that goes out to subscribers. If you'd like to be on that list, you can subscribe here. Note – I normally talk about travel stuff but, well, you know…
_________
I'm generally an upbeat person who can see her way out of most situations. So I know things have gotten bad when *I* start to feel down.
That's exactly what happened last week.
I thought our "stay at home" order in Washington State would be down time for me to catch up on email, and an opportunity to develop some new tours for 2021 and edit podcasts for the coming weeks.
Unfortunately, it quickly became days of answering texts and of being on the phone and on conference calls helping family, friends and colleagues navigate the possibility of missed mortgage payments or the possible closing of their businesses (most in the travel industry).
I quickly realized the enormity of the economic impact from Covid-19.
I began reading more news articles to better understand what was happening. Some reports would have you believe this will last a year and that a million people in the US alone could die. I came to realize these reports were based on CDC information in a scenario if we did nothing. Which we aren't doing. We are doing something. But headlines sell.
I was also looking at this website. And the stats (from Johns Hopkins) weren't tracking these worse-case scenario predictions. And then I came across this article featuring biophysicist Michael Levitt who has gone against much of the grain by suggesting this virus will peter out far sooner than most are predicting.
Whether you believe him or not, THIS was my ray of hope. A ray of hope that aligned with my own hopeful thoughts about this. And that ray of hope changed everything for me.
I saw light at the end of the tunnel. I don't know how far away that light is and in no way am I saying the world is through the worst of this.
But we will survive. We will have learned. And we will go on.
At that moment I stopped hitting the refresh button on news sites to see what the latest updates were. I started reading more articles about Michael Levitt and opinion pieces (like this one) that provides a different viewpoint than the headline-grabbing click-bait that most news sites are posting. Then this video landed in my inbox that features a doctor who is on the front lines in NYC. It's filled with practical information without the fearmongering.
In short, I started seeking out articles that provided a more hopeful outlook. A practical way out of this. These are my survival instincts. Hanging on to hope is what gets me motivated. Otherwise, why get out of bed in the morning?
I do not have control over what will happen. But I do have control over how I will move through this. I can choose to feel down about the future but this only feeds into uncertainty. And uncertainty feeds into a feeling of being paralyzed (as Chris Fagan and I discussed a couple of weeks ago on the She's Bold Podcast).
If I have hope in the future, I can move forward.
I in no way mean to minimize the loss of life, the loss of businesses and of individual's savings and income. I have great empathy for those in the highest risk categories who are particularly frightened. And I am hugely grateful for those on the front lines. Those who are working day and night to serve others.
No one is going to come out a winner in this.
But without hope, we have nothing.
___________
What's Happening With Me
WanderTours – I'm fortunate in that I have fewer tours scheduled this year than most years because of some personal travel plans (see below). As a result, none of my tours have (so far) been affected.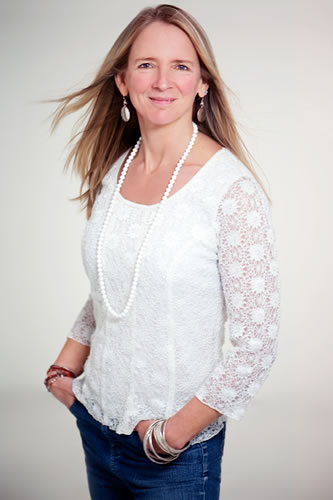 With the next tour not scheduled until August, I'm hopeful (there's that word again!) that life will be normalized by then. Luckily, I'm a planner and have funds set aside that will carry the business through this difficult time.
4 Deserts Races – This was to be a big running year for me. My plan was to take on the 4 Deserts–running 250K across four deserts in races scheduled roughly every two months. They include the Namib in Namibia (April), the Gobi in Mongolia (June), the Atacama in Chile (September) and Antarctica (November). I've been training for these for more than a year. The Namib race has been postponed and we are now waiting to see if other races will be affected. Until I hear otherwise, I'm still in training mode for Mongolia because, without hope…
Seattle – Though the virus was first detected in our region, it appears we have not been hit as hard as other areas have been or might be in the future. In my neighborhood, shops are closed, restaurants that are open only serve take-out and coffee shops are either drive-thru only or allow only one person in at a time. Grocery stores have limited hours and special hours dedicated to seniors.
Personal – Jon and I both already work from home so it hasn't been an adjustment for us. We long ago figured out how to share a space yet navigate around each other throughout the day. Since I'm pretty much at inbox zero, I've made a list called: Things I'd be disappointed about if they didn't get done when this is all behind us. These are mostly house projects and I'm starting to whittle away at those one by one.
Training – Yes, I'm still running. While we do have a stay-at-home order in affect in our state, we can go out for essentials including groceries, walking the dog and exercise. All of these as long as we are practicing social distancing–staying six feet away from others unless they are part of our household.
Podcast – I've only ever recorded with guests for the She's Bold Podcast in-person. But I've had to make an adjustment and am now recording remotely with guests via Zoom. For the foreseeable future, these will be short episodes (20 minutes or so) that include topics of how to stay motivated, healthy and happy while going through this alone but together.
__________
If you'd like to be on my mailing list for future musings, positive messages and travel information, you can subscribe here.