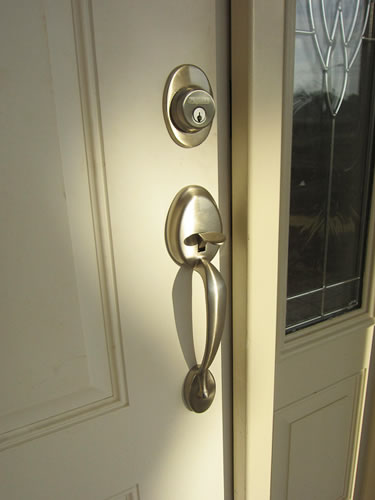 As I was preparing to leave on a recent journey, it occurred to me that I have a packing list for my travels and a to-do list for when I lead a tour. But as I was walking around the house checking to make sure doors were locked and lights were turned off (or strategically left on), I realized it would be good to have a list of things to do to wrap up my home before I take off.
You might want to bookmark this page as a reminder on how to prepare your house when you travel. Feel free to add your own suggestions in the comments. In no particular order:
1) Check the lights. Are there ones you want to leave on either outdoors and inside? Do you want to leave some on timers to give the impression someone's at home?
2) Make sure appliances are turned off – especially the stove. Don't forget to unplug the iron if you've just used it to iron your clothes before packing.
3) Check that shades and curtains are left the way you normally have them so as not to tip off a would-be thief.
4) Let your neighbors know you'll be out of town so they can keep an eye on things when you're gone. Make sure they have your cell phone or email so they can contact you if something looks out of sorts. If you have a house sitter, make an email introduction to neighbors so they know someone will be in and out of the house.
5) Consider giving a key to a trusted neighbor in case of an emergency or if you need them to get in for any reason, perhaps to water your plants. If you have a security system, consider temporarily changing the code for the time you're away and providing it to that trusted neighbor. And don't leave a spare key under your doormat or fake rock!
6) If you're traveling for three days or more, put a hold on your mail (you can't do it for less than three days). If you're expecting packages, ask a neighbor to check for these so they aren't sitting on your porch while you're away.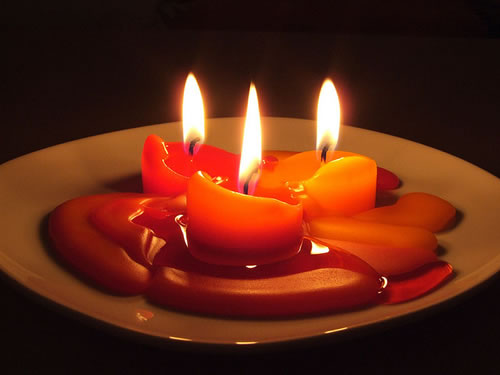 7) If you subscribe to a newspaper (remember those?), put a hold on that as well.
8) If you like to burn candles (like me), make sure they've all been properly snuffed out. Same goes with your fireplace.
9) If you'll be gone when there's a garbage pickup, make sure you put the trash out and ask a neighbor to pull in your bins so that passersby don't notice and deduce you're away.
10) If you have pets, make plans well in advance of your travels to either have someone take care of them or find a place to board them.
11) For any valuables that you'd be truly bummed about if they were stolen, hide them, lock them up or put them in a safe deposit box.
12) Adjust your thermostat to "away" or to a low temp that isn't going to eat into your heating bill when no one is there and make sure your air conditioning is off if you're in a warm weather climate.
13) If you live in a very cold region, ask a neighbor to occasionally run hot water through your pipes so they don't freeze.
14) Freeze or give away to your neighbors any items in your fridge that might spoil while you're gone.
15) Make sure faucets aren't dripping and toilets aren't running.
16) It may sound silly, but clean the house and put away all the dishes before you leave. You'll be so much happier coming home to a clean home.
17) As you leave, don't forget to check ALL doors and windows (including pet doors) to make sure they are locked.
Here are tips from readers!
Set out and overstock pet foods for the critters to make it easier for pet sitter and provide updated vet emergency contacts. Joyce L.
_____
We go camping a lot so one thing I like to do before we leave is to keep extra camping items available to easily grab in case we break something or need another sleeping bag, shoes, etc. It saves time looking for something in the event we need it and we generally camp within a couple of hours of home so it's not a huge deal to come back for a spare. Jen S.
_____
Don't wait until your plane takes off to start hydrating. Make a point of slowly sipping a few liters of water in the previous 24 hours. (And of course drink water in flight.) You'll feel so much better when you land. Chris O.
______
I'm a big believer in security: setting light timers so the house looks lived in, informing neighbors and we even call our local sheriff to tell them when we'll be gone – they drive by every once in a while to make sure things look OK.
I also plan for my plants: I set my outdoor water timers and, for indoor plants and those that the system doesn't reach, I put water in old plastic water bottles and turn them upside down in my planters so that the water absorbs as needed (there are fancier glass globed that do this, too). If 'm gone longer, I hire the neighbor kids to do my watering for me inside and out. Michele S.
_____
I make sure I water all my plants. I hire a dog/house sitter to stay here and take care of everything which means I have to have the house clean and ready for them. My hand gun gets locked up in my son's house as well as anything else I don't want left around like medications and jewelry. I make sure those I might want to contact while out of the country are on Whats App so when I have WiFi, I can call them. It even helps when traveling with others. My daughter had a SIM chip in her phone but I didn't. When we were separated in Rome, I found someplace with WiFi and called her.
I am dependent on my glasses so I always pack an extra pair of glasses and sunglasses. Another point on reaching out to others – we found a pouch in the Rome train station with some Americans' passports, ID, credit cards, etc. on a Sunday. We were able to search Facebook, track them down, get a message to them and arrange where to meet them to get their stuff back to them. Sandy F
_____
Put your bills on Auto Pay so you don't get any late fees. Debi L.
_____
To prepare myself before a trip – long or short — I get a complete pedicure. I wear sandals 99% of the time and put on a lot of walking miles and like my feet to feel ready and loved! Pam H
_____
Always have all pets emergency info organized! Extra meds, vet contacted and payment plan set up in case of emergency as well as back up help if pet sitter falls through. Plus always confirm pet-sitter remembered to start pet-sitting a few hours after you leave!! Trisha R.
_____
The main thing I do before I leave my place to travel is to be sure all clothing and valuables are locked-up. Andrienne F.
_____
Check prescription supplies, notify bank of credit card travel, make copies of passports/documents, charge all camera/tech batteries, arrange for plant care, protect outside plants from heat or cold, run disposer, empty kitchen garbage, disconnect hose, toilet lids up to prevent mold, check all doors and windows, turn off computer, house key into consistent place in carry-on. Mary Jane G.
_____
Unplug all electrical. Corinne
_____
When I'm leaving for a trip, I make sure to water my plants really well (if I'm only gone for several days). If I'll be away longer, I ask a friend or relative to pop in and water them or else I leave my plants with a friend if I don't have a spare key for them to enter my house. Jamie G.
Be Bold,
Beth
Want to stay up-to-date on all things Wanderlust? Friend me on Facebook or on Instagram here and here.
Photo credits:
Door lock by: Jose Rodriquez
Candels by: Peter Becker