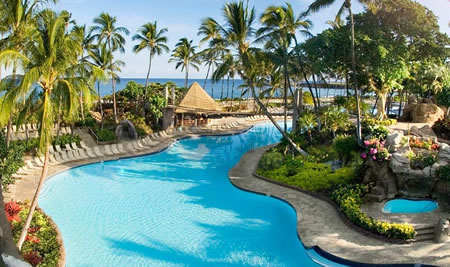 Seattleites adore Hawaii – it's (relatively) close; the weather is almost always nice; and it's got everything you could desire for a vacation – palm trees, warm, blue water and beautiful resorts.
I visited the Big Island for the first time this fall. The Kohala Coast to be specific. It's the driest region of all the islands and there isn't a better place to visit if you want to be ensure an idyllic getaway.
And, that little getaway could be yours…
This year, Passports with Purpose (of which I'm a co-founder), has a goal of $80,000 to build 2 libraries in Zambia through Room to Read.
Though we've had a nice jump start to our fundraising efforts with our sponsors, we can only reach our goal through the incredible generosity of the $10 donations made by readers of the more than 100 bloggers who are involved in this year's fundraiser.
The truth of the matter is that every $10 gets us closer to our goal and you can be a part of our effort to help improve the lives of communities in Zambia.
Here's how it works…
1) You pop on over to the Passports with Purpose site.
2) You choose your top picks(s) from a list of prizes.
3) You make a donation, in $10 increments, and choose a prize for each $10 donated.
It's pretty simple and relatively painless.
There are a lot of prizes this year donated from companies located around the world. Take a gander through them all, make your choices and donate to get yourself in the running for the prizes you'd like to win (the fundraiser runs through December 16). Oh, and don't forget to tell your friends and family – remember, we're building libraries in Zambia!
What's my prize? Well…. donate $10 (or more) and you could find yourself enjoying 5 nights on the Kohala Coast on the Big Island of Hawaii. You'll have:
* Three nights at the Hilton Waikoloa Village
* Two nights at the Fairmont Orchid
Total value is $1,692!
Located on the Kohala Coast on the Big Island, you're assured perfect weather nearly year-round. The Big Island is big, but not so big that you can't get out and wander a bit – up to the cool mountains, down to the volcano over to Hilo. You can snorkel, paddle board, relax, hike… the Big Island pretty much has it all.
Fine print:
Hilton Waikoloa Village – Valid from November 30, 2011 through November 30, 2012. Subject to availability, and excludes dates of December 25, 2011 through January 3, 2012. Certificate has no cash value and may not be combined with any promotional packages. It will not be replaced in case of loss and it is not transferable.
Fairmont Orchid – Valid for stays in 2012. Certain restrictions apply, based on availability, not valid for stays between December 20, 2011-January 3, 2012 and December 20 2012-January 3, 2013.
OK, now have it. Help us build those libraries in Zambia!
Oh, and a big thank you to our sponsors who include:
Round the World with Us is a family of travelers committed to raising awareness of global issues, help people to gain a greater understanding of other cultures, and encourage people (especially youth) to see that they have the power to make a real difference in the lives of others.
Travellerspoint is one of the web's largest and most active travel
communities with members representing every country in the world.
To date, their more than 30,000 blogs have shared 175,000 stories and over 1.4 million photos.
HomeAway is the world's leading online marketplace of vacation
rentals, with sites representing more than 625,000 paid vacation rental home listings throughout more than 145 countries.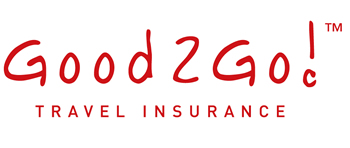 Good2Go Insurance provides a wide variety of insurance options for international and domestic travel, and for frequent and elderly travelers.