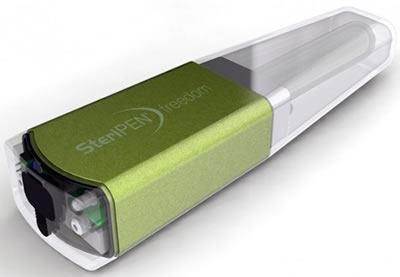 I truly believe that no traveler should leave home without a SteriPEN water purifier.
If you're not familiar with SteriPEN, here are a couple of basics:
These are small, easy to carry water purifiers.
The UV light used in SteriPENs kill 99.99% of bacteria, 99.99% of viruses and 99.9% of protozoa (i.e. Giardia and Cryptosporidium).
You simply turn it on, dip the SteriPEN purifier in water and stir Within 48 seconds, you've got drinkable water.
The new Freedom SteriPEN is their first rechargeable water purifier and it's also the smallest and lightest.
Most importantly to me, however, is the fact that:
You're not contributing to the piles of plastic bottles that get left behind in so many countries that do not recycle.
You're saving money by not having to purchase all that bottled water.
So… wanna win your own?
Throughout December, you can enter to win your very own SteriPEN Freedom. One lucky winner will be chosen on January 1, 2012.
You have TWO CHANCES TO WIN!
1) Sign up for the Wanderlust and Lipstick newsletter. This goes out just once a month and your information is never shared.
2) Sign up for the RSS email feed (see the "subscribe me" box at right) to receive an email each time I post to this blog (usually no more than 3x per week).
Subscribe to both and you've got 2 chances to win this month!
Oh, and be a good egg… forward this along to someone whom you think might like to enter and win their very own SteriPEN Freedom. At the very least, you might alert someone to this fantastic product that should be in the luggage of every traveler!
Approximate Value: $120

This contest closes at 11:59 pm PST on December 31, 2011 and the lucky winner will be chosen on January 1. We can only ship to North American addresses (sorry!).
The winner will have 3 days to respond before another winner is chosen.
Good luck!
Travel Well,
Beth
PS – This is not to be confused with the Passports with Purpose fundraising event this month. Completely separate.