Looking for the best stocking stuffers for the woman traveler in your life? Here are some of my favorites from 2011. Also check out my 2010 Stocking Stuffer ideas and ideas from 2009.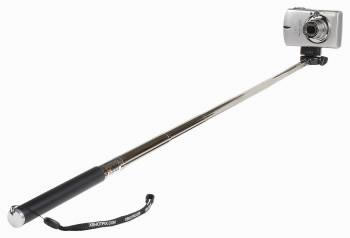 XShot Camera Extender – A perennial favorite, this could quite possibly be the best low-tech travel item ever created. This collapsible mono-pod comes with me on every trip and allows me to take photos of myself when I'm traveling alone (or together, with the hubby or friends) with an iconic image in the background. At a super affordable price, it could be the best investment for your travels you've ever made. Comes in a variety of styles and available on Amazon starting at about $15.
**********

Under Armour Insulated Stainless Steel Bottle – As an advocate of not purchasing bottled water when you travel, I highly recommend carrying your own reusable bottle to refill. This insulated bottle from Under Armour will keep liquids either very cold or very hot for up to 24 hours. The outside doesn't sweat when you've got it filled with a cold liquid and the secured top ensures that nothing will spill. This may not literally fit into a stocking but the price point is such that it's a good fit for a stocking stuffer.
**********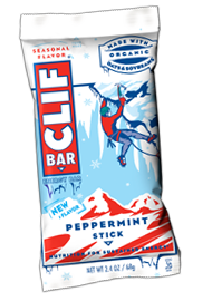 Clif Bar Seasonal Flavors – Clif Bar released their seasonal flavors not too long ago – actually in time for me to travel with them this fall. And I was ecstatic to have these tasty snacks with me on my trek in Bhutan as well as Burma (where the food was good but not always protein-packed). My favorite seasonal flavor is Peppermint Stick but you can also find Iced Gingerbread and Spiced Pumpkin Pie.  Available in a 12-pack on Amazon, try Peppermint for $15.
**********
Energizer Universal USB Dual Wall Charger – I carry more than my fair share of electronics when I travel. The issue is usually finding enough outlets in my hotel room to charge them all. This dual USB charger from Energizer helps relieve at least some of the issues I have. It also comes in a cigarette/car charger – perfect for when I leave the house on a road trip and have forgotten to fully charge my cell phone. Available on Amazon for about $11.50.
**********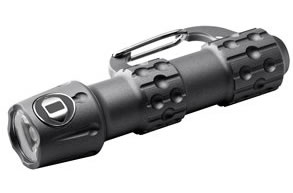 Icon Link Carabiner Flashlight – This is the sturdiest flashlight I own and I'm confident that if I were to drop it, even down a mountainside, it would hold up just fine. But I wouldn't have to worry about dropping it because of the carabiner clip that easily snaps onto a daybag or belt buckle. It's got two settings, one for high and one for a lower beam. Available on Amazon for about $25.
**********
Magellan's Personal Stash – Looking for a place to stash the cash? Try this little pouch that will allow you to tuck away your money and hotel key and then hide it away in your bra. Hidden from would-be thieves or pickpockets, this pouch is so lightweight you likely won't remember it's there yourself.
**********
Joshua Tree Skincare Products – Specializing in lip balms, healing balms and face sticks (like the Winter stick, left), Joshua Tree produces organic products that'll have you well-covered this winter. My favorites include both the vanilla and lavender-flavored lip balms. If I were a skier? My money would be on the Winter stick! Most products available on Amazon.
**********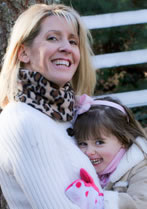 Snickey – Not a scarf at all, this warm and lightweight fleece wraps gently around your neck to keep the chill out. I love it because I don't have to pull it over my head (particularly nice if I have a hair clip in). It's as warm as any of my scarves but without the bulk of having the scarf drape down my front. Good for children and adults and comes in a variety of colors including solids and patterns. Available on the Snickey website for just $17.
**********
Related Links:
Stocking Stuffers for Travelers (2010)
Stocking Stuffers for Travelers (2009)
Travel Clothes Gift Guide
Best Holiday Gifts for Travelers