Exploring the food of the Bahamas is a different experience from that of the countries we've experienced lately.
It is situated much farther North, in the Atlantic rather than the Caribbean, and its cuisine is influenced by the British and Southern United States instead of the Spanish and Caribbean culture of the countries featured on Food Freeway in recent weeks.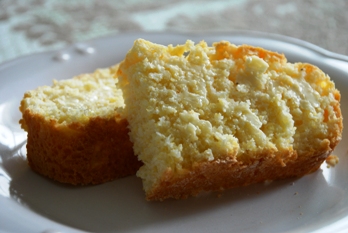 Bahamian food is all about seafood, cool drinks, and coconut – sounds good, doesn't it? The recipe of the week for the Bahamas is Johnny Cake – and though it's not seafood, a drink, nor coconut-based, it's a delicious addition to most meals. Some people prefer to make it sweet by adding more sugar, and others don't add any at all; it really depends on what it's accompanying. Johnny cake is eaten in many different countries, but the recipes range greatly. The Bahamian versions have less cornmeal than most, and are often lower in fat.
The following recipe calls a medium amount of sugar. It has just enough sweetness to be eaten on its own as a snack, or paired with breakfast. To use as a side with lunch or dinner, reduce or completely omit the sugar, or for more of a dessert-like flavour, add 1/4 – 1/2 cup more sugar.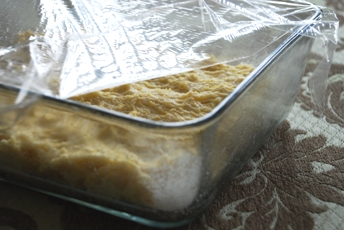 Johnny Cake
Makes 1 8-inch cake
Ingredients
2 cups all purpose flour
1 teaspoon salt
3 teaspoons baking powder
½ cup cornmeal
¼ cup sugar
3 teaspoons oil
About 1 cup water or milk
Instructions
Whisk dry ingredients together, and then add oil and enough water or milk to make dough thick enough to knead (about 1 cup). Place in a greased 8 inch baking dish or an 8 inch greased cast iron pan. Cover loosely with plastic wrap and set aside for 30 minutes. Bake in a 375 degree Fahrenheit oven for 30 minutes, or until golden brown. Serve in wedges or slices with butter or honey.
Don't forget to check out Wanderfood Wednesday for more delicious reads.