By Rebekah Bresee
As the second most populated country in the world, India is a place bustling with energy! Its crowded cities are filled to the brim with markets, cars, people and fascinating history and culture around every corner. Cultures in India date back thousands of years to grand ancient kingdoms and empires, and traces of that ancient past still linger today, as do influences from other cultures that have intermingled with the local culture.
More about India: India's Top Festivals | How to Pack for India | Yummy Indian Food
1. Old Cities – As an ancient country, India has architecture that dates back thousands of years. In the city of Cochin, you will find the oldest European church in India, which was built in 1503. There is also a city in India called Varanasi, also known as Benaras, but its nickname is "the Ancient City" because it is the oldest, currently inhabited city in the world today. Its origins date back to 500 B.C.
2. Largest Number of Post Offices – India's postal network is the largest in the world with over 150,000 post offices. They even have a floating post office in Dal Lake, Srinagar!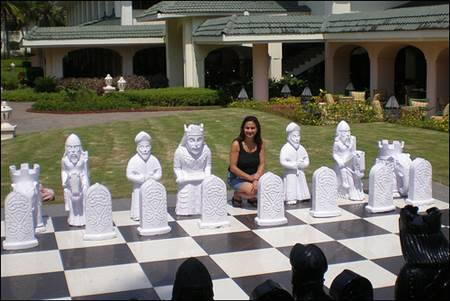 3. Birthplace of Chess – The earliest chess games date to sixth-century India. It was called chaturanga in Sanskrit, which means "four members of an army." This is because the original game consisted of four common army divisions, which were most likely elephants, horses, chariots and foot soldier. These later turned into the bishop, knight, rook and pawns used in modern chess.
4. Highest Cricket Ground – Located in Chail, Himachal Pradesh, the Chail Cricket Ground is the highest in the world. It clocks in with an altitude of 2,444 meters high on a leveled hilltop. Built in 1893, the grounds are actually a part of the Chail Military School.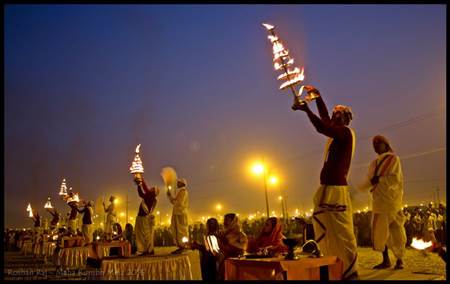 5. Record-Breaking Festivals – One of India's most massive festivals is the Hindu religious festival called the Maha Kumbh. In 2013, it was estimated that more than 100 million people attended the festival in order to wash their sins away. This is the largest recorded gathering in the world.
6. Inventors of Shampoo – Shampoo was invented in India in ancient times. It was not shampoo as we know it today, but a mixture of herbal extracts. Only Indian nobles or English colonial traders could afford to buy shampoo, making it a novelty item. The word "shampoo" is derived from the Sanskrit word "champu," which means to massage.
7. Largest Movie Industry – Bollywood is the world's largest movie industry. Headquartered in the city of Mumbai, Bollywood is the world's largest movie industry. Almost all Bollywood movies are musicals. It is popular belief that the term "Bollywood" refers to all Indian cinema, however, it is only a part of the larger Indian film industry.
8. Elephant Spas – The Punnathoor Cotta Elephant Yard Rejuvenation Center hosts up to 60 elephants that receive luxury treatments each July. Elephants are treated to baths and massages as part of a temple ritual where humans and animals are rejuvenated. The yard is located next to the Guruvayurappan Hindu temple in Kerala and elephants that get this top-notch treatment are part of the temple's processions.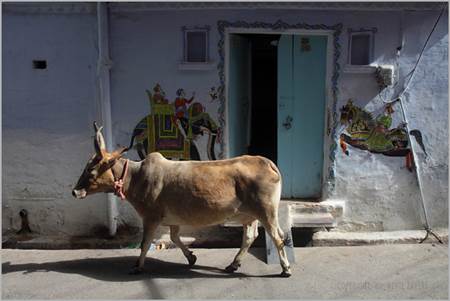 9. Holy Cows – Cows are considered sacred in Hindu religion. They are allowed to roam the streets of India freely and often wear a tilak, which is a Hindu symbol of good fortune. Cows are restricted from being slaughtered in most Indian states. However, some Hindu holidays are exempt from this law in modern day India.
10. Bridge in the Mountains – Suspended in the Ladakh Valley between Dras River and Suru River, the Baily Bridge is the highest bridge in the world. The 98-foot bridge is elevated 18,379 feet in the Himalayan Mountains. It was built by the Indian Army in 1982.
*****
Photo credits:
Varanasi: Dennis Jarvis via Flickr
Goa Outdoor Chess Board: Sean Ellis via Flickr
Maha Kumbh: Roshan Travel Photography via Flickr
Bollywood Movie Posters: Christian Haugen via Flickr
Holy Cow: nevil zaveri via Flickr