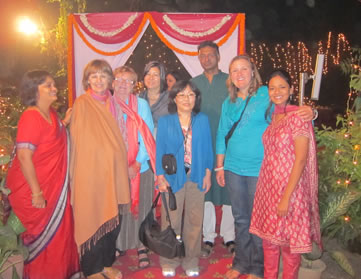 Festivals in India are vibrant and colorful occasions that bring together communities. While you're sure to stumble upon celebrations along the way, here are some that are worth scheduling your trip to attend.
More About India: Arts in India | Tips for Shopping in India | Safety Tips | Facts about India
Diwali is the festival of lights and arguably one of the most visually stunning of India's celebrations because of all the brilliant lamps and bulbs lighting up cities and villages. It falls sometime between mid-October and mid-November and signifies the triumph of good over evil.
Holi is the festival of color and is celebrated in February or March. Both colored powder and water are liberally thrown at friends and strangers alike, all in good fun. Its roots are based on the myth that Lord Krishna applied color to Radha's cheek because she was so fair-skinned. Now everyone gets to join in!
Kumbh Mela is a Hindu pilgrimage that occurs every four years at various religious sites around the country. A maha (great) Kumbh Mela occurs every 12 years; millions attend, making it the greatest gathering of humans anywhere. As many as 70 million were reportedly present at the 2007 event in Allahabad.
Pushkar Camel Fair is held every November in Rajasthan. Thousands of foreign visitors compete for tent space with the camel traders that come from around the country to bargain and barter.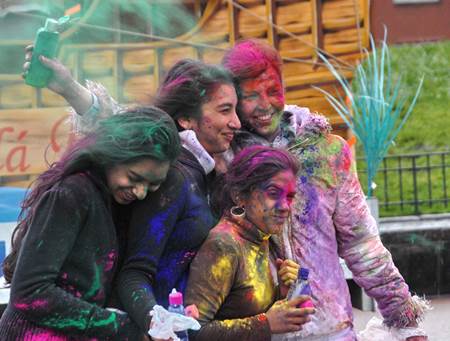 Sankrath is in January and is celebrated differently throughout the country. Homes may be marked by chalk drawings at the doorstep and family members and neighbors may exchange gifts. Villages swell with pilgrims and street performers entertain all.
Festival time is popular for Indians living in-country and abroad. Book flights and hotels early if you plan to attend one of these festivals. WanderTours offers tours to India that include participation in Indian festivals.
*****
Photo credits:
Holi Festival: FaceMePLS