By Taylor Oddino
When you're new to the world of travel, it can seem pretty overwhelming! Airports often resemble zoos, road trips can easily become more taxing than fun and budgets can easily be blown. But as you gaze upon that experienced traveler who is breezing through security like a pro, don't worry — you'll get there! Check out these tips to help you travel like a pro.
Also check out: Flying vs. Driving | Avoid Looking Like a Tourist | How to Save Money to Travel
Research
It can be time consuming and sometimes boring, but I promise you won't regret it. One of the most helpful things you can do before you set off on your journey is research. The big things are a must — like which airport to fly into, the locations of your various destinations, the must-see historic sites of the city or what time zone your destination is in. Smaller details matter too, and can really smooth out your trip — like any busy streets to avoid during rush hour, the best places for medical attention if an emergency arrives or convenient stores and restaurants near your hotel. The more time you can spend researching before your trip, the better your trip will be. You'll have a general sense of direction (play around on Google Maps before you go!), which means less time on your phone and more absorbing the sights of your trip. If you have a fairly solid base of knowledge when you arrive, then building on that knowledge throughout the trip will be smoother and easier. It's also a good idea to research any local news happenings — from a flu bug going around to a crime-ridden section of town — you'll be glad you're in the know.
Eat Right
What you eat during your trip might not be a thought for a first-time traveler. You might just eat whatever presents itself to you on your journey, but it's worth putting some thought into what you consume. If you need specific foods, search for various stores and restaurants that offer such foods. It can be tempting to indulge in a foodie free-for-all during your vacation, but your body will thank you if you nourish yourself properly. Chances are you are going to have a busy schedule that will require lots of fuel to keep you going. Carry healthy snacks as you traverse the city, snacks like nuts, fruit, yogurt or a smoothie. It will keep you fueled between meals, but also cuts down on food expenses, which can really add up if you purchase every snack and meal from restaurants. Plus it's common for travelers to experience irregularity in their digestive system due to different foods and being away from home/out of routine. Eating healthy or even carrying digestive aids helps in this department. Of course, drink plenty of water! It's easy to forget to drink water because you might not have thought to bring your water bottle with you. But don't forget — drink lots of water!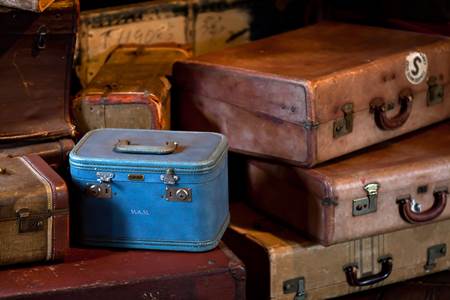 Travel Light
Travel can be unpredictable, but there is one thing I can promise you — you will pack too much! New travelers tend to want to be prepared, meaning they pack every type of outfit. Even if you have a four-day trip, don't plan four outfits. You could last with two pairs of bottoms and three tops (traveling means time to get creative with your outfits). Easy, small things to pack can change up your outfits, things like scarves, jewelry or fun belts. When you initially pull things out of your wardrobe to pack, instantly take away three or four items to lighten your load. Shoes are a killer! They are heavy and take up lots of space in your suitcase, so definitely be a minimalist when it comes to footwear. Then when it comes to carrying a purse around, leave your chunky bags at home. Try and go for a small cross body bag that keeps your belongings secure and close to you. Take a look at this piece for more tips on keeping your money safe while traveling.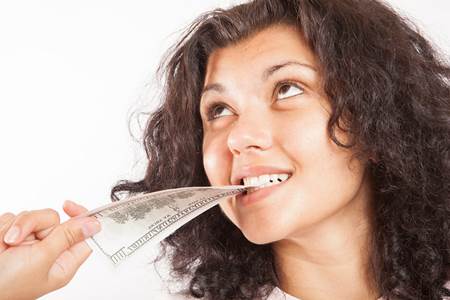 Budgeting
It's common for new travelers to compose an incorrect budget. You think you could just add up the cost of flight, hotel, food, and a small sum for other purchases and you'd be good. But to really capture an accurate budget, you can't forget expenses like checked-bag fees at the airport, rental car/taxi fares, etc. Small expenses that you don't account for can really add up — tipping hotel staff, highway and bridge tolls, snacks, coffees at the airport and toiletries that you forgot to pack can all add up quickly. In order to avoid disappointment about breaking your budget, it's not a bad idea to add $100 for unseen expenses. For an international trip, you might want to add more.
Flexibility
Although it's tempting to plan out every detail of your vacation, try to remain flexible and free for your trip. Traveling presents wonderful opportunities to meet new people, explore new places and try new things. Don't book yourself up completely and eliminate chances for spontaneous exploration. In addition, be ready for your plans to change. You don't know what a place is going to be like until you get there, so be ready for some changes to your schedule once you get there. You might realize that the hike you were planning on tackling is an hour drive from your hotel and you wouldn't get back until after dark, so you have to cut it out. Those are the kinds of things that you can't let disappoint you. Try to be flexible and go with the ebb and flow of the trip.
*****
Photo credits:
Woman at Airport: Mobile Edge Laptop Cases via Flickr
Trail Mix: Andy Melton via Flickr
Luggage: Drew Coffman via Flickr
Girl Biting Money: Tax Credits via Flickr
Woman at Tarmac: Debarshi Ray via Flickr