By Taylor Oddino
To fly, or not to fly—it can be a daunting question! When you have a trip coming up that's within reasonable driving distance, it can be difficult to decide what's best for you: flying or driving. There's a ton to consider, and it can seem overwhelming—TSA…or rush-hour traffic?! But don't worry, here are some tips that can help you make the decision.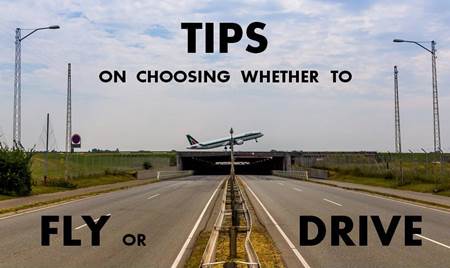 Also check out: The 10 Commandments of Travel | Best Family Road Trips
Destination vs. Journey
It's likely that you won't have a completely free schedule—you probably have a job to get back to. So take the number of days you have to complete the trip and calculate how long it would take to drive to your destination (and the return trip as well). If you drive, you will be spending more time on the road and less time at your destination. If your destination is somewhere that you've been to before, or there aren't a lot places you want to visit at your destination, then driving might be more fun. For example, if your destination is San Diego, but you've been there several times before, chances are you're not dying to go to the beach or the San Diego Zoo (been there, done that!). Driving can invigorate the trip and add many new experiences!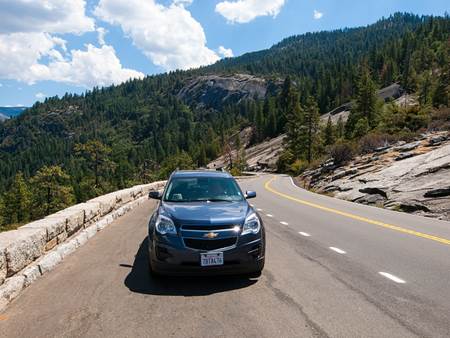 Having a Car
Will you need a car at your destination? If so, then driving might be the better option. Rental cars can get pricy, especially for longer vacations. Calculate fuel costs vs. rental car costs to see what's worth it.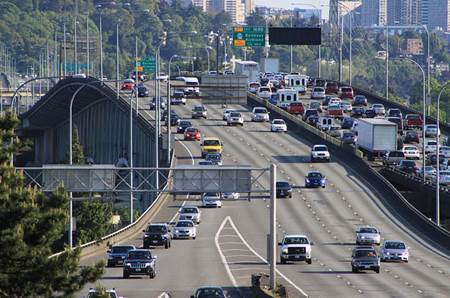 The Interstate
How much time do you want to spend on the freeway? If your journey is on the eastern half of the United States, then chances are you will be spending more time on busy, multi-lane freeways. The East Coast has a more developed freeway system than the West, which can help you or hinder you. If you're okay with hopping on the freeway and staying on, then maybe driving is for you. Remember that there is usually the interstate route, and then a more scenic route. The scenic route will probably take longer, but the freeway offers more opportunities for accidents, delays, construction, etc. If you have time constraints, look at several driving routes and it could help you decide if flying or driving would be the safest option for meeting your time constraints. But then again, flying includes the risk of delayed flights.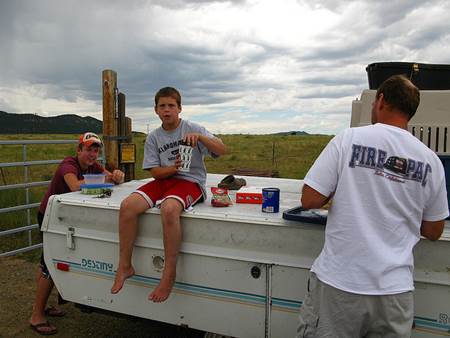 Hidden Fees
Deciding which option would be more cost effective can be difficult. It's hard to foretell all the costs that each option involves. For flying, consider costs like checked bags, airport food, rental car rates, and gas and insurance for the rental car. For driving, consider things like food, hotels, gas, changes in gas prices from state to state, snacks, tolls, or possible car maintenance (an oil change, for example).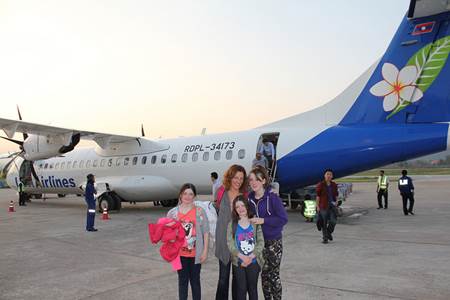 Consider Your Passengers
If you're traveling solo, then the decision is all up to you. But if you're traveling with company, then consider the two options with your travel companions in mind. If you're traveling with kids, think about how the kids would handle both driving and flying. Every child is different, and some may love the opportunity to drive across the country and see lots of new things. Others may get horribly bored and drive you crazy! Then think about how the children would do on a plane.
Another thing to keep in mind is sicknesses — some people get carsick, and some people get sick on planes. Spending more time driving might be worth it to avoid that awful migraine from all the pressure changes on the plane. Also take note that it's typically more economic to drive when there are several people going on the trip. Everyone splitting food/gas/hotel on the road is better than each individual having to buy a pricy airline ticket.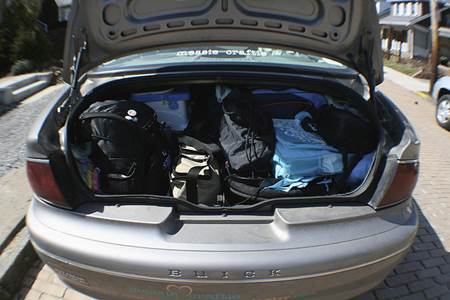 Consider Your Luggage
If you have a lot of luggage, then driving might be a better option. Cars can fit a lot of luggage, whereas checking costs can get really expensive at the airport. For instance, if you're taking a longer vacation and have several bags, then driving might be the better way to go. Plus, you won't have to worry about an airline company losing your bags!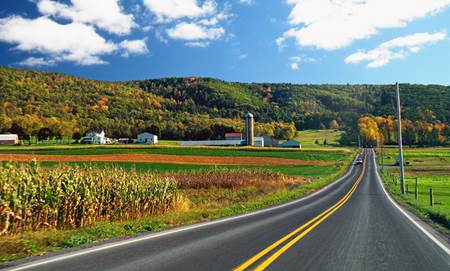 300 Miles
It's been said that it's faster to drive when you're traveling 300 miles or less. This is because of the time it takes to drive to the airport, check in, go through security, sit at your gate, board the flight, fly, unload the plane, get your luggage, find your way to a taxi, rental car…you get it!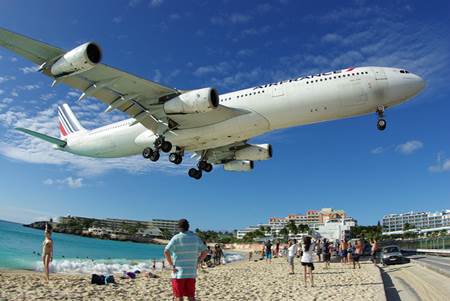 Safety
Ultimately, flying is a lot safer than driving. There are a heck of a lot more car crashes than plane crashes each year. When you drive for long periods of time, you become even more at risk of getting into an accident. If you think you'll struggle with staying awake while driving, then take the safer option and fly!
*****
Photo credits:
Plane Take-off: Thomas Rousing via Flickr
Drive: William Warby via Flickr
I-5 Washington: SounderBruce via Flickr
Roadside Lunch Break: OakleyOriginals via Flickr
Family Flight: Peter McGahan via Flickr
Packing for Roadtrip: MissMessie via Flickr
Country Drive: Nicholas A. Tonelli via Flickr
Plane Approaching Airport: Takashi Ota via Flickr