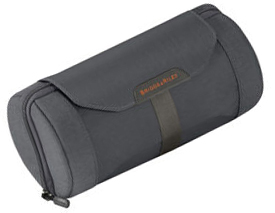 It's time to announce September's contest! This month you can win a toiletry case (left) from Briggs & Riley as well as 2 travel pouches AND a passport pouch (below, Lara Bar not included) from Tom Bihn. Value for these 4 items that can easily be tucked away into your carry-on bag is… $80!
It's super easy to enter…
All ya gotta do is subscribe to the Wanderlust and Lipstick Newsletter during the month of September and you'll be automatically entered.
Check back here in early October to find out who the lucky one is.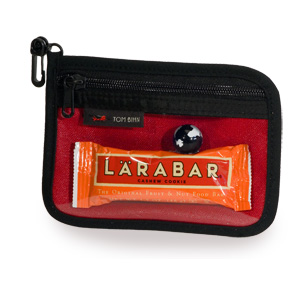 Winner will have 3 days to respond once being contacted.
Get yourself some good karma and pass this page along to a friend so she/he can enter, too…
Not familiar with Briggs & Riley? Here are a few fun facts!
All gear has a lifetime performance guarantee for normal wear and tear
Full line of business AND adventure travel gear
Personally, I think they've got some of the best luggage available!

Not familiar with Tom Bihn? Here are a few fun facts!
Made in the USA!
Wide range of backpacks, daybags and accessories
Fantastic for backpackers or biz people

Approximate Value: $80
This contest closes at 11:59 pm PST on September 30, 2010 and one lucky winner will be chosen on October 1, 2010.
Only able to ship to the U.S. (so sorry international folks!)
Oh – and the winner of August's Tilley Gear is Janice from Dallas, TX. Yeah for Janice!
Travel Well,
Beth
Join other Wanderlusters and stay updated on travel-related items by subscribing via email or RSS feed.