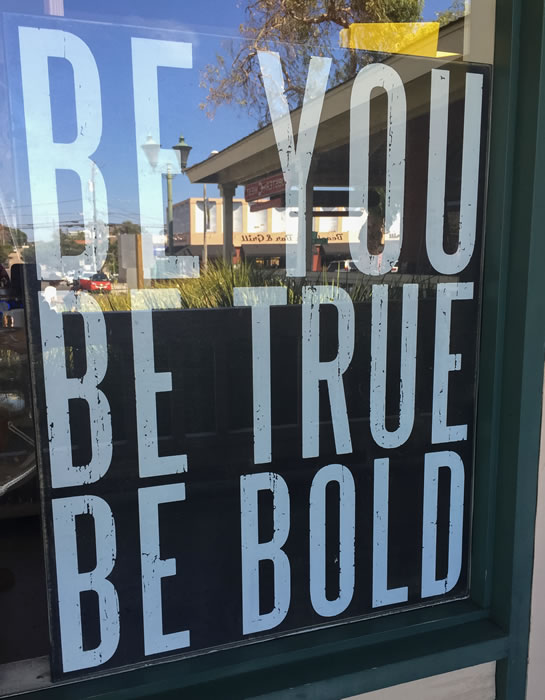 I love that you all are continuing to Be Bold and that you're not slowing down because you're influenced by the news or current events. I so believe that at times like these, we need to be more open-minded and adventurous. That we need to see the good in the world and ourselves. By continuing to travel and / or finding our true path in the world by using whatever means that works best for us, it will make the world a better place.
For the past few months, I've been asking you all what you've been doing to Be Bold. Here's what you had to say last month. And here are your most recent answers…
*****
Carol O. is training for a trek to Everest Base Camp in 2017. And she's (proudly) 65 this year. Being fit is very important to her and she said it's fun to work out hard to prepare for challenging hikes and realize if we do the work, age is not an issue. I'm totally impressed with Carol!
*****
Julie C. is starting Argentine Tango lessons. How fun does that sound?
*****
Rachel G. is excited to be going to Papua New Guinea! Yup, she's coming with me – tee hee. But after PNG, she's eager to go diving in the Great Barrier Reef. Go, Rachel, Go!
*****
Susan is on adventurer of another sorts. During July she did a 21-day cleanse where she cut out gluten, dairy, sugar and alcohol. Susan lost eight pounds and is dedicated to continuing this for another 90 days. I'm SO proud and happy for her. She's taking major steps to living a healthier lifestyle!
*****
Last month, Debby J. said she was going to get a personal trainer and start dedicating more time to working out as she approaches 50. She's taken that one step further and is now starting P90X at the end of this month. I'm STOKED for Debby – I know how much P90X did for me (see my post about it here) and I know she's going to kick butt!
*****
Another Julie said she's rediscovered the joy of swimming and extended it to the lakes of the Cumbrian Lake District in the UK. She said swimming in a wild open lake with a backdrop of mountains, sun, mist, rain and an occasional rainbow, is without a doubt, food for the soul of a woman heading into her 60th year!
*****
What are you doing this month that's Bold? Leave a comment below or contact me to let me know. By the way, consider joining the Wanderlust and Lipstick Facebook group where you can share your stories and get tips and advice on travel from other Wanderlusters!
Be Bold,
Beth
Want to stay up-to-date on all things Wanderlust? Follow me on Facebook, Instagram or RSS/email.