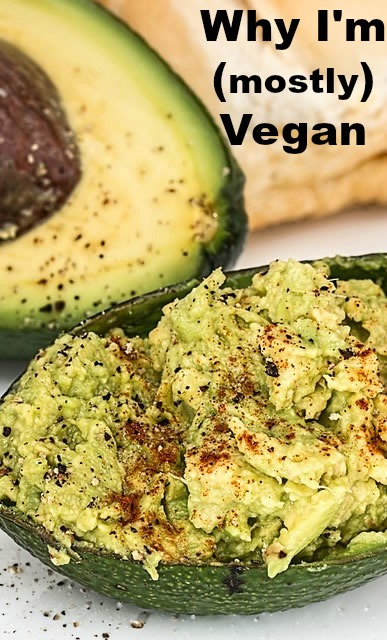 Though I say I've been vegetarian for 26 years (since moving to Seattle), I ate fish for much of that time. Actually, up until about six years ago. But the term pescetarian wasn't yet a thing so I would say I was a vegetarian who ate fish. That's what we pescetarians did (and many still do).
Fast forward to my travels to India when I realized I didn't need seafood to eat a healthy veg diet. I saw that many Indians were completely vegetarian and were perfectly healthy. It was around this time that I also started regularly attending Buddhist teachings. As someone trying to practice a more peaceful existence, I couldn't reconcile why it was not OK to eat land animals but OK to eat salmon and shrimp (oh, how I loved my shrimp!). In both cases, it's killing a living being in order to satisfy my desires.
So I cut out the seafood. And truthfully, that wasn't as difficult as I anticipated.
I've now made another leap and that is toward a plant-based diet. AKA: vegan. Strictly speaking, vegans eat no animal products at all. No cheese, no ice cream, no butter, no milk, no yogurt. While I'm not completely there yet, I'm pretty darn close. I don't cook with any animal-derived ingredients at home and, when I can, I avoid meals out that include animal products. An example of an exception is if I'm served a salad where cheese has been sprinkled on top. I don't make a big deal out of it and try to eat around.
To some this may sound impossible, boring, unhealthy and no fun. But, I haven't yet been accused of looking unhealthy nor like I'm not having fun! 🙂
I get it though. It's a difficult concept to grasp. Especially for people who work out, exercise, run or just try to stay in shape one way or another.
Like my brother. He was just visiting us in Seattle and said he couldn't believe I was running marathons as a vegan. When I asked him why it seemed impossible, he said it's been ingrained in him that one must have meat to be physically fit.
His response reminded me of a magazine article I came across many years ago. The cover photo was of a vegan athlete, Rich Roll, and the article talked about his ability to do triathlons and other ultra endurance sports, all while on a vegan diet.
At the time I thought, "No way. That's just not possible. How could that be?"
But over these past few years, as I have been getting more heavily into exercise, vegan athletes have come across my radar. Uber athletes like Frank Medrano:
Yes, Frank is vegan. Unbelievable, right?
Not that I need to look like Frank Medrano or Rich Roll, but I was inspired by what was possible. So I flirted with being a vegan for a long time. I would start on a Monday and see how many days I could last. Usually around Thursday I would crave a piece of cheese or a serving of yogurt. That would break my vegan diet for a few days and then I would start over the following Monday.
But as I read more about the benefits of a vegan diet, I started taking the idea of a plant-based diet more seriously.
It goes against all we've been taught via the food pyramid, advertising (Got Milk?) and doctors, but it is possible to eat healthily on a plant-based diet. The evidence shows that a plant-based diet is actually much healthier for us in the long-term and that it can reduce and eliminate diabetes, heart disease, arthritis and many other ailments we have come to believe are inevitable. Read The China Study if you'd like to know more.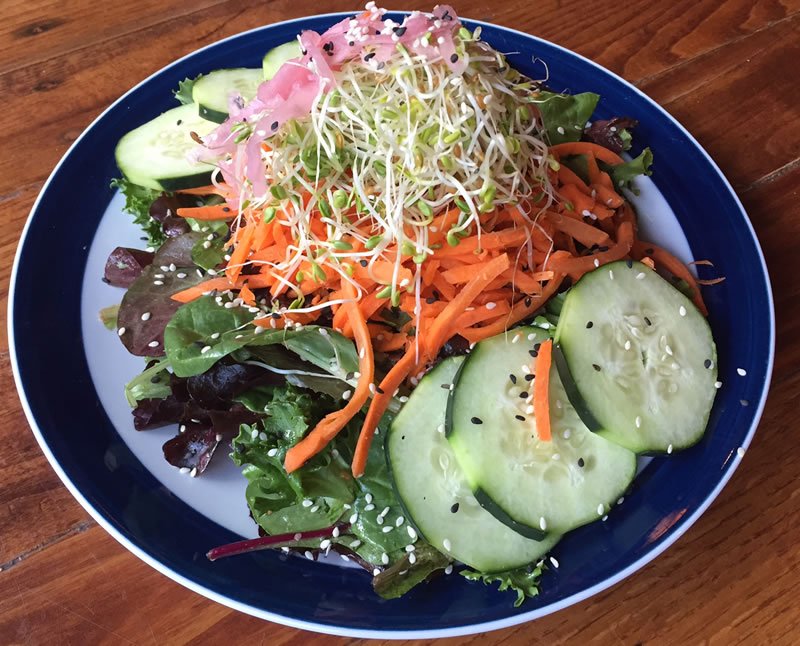 I'm not insisting this is a lifestyle you should adopt, but I get enough questions about my diet and I see enough eyebrows raised (like my brother's) to know that people are interested in how I do it.
How did I start?
I didn't mean to, but I started truly eating vegan during my trip to Bali and Java last fall. Southeast Asian cuisine in general uses little dairy, milk and cheese so it wasn't too difficult. The only time I really found it challenging was when I wanted cereal for breakfast and my only option was cow's milk (I drink almond milk at home).
Tofu and tempeh were served during many meals for myself and the other vegetarians on the trip so it wasn't a stretch for me to start my vegan / plant-based journey there.
After returning to Seattle from that trip, I continued how I was eating in Indonesia and found it astonishingly simple. I would say I'm about 95% vegan with the exception being meals out where I don't want to offend or alienate my host.
So, why am I now (mostly) vegan?
I feel better. It's as simple as that. When I take the time to think about what I'm eating, I also take the time to think about how I feel afterward. If a snack or a meal makes me feel tired, I think twice before reaching for that again. If it gives me energy, I'm  naturally more attracted to it and eat more of it in the future.
It's good for my body. Animals are fed nearly 80% of the antibiotics produced in the U.S. What do you think happens when we eat those animals? We're consuming those antibiotics! And that isn't making us any healthier. It's actually creating antibiotic-resistant  superbugs that have been traced to salmonella outbreaks. The CDC has identified this as a real threat and have estimated that 23,000 people die each year as a result of infections caused by antibiotic-resistant bugs. Why aren't more people going crazy about this and demanding something be done? Because they want cheap food. But that cheap food comes at a very real cost.
It's good for the planet. Did you know that it takes the same amount of water to produce a 4 ounce hamburger as it does to take (on average) 26 showers? Re-read that. The amount of water it takes to feed you one burger is the same amount of water you use to take a shower for about a month. It's admirable that people want to conserve their water consumption by taking short showers and not watering their lawn. But we should be looking at the subsidized beef industry and the tremendous amount of water it uses to produce beef (and other meat). Watch Cowspiracy for a sadly humorous look at the meat industry.
It's good for my soul. I'm not going to try to convince you that it's unhealthy for you to consume meat from an animal that's been slaughtered because you're taking on that animal's stress and adrenaline right before their death. Although I think that's probably true, it does sound a bit woo-woo. Instead, I'll tell you that I personally feel calmer, more relaxed and at peace without animal products in my body. You may not be convinced by an anecdotal story but it's something that makes me feel good, so I'll keep doing it. (And I urge you to test this on yourself.)
It helps me recover more quickly from workouts. The body gets stressed from long or difficult workouts. Many foods we eat, such as gluten and dairy, are inflammatory. By eating foods that reduce and don't cause inflammation, such as red tart cherry juice and turmeric, I can recover more quickly from my workouts or runs and wake up the next day feeling great and ready to exercise again.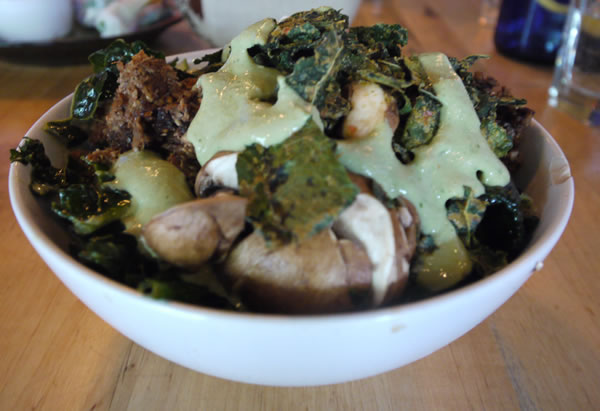 The main argument for eating meat–that it's the only way to get protein–just doesn't hold up any longer. Yeah, bacon might taste good, but it's at the expense of your overall health (and the planet's health). And there are just too many other ways to get enough protein into your diet without animal products.
Does it mean I'll turn down an invite to my neighbor's when she's serving veggie lasagna with cheese? No way. But it does mean I'll head to the farmer's market for kale, lettuce and fresh veggies for my salads throughout the week. And I'll continue to eat brown rice and black beans or lightly fried tempe on my salad for dinner.
You don't have to go all in, but work your way up to eating more veggies and you might find yourself losing weight and with more energy to go for walks, exercise or travel!
Speaking of travel, maybe a good way to start is on your next trip. Though I'll admit not all destinations are conducive to a vegan (or even vegetarian) lifestyle, give it a shot. This will give you a start and end date for your experiment and then you can decide how much of it you want to continue at home. Try the HappyCow website (or app on your phone) to find veg- and vegan-friendly restaurants in your own town or elsewhere. I use it on nearly every trip I'm on!
At the very least, do what your mom said, eat your greens!
Be Bold,
Beth
Want to stay up-to-date on all things Wanderlust? Follow me on Facebook, Instagram or RSS/email.