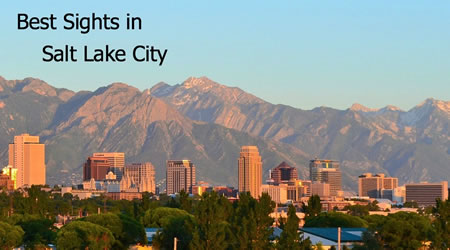 For me, Salt Lake City has always been a convention city. I usually travel to Salt Lake twice a year (January and August) to attend the Outdoor Retailer Show. While I'm there, my focus is usually on checking out gear for the coming season. Over a few days' time, I see everything from kayaks to headlamps, Clif Bars to hiking boots, tents to cameras. It's mind boggling and a great time for me to see what's coming out to market.
For about the past five years, I've chosen to stay at a hotel that's close to the convention center and what I haven't always seen while in Salt Lake City is the city itself. Instead, I walk between the show and my hotel during my brief time there. But recently, I've been to staying with a friend who lives about four miles from the show. This means I need to rent a car. But it also means that rather than being stuck in the six-block radius of the show, I'm able to venture out.
I've been pleasantly surprised.
Next time you find yourself in SLC, don't dismiss it as a place that's on the way to Park City or the nearby ski resorts. Consider spending some time visiting the very best sights in Salt Lake City.
Temple Square
Salt Lake City is known as a city founded by Mormons. While Mormon history may or may not interest you, no one can deny that the Temple Square complex is a beautiful place. Within the complex, you can get up close and personal with the exterior of the stunning Salt Lake City Temple (unless you're Mormon, though, you can't go inside), the Tabernacle which houses an impressive pipe organ, and the historic Beehive House. You can even enjoy a free tour of Temple Square courtesy of the young missionaries in the complex.
Family History Library
Close to Temple Square is the most famous genealogical library in the world–the Family History Library. If you've got any dangling branches in your family tree, the genealogists and resources located here can help you find more information, or at least point you in the right direction.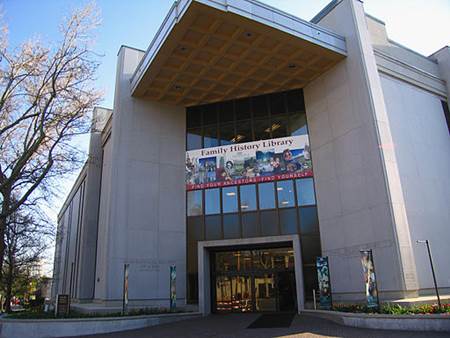 Natural History Museum of Utah
Especially if you've got kids in tow, the Natural History Museum is a great destination. Located on the University of Utah campus, the museum includes permanent exhibits on native cultures of Utah, gems and minerals, the history of the Great Salt Lake and–best of all–dinosaurs! Also on campus is the Utah Museum of Fine Arts.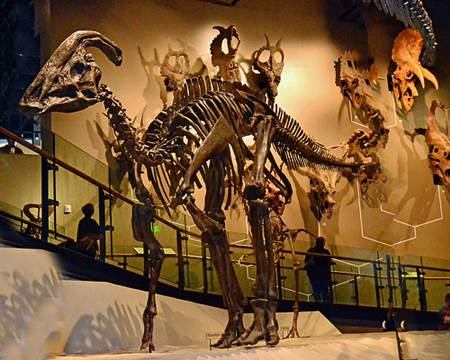 Salt Lake City Public Library
What? A library as a destination? The Salt Lake City Public Library is not your average library! Built in 2003, the structure is modern and expansive. Head to the top-floor observation deck for some of the best views of the Wasatch mountains and surrounding downtown, explore the onsite art gallery or relax at the coffee shop on the first floor.
Gilgal Sculpture Garden
One of the strangest places in town is Gilgal Sculpture Garden–a space about the size of a backyard filled with 12 sculptures and numerous engravings by artist Thomas Battersby Child, Jr. What kind of sculptures? It's best to head here without knowing exactly what you'll find and enjoy the bizarre with an open mind, but the fact that the Garden includes a Joseph Smith sphinx should tell you all you need to know. And, yes, you can sit on the sphinx and snap a photo.

Red Butte Garden
Beyond downtown Salt Lake City is a region of the country known for natural beauty. Red Butte Garden is an arboretum and botanical garden open all year round that features rotating exhibits, each celebrating the current season on its 100 acres. Wander the gardens, walk along the many trails, visit seasonal exhibits or enjoy an event at the onsite venue if you're in town between May and September.
Gateway and City Creek Center
If you enjoy shopping, there are two large shopping centers downtown–Gateway about five blocks from Temple Square and the newer City Creek Center just across the street from the Temple. Walk between them or take TRAX lightrail as they're both within the free fare zone. City Creek Center is the slightly more upscale option of the two and both have plenty of restaurants, coffee shops and attractive spaces to spend an hour or two.
Hogle Zoo
Another destination great for families is Hogle Zoo. With more than 800 animals ranging from snakes to elephants to primates, the zoo is sure to please kids of all ages. You can even up the ante on your adventure with up-close animal encounters, including feeding the giraffes or participating in the morning care and feeding routine for the Small Animal Building (both cost extra).
Memory Grove Park
If you've got more than a couple days in the area and a mode of transportation, there are many canyons just on the outskirts of town offering up great hiking trails, rock climbing opportunities and scenic drives galore. If you want to stay closer in to town, Memory Grove Park is not far from the downtown core and has paved trails throughout the eight acres of park. What's especially noteworthy about the park is that it is located within City Creek Canyon and connects to more rugged trails there, including the Bonneville Shoreline Trail.
*****
While I'm lucky to have a friend (with a big house) in Salt Lake City, you may not be as fortunate. If you have to book a hotel, try Trivago. I've discovered some excellent finds on their site when booking both domestic and foreign hotels.
Travel Well!
Beth
Photo credits:
Salt Lake City: Garrett via Flickr
Temple Square: Alex via Flickr
Family History Library: Ricardo630 via Wikimedia Commons
Utah Museum of Natural History: Berkeley T. Compton via Flickr
Salt Lake City Public Library: CGP Grey
Gilgal Sculpture Garden: Michael R Perry via Flickr
Red Butte Garden: Liji Jinaraj via Flickr
City Creek Center: Ken Lund via Flickr
Hogle Zoo: Brett Neilson via Flickr
Memory Grove Park: Jere Keys via Flickr