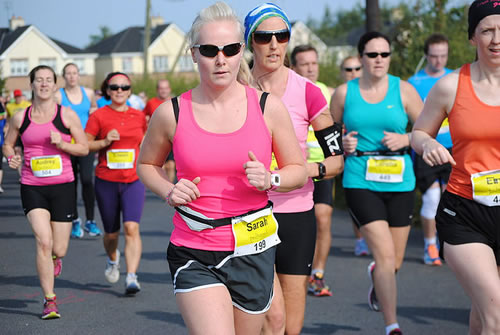 For years and years and years, I told myself I wasn't a runner. If I tried jogging even a bit, I got winded easily and believed that my body type just wasn't right for it. I could barely jog a few blocks. A marathon was the last thing on my mind.
But at 45 I wanted to start exercising more beyond the daily walks that Jon and I would take. So, I became determined to start running. I carved out a path around my neighborhood where I would run three or four miles every other day. A couple of times I ran about six miles.
But running bored me, which is why I couldn't push much past three miles on a regular basis. I still wanted to exercise but I needed something different. Enter Monica.
New Goals
I met Monica on our Seattle Culinary Tour. In casual conversation she mentioned she had lost 75 pounds by doing P90X. She explained this home fitness program to me and how it was a combination of weight training and cardio. I was totally impressed and immediately purchased it (back in July, 2013) and started working out six days a week.
Around that time I also started thinking about doing the Snowman Trek. I figured P90X was a great way to train for the trek. Even though it's a 90-day program, I continued working out six days a week for more than 13 months and put running aside except for a few times when I felt like I needed to run off some stress.
After completing the Snowman Trek–a 25-day hike in the Himalayas that at one time I was convinced I could never do–I started running again. I ran in Kauai. I ran in Thailand. And I ran in Laos. I then returned home and started running my usual three-mile neighborhood path.
Struggling with getting motivated to run three miles, I was in awe of my friends who ran marathons and who could pound the pavement for such long distances. Lisa completed the Twin Cities Marathon and my friend Rob has done a marathon on most (if not all) continents. Kent and Caanan have run in Hawaii and Paris. Carmyn in Honolulu and Big Sur. Dave and Matt have run the Seattle Marathon. The list goes on.
I remained bored with my three-mile route. But I also needed a challenge now that the Snowman was behind me.
So I made a decision to do a marathon. Setting the goal and intention that I was going to work toward something seems to have been all I needed to get me far past my three-mile mark.
I've now got a new exercise regime. Yes, I'm still doing P90X weight training three times a week but on my cardio and yoga days, I'm running. And I mean RUNNING. I'm up to 10 miles. I can't believe it. I would never have imagined even a couple of months ago that I could run 10 miles. I just never thought I had it in me.
What changed?
Well, my internal coach. Instead of pushing away the thought of a marathon, I started giving it a lot of thought and considering how I could possibly do one. I've picked up a few running magazines and read about other people's stories. This inspires me! Stories about men and women who run ultra-marathons (officially anything longer than a 26.2 marathon but there are many competitions that are 50 or 100 miles). Stories about people who didn't start running until well into their 50s. Or those who have completed hundreds of marathons. And me? I'm whining that I could never do just one. Pht.
What's helped me get motivated and beyond the boredom I often feel when running is that I've fine-tuned my "Running" playlist on my iPod. It's now filled with fast-paced songs that suit my stride. Music has always been a very important thing in my life and running with it makes a huge difference.
I had always heard from marathoners and other adventure types (Richard Branson comes to mind), that you should always have a big goal in front of you to stay motivated. For awhile this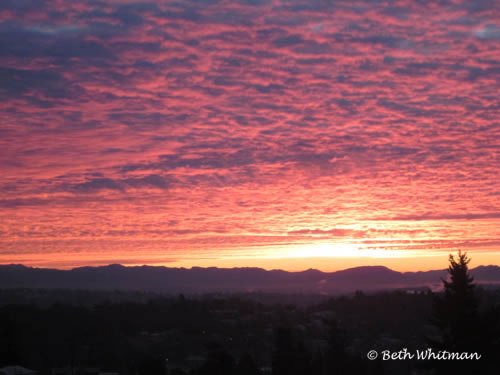 was the Snowman Trek. Now that that's behind me, I'm looking forward to the Honolulu Marathon in December.
But something tells me that won't be my last one.
Once I started running, I discovered that I loved exploring new cities (Rome, Berlin, Bangkok, Denver, Chiang Mai, Luang Prabang, D.C. to name just a few) on foot. I can see how I might incorporate destination marathons in my future travel plans–though I don't know that I'll get to every continent.
I have to admit that I still catch myself saying, "I could never do that" just as I did with the Snowman Trek and just as I always did with running. But that phrase figures far less into my language than it has before.
I'm starting to believe the sky's the limit.
Be Bold,
Beth
Do you read blogs in Feedly? Click here to add this blog to your Feedly reader.
Photo credit:
Marathon runners: Peter Mooney