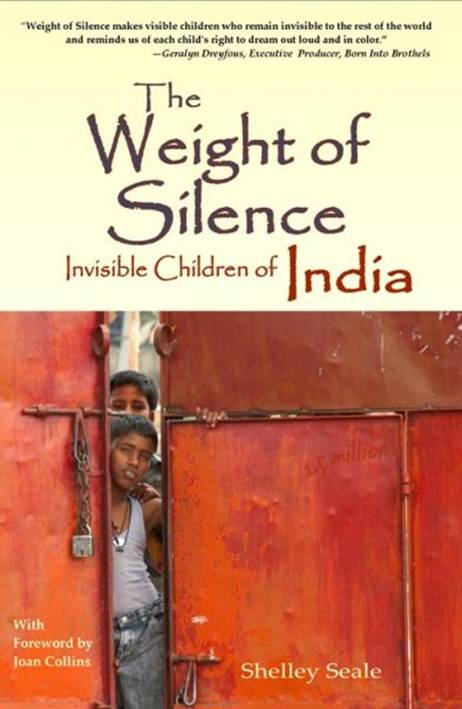 I've had the pleasure of getting to know Shelley Seale over the last year or so. We, of course, met at a travel-related event in Seattle and have stayed in touch as like-minded WanderGals tend to do.
At that time, Shelley mentioned that she was writing a book about her experiences in India called The Weight of Silence: The Invisible Children of India. Now her book is finally complete!
Hot on the heels of Slumdog Millionaire, this book follows Shelley's experiences in India with the children who know streetlife in India all too well.
Here's a Q&A with Shelley about her travels and her new book:
Q. Let's start from the beginning. When did you first go to India, and why?
A. One day in early 2004 I was paging through a local magazine when an article grabbed my attention. It told the story of Caroline Boudreaux, who had visited India three years earlier and happened upon an orphanage full of children living in incomprehensible conditions. She had returned home and started the Miracle Foundation, a nonprofit which raises money and recruits sponsors to help support the home. I began volunteering for the organization and sponsored a child, and Caroline invited me to go to India with a volunteer group. My first visit was in March, 2005.
Q. Who has inspired you on this journey of exploring the world?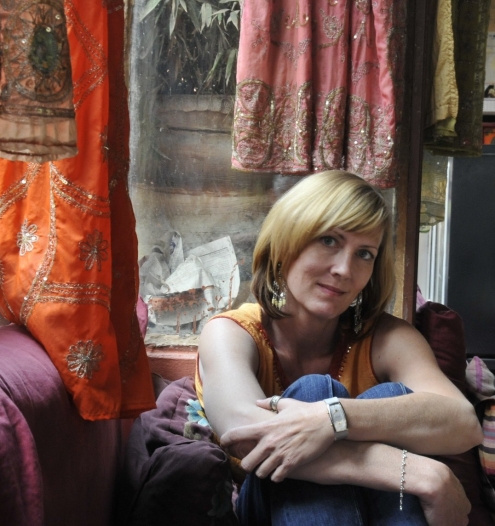 A. From a very early age, my grandparents and parents always inspired me. I have the most wonderful, close, loving family who have always supported me unconditionally. It's an amazing gift, which is why it breaks my heart to see other children go through life without that. While writing the book, there were so many people along the way who inspired me and have become my heroes. Caroline Boudreaux was the first one — this woman gave up a very successful television advertising career after meeting a group of orphans, by chance, on one evening — and dedicated the rest of her life to supporting them and ensuring their fundamental rights. Dr. Manjeet Pardesi, her Director of Operations in India, has a similar story — he left behind a successful accounting business in Delhi to open and run an orphanage and home for unwed mothers hundreds of miles away.
Outside of the social workers and professionals, there were so many people who awed me with the lives they laid bare to me. One woman in particular in Vijayawada in Central India, named Durgamma. This woman lives in a slum village that has been completely devastated by AIDS, which has wiped out a large portion of the middle generation there. What it has left behind are dozens of families in which grandparents are raising their grandchildren, after their own children have died of AIDS. This type of household is so prevalent there that the women have developed "Granny Clubs" to support each other. Durgamma is trying her best to raise her two young grandsons — one of whom is HIV-positive. She is a stooped, elderly woman who can barely walk, and yet she may be one of the strongest women I have ever met.
Q. Speaking of raising children. You have a daughter yourself, how did you involve her in your volunteer work and book?
A. When I first went to India in 2005 and the idea for this book was planted, my daughter Chandler was a 14-year-old junior high student. Like most typical teenagers, she paid little attention to my volunteer work with the Miracle Foundation — until I actually went to India.
When I returned, Chandler was pretty excited and enthralled by my photographs and the stories I told her. That fall she started at a new high school that was very progressive, featuring a Global Citizen class and a spring "project week," in which students were given a week off regular class schedules to complete a project of their own design. Some students made videos or art projects, others did community service. Between the school's focus on social and political issues and living in Austin among a set of friends with broad viewpoints of the world, Chandler decided that her project week would be India — going on the volunteer trip and compiling a photo journal of the experience.
Chandler already had a broader sense of the world than I had at her age, and a compassionate nature. I yearned to foster that seed in her. I thought, what an incredible blessing it would be for a person to grow into adulthood without the blinders, without the sense that the small corner of the world she knew was the only one there was. I knew she would be enriched by the experience, and I also knew it was a gift she would not take lightly.
And so I returned to India exactly one year after my first trip, with Chandler in tow. It was such an amazing journey for both of us. The look on her face our first day with the children beat any day I had ever spent with her in my life, after the day she was born. She never once complained about the heat, the dirt, the food, the place we stayed…you have to know that this was not Mumbai, this was a tiny, poverty-stricken, rural village. She didn't want to come home and cried when we left — as we drove away from the orphanage on our last night, at the hotel, on the airplane.
Q. That's an incredibly sweet story about Chandler. If you had one wish what would it be?
A. That there was never a reason for me to have written this book in the first place — that as I sit here and complete this interview, there aren't currently 25 million children living in orphanages or on the streets in India. All lives, no matter where they are lived, have equal value. All children are born with fundamental rights — to food, clean water, medical care, education, and a home. It's up to us to ensure those rights — as well as that most basic of rights — a childhood. Once it's gone, that childhood can never be regained. Let's not wait until it is too late.
Thanks, Shelley!
You can read about Shelley's travels to India in her story, Lost and Found. Visit her website for more information.
The Weight of Silence is available on Amazon.