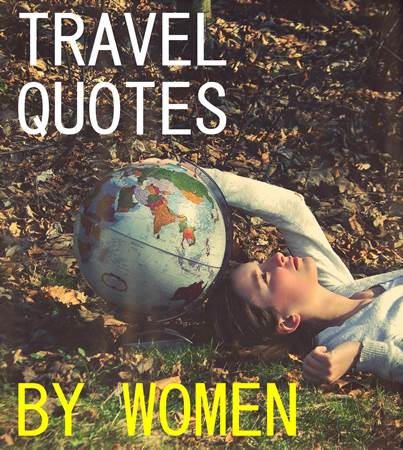 Women have come a long way and many have conquered the world through travel. What about you? Have you achieved your travel dreams yet? These travel quotes by women may inspire you to get up and go.
You might also enjoy: How to Say Thank You around the World
"The most effective way to do it, is to do it." – Amelia Earhart
"I can't understand why men make all this fuss about Everest" – Junko Tabei
"Curiosity is the one thing invincible in Nature" – Freya Stark
"You know you are truly alive when you're living among lions." – Karen Blixen
"What is behind you is forgotten. You can't remember danger and difficulty when it is behind you." – Wanda Rutkiewicz
"If women can be railroad workers in Russia, why can't they fly in space?" – Valentina Tereshkova
"The real work of an expedition begins when you return." – Louise Arner Boyd
"Anybody can be an explorer if they want to be. You can be an astronaut if you want. Figure out what you want to do, and then go do it." – Helen Thayer
"Life is either a daring adventure or nothing." – Helen Keller
"I haven't been everywhere, but it's on my list." — Susan Sontag
"Certainly, travel is more than the seeing of sights; it is a change that goes on, deep and permanent, in the ideas of living." – Miriam Beard
"Travel is the frivolous part of serious lives, and the serious part of frivolous ones." – Anne Sophie Swetchine
"When preparing to travel, lay out all your clothes and all your money. Then take half the clothes and twice the money." – Susan Heller
"The journey is my home." – Muriel Rukeyser
"To awaken alone in a strange town is one of the pleasantest sensations in the world." – Freya Stark
"Travel does what good novelists also do to the life of everyday, placing it like a picture in a frame or a gem in its setting, so that the intrinsic qualities are made more clear. Travel does this with the very stuff that everyday life is made of, giving to it the sharp contour and meaning of art." — Freya Stark
"Perhaps travel cannot prevent bigotry, but by demonstrating that all peoples cry, laugh, eat, worry, and die, it can introduce the idea that if we try and understand each other, we may even become friends." — Maya Angelou
"I soon realized that no journey carries one far unless, as it extends into the world around us, it goes an equal distance into the world within." — Lillian Smith
"I am not the same having seen the moon shine on the other side of the world." – Mary Anne Radmacher Hershey
"Travel is as much a passion as ambition or love." – L.E. Landon
"To me travel is a triple delight: anticipation, performance, and recollection." – Ilka Chase
"Traveling is the ruin of all happiness! There's no looking at a building here after seeing Italy." – Fanny Burney
"The true fruit of travel is perhaps the feeling of being nearly everywhere at home." – Freya Stark
"Through travel I first became aware of the outside world; it was through travel that I found my own introspective way into becoming a part of it." – Eudora Welty
"I am never happier than when I am alone in a foreign city; it is as if I had become invisible." – Storm Jameson
"One should learn patience in a foreign land, forthis is the true measure of travel. If one does not suffer some frustration of the ordinary reflexes, how can one be sure one is really traveling?" – Gertrude Diamant
"Loving life is easy when you are abroad. Where no one knows you and you hold your life in your hands all alone, you are more master of yourself than at any other time." – Hannah Arendt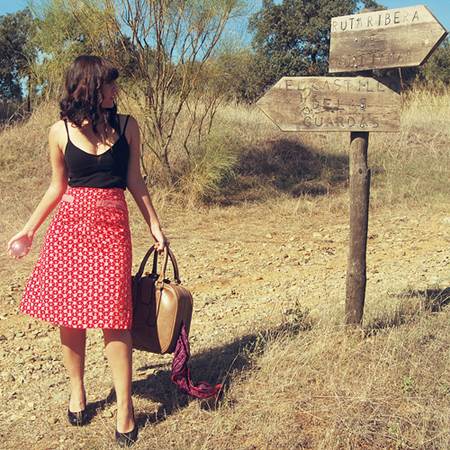 "The true traveler is he who goes on foot, and even then, he sits down a lot of the time." – Colette
"I have learned this strange thing, too, about travel: one may return to a place and, quite unexpectedly, meet oneself still lingering there from the last time." – Helen Bevington
"The impulse to travel is one of the hopeful symptoms of life." – Agnes Repplier
"A trip is what you take when you can't take any more of what you've been taking." – Adeline Ainsworth
"Trips do not end when you return home — usually this is the time when in a sense they really begin." – Agnes E. Benedict and Adele Franklin
"Surely one advantage of traveling is that, while it removes much prejudice against foreigners and their customs, it intensifies tenfold one's appreciation of the good at home." – Isabella L. Bird
"When traveling abroad if you see something you yearn for if you can afford it at all, buy it. If you don't you'll regret it all your life." – Ilka Chase
"Too often travel, instead of broadening the mind, merely lengthens the conversation." — Elizabeth Drew
"It is a strange thing to come home. While yet on the journey, you cannot at all realize how strange it will be." — Selma Lagerlof
"As the traveler who has once been from home is wiser than he who has never left his own doorstep, so a knowledge of one other culture should sharpen our ability to scrutinize more steadily, to appreciate more lovingly, our own." — Margaret Mead
"Traveling is like flirting with life. It's like saying, 'I would stay and love you, but I have to go; this is my station.'" — Lisa St. Aubin de Teran
"Just watch, all of you men. I'll show you what a woman can do…I'll go across the country, I'll race to the Moon… I'll never look back." — Edna Gardner Whyte
"How do the geese know when to fly to the sun? Who tells them the seasons? How do we, humans, know when it is time to move on? As with the migrant birds, so surely with us, there is a voice within, if only we would listen to it, that tells us so certainly when to go forth into the unknown." — Elizabeth Kubler-Ross
"Did you ever notice that the first piece of luggage on the carousel never belongs to anyone?" — Erma Bombeck
"Avoiding danger is no safer in the long run than outright exposure. The fearful are caught as often as the bold." — Helen Keller
"I love to see a young girl go out and grab the world by the lapels. Life's a bitch. You've got to go out and kick ass." — Maya Angelou
"If you don't go after what you want, you'll never have it. If you don't ask, the answer is always no. If you don't step forward, you're always in the same place." — Nora Roberts
"We stand now where two roads diverge. But unlike the roads in Robert Frost's familiar poem, they are not equally fair. The road we have long been traveling is deceptively easy, a smooth superhighway on which we progress with great speed, but at its end lies disaster. The other fork of the road — the one "less traveled by" offers our last, our only chance to reach a destination that assures the preservation of the earth." — Rachel Carson
"As a woman I have no country. As a woman my country is the whole world." — Virginia Woolf
"You don't choose the day you enter the world and you don't choose the day you leave. It's what you do in between that makes all the difference." – Anita Septimus
"They say no land remains to be discovered, no continent is left unexplored. But the whole world is out there, waiting, just waiting for me. I want to do things– I want to walk the rain-soaked streets of London, and drink mint tea in Casablanca. I want to wander the wastelands of the Gobi desert and see a yak. I think my life's ambition is to see a yak. I want to bargain for trinkets in an Arab market in some distant, dusty land. There's so much. But, most of all, I want to do things that will mean something." – Lisa Ann Sandell
"It is in all of us to defy expectations, to go into the world and to be brave, and to want, to need, to hunger for adventures. To embrace the chance and risk so that we may breathe and know what it is to be free." – Mae Chevrette
"I haven't a clue as to how my story will end. But that's all right. When you set out on a journey and night covers the road, you don't conclude the road has vanished. And how else could we discover the stars?" – Nancy Willard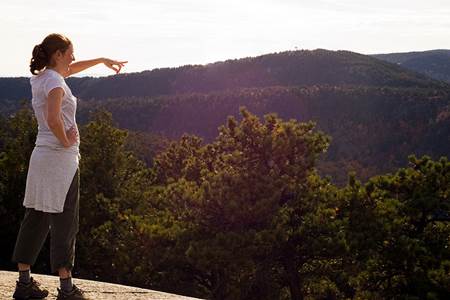 "I see my path, but I don't know where it leads. Not knowing where I'm going is what inspires me to travel it." – Rosalia de Castro
"You lose sight of things… and when you travel, everything balances out." — Daranna Gidel
"Without travel "I would have wound up a little ignorant white Southern female, which was not my idea of a good life." — Lauren Hutton
"The great difference between voyages rests not with the ships, but with the people you meet on them." — Amelia E. Barr
"The cool thing about being famous is traveling. I have always wanted to travel across seas, like to Canada and stuff." — Britney Spears
"You do not travel if you are afraid of the unknown, you travel for the unknown, that reveals you with yourself." — Ella Maillart
"A tourist is a fellow who drives thousands of miles so he can be photographed standing in front of his car." — Emile Ganest
"In both business and personal life, I've always found that travel inspires me more than anything else I do. Evidence of the languages, cultures, scenery, food, and design sensibilities that I discover all over the world can be found in every piece of my jewelry." — Ivanka Trump
"A wise traveler never despises his own country." — Pamela Goldoni
"An adventure may be worn as a muddy spot or it may be worn as a proud insignia. It is the woman wearing it who makes it the one thing or the other." — Norma Shearer
"While armchair travelers dream of going places, traveling armchairs dream of staying put." — Anne Tyler
"The more I traveled the more I realized that fear makes strangers of people who should be friends." — Shirley MacLaine
"It is confidence in our bodies, minds and spirits that allows us to keep looking for new adventures, new directions to grow in, and new lessons to learn – which is what life is all about." – Oprah Winfrey
"She soars with eagles and navigates by rainbows"- Lesley Hazleton
"When it's over, I want to say: all my life I was a bride married to amazement. I was the bridegroom, taking the world into my arms. When it is over, I don't want to wonder if I have made of my life something particular, and real. I don't want to find myself sighing and frightened, or full of argument. I don't want to end up simply having visited this world." – Mary Oliver
"Life shouldn't be a journey to the grave with the intention of arriving safely in an attractive and well-preserved body, but rather to skid in sideways, champagne in one hand, body thoroughly used up, totally worn out and screaming, 'WOO-HOO, what a ride!'" – Mavis Leyrer
"I [had] added another small piece to the pages of the atlas that were real to me." Evelyn Waugh
"We travel, some of us forever, to seek other states, other lives, other souls." Anais Nin
"Life is an unfoldment, and the further we travel the more truth we can comprehend. To understand the things that are at our door is the best preparation for understanding those that lie beyond." Hypatia
"Every dreamer knows that it is entirely possible to be homesick for a place you've never been to, perhaps more homesick than for familiar ground." Judith Thurman
"For me the essence of travel is seeing how other people live around the world; to gain understanding and dispel fear of otherness." Natasha von Geldern
"Now more than ever do I realize that I will never be content with a sedentary life, that I will always be haunted by thoughts of a sun-drenched elsewhere." Isabelle Eberhardt
"To travel is worth any cost or sacrifice." Elizabeth Gilbert
"I think you travel to search and you come back home to find yourself there." Chimamanda Ngozi Adichie
"It is good to have an end to journey toward, but it is the journey that matters in the end." Ursula K. Le Guin
"Men read maps better than women because only men can understand the concept of an inch equaling a hundred miles." Roseanne Barr
"There are several ways to react to being lost. One is to panic: this was usually Valentina's first impulse. Another is to abandon yourself to lostness, to allow the fact that you've misplaced yourself to change the way you experience the world." Audrey Niffenegger
"No matter where you are, you're always a bit on your own, always an outsider." Banana Yoshimoto
"The person you have known a long tme is embedded in you like a jewel. The person you have just met casts out a few glistening beams & you are fascinated to see more of them. How many more are there? With someone you've barely met the curiosity is intoxicating." Naomi Shihab Nye
"It's funny. When you leave your home and wander really far, you always think, 'I want to go home.' But then you come home, and of course it's not the same. You can't live with it, you can't live away from it. And it seems like from then on there's always this yearning for some place that doesn't exist. I felt that. Still do. I'm never completely at home anywhere." Danzy Senna
"One travels long distances not solely for large gatherings, but for something more intangible. I have always gone out on a limb for love. A dangerous, romantic, disappointing way to live." Jennifer Ball
"There is a kind of magicness about going far away and then coming back all changed." Kate Douglas Wiggin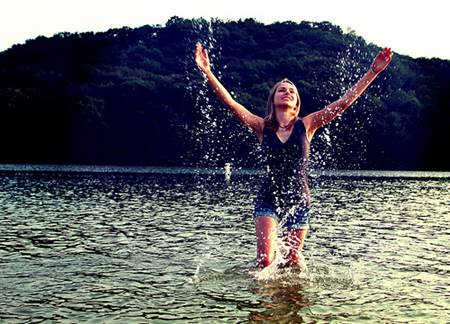 "When one is traveling, everything looks brighter and lovelier. That does not mean it IS brighter and lovelier; it just means that sweet, kindly home suffers in comparison to tarted-up foreign places with all their jewels on." Catherynne M. Valente
"I suspected, however, that I wasn't homesick for anything I would find at home when I returned. The longing was for what I wouldn't find: the past and all the people and places there were lost to me." Alice Steinbach
"I didn't know that the world could be so mind-blowingly beautiful." Justina Chen
"My restlessness makes me a far better day-to-day traveler than he will ever be. I am infinitely curious and almost infinitely patient with mishaps, discomforts, and minor disasters. So I can go anywhere on the planet–that's not a problem. The problem is that I just can't live anywhere on the planet." Elizabeth Gilbert
"The impulse to travel is one of the hopeful symptoms of life. " Agnes Repplier
"It is not the destination where you end up but the mishaps and memories you create along the way!" Penelope Riley
"Here was something I already knew to be true about myself: Just as there are some wives who will occasionally need a break from their husbands in order to visit a spa for the weekend with their girlfriends, I will always be the sort of wife who occasionally needs a break from her husband in order to visit Cambodia. Just for a few days!" Elizabeth Gilbert
"I keep going back as if Im looking for something I have lost back to the motherland, sisterland, fatherland back to the beacon, the breast the smell and taste of the breeze, and the singing of the rain." Heather Nova
"You can't control the past, but you can control where you go next." Kirsten Hubbard
"Traveling-to-a-place energy and living-in-a-place energy are two fundamentally different energies" Elizabeth Gilbert
"I had a desire to see something besides my own shores, if only to be content to return to them someday. If I wish to live in my native land and love her, it should not be out of ignorance." Margaret George
"Maybe you had to leave in order to miss a place; maybe you had to travel to figure out how beloved your starting point was." Jodi Picoult
"I knew then that I wanted to go home, but I had no home to go to–and that is what adventures are all about." Trina Schart Hyman
"Travel is the only context in which some people ever look around. If we spent half the energy looking at our own neighborhoods, we'd probably learn twice as much." Lucy R. Lippard
"Whenever you go on a trip to visit foreign lands or distant places, remember that they are all someone's home and backyard." Vera Nazarian
"She watched the gap between ship and shore grow to a huge gulf. Perhaps this was a little like dying, the departed no longer visible to the others, yet both still existed, only in different worlds." Susan Wiggs
"One thing that I love about traveling is feeling disoriented and removed from my comfort zone." Sarah Glidden
"I had long ago learned that when you are the giant, alien visitor to a remote and foreign culture it is sort of your job to become an object of ridicule. It's the least you can do, really, as a polite guest." Elizabeth Gilbert
"It was exciting to be off on a journey she had looked forward to for months. Oddly, the billowing diesel fumes of the airport did not smell like suffocating effluence, it assumed a peculiar pungent scent that morning, like the beginning of a new adventure, if an adventure could exude a fragrance." E.A. Bucchianeri
"Well, if you ask me what's so special about this place.. aku akan bilang, most of the time, beauty lies in the simplest of things." – Winna Efendi
"Where you come from does matter — but not nearly as much as where you are headed." Jodi Picoult
"I know it's not strictly sex that accounts for my straying the motive usually attributed to men. I think it's just too tempting to have two lives rather than one. Some people think that too much travel begets infidelity: Separation and opportunity test the bonds of love. I think it's more likely that people who hate to make choices to settle on one thing or another are attracted to travel. Travel doesn't beget a double life. The appeal of the double life begets travel." Elisabeth Eaves
"London on your own actually seems more exotic than Egypt on a tour." Laura Fraser
"A five-hour flight works out to three days and nights on land, by rail, from sea to shining sea. You can chalk off the hours on the back of the seat ahead. But seventy-some hours will not seem so long to you if you tell yourself first: This is where I am going to be for the rest of my natural life." Amy Hempel
"This is the way you look at the poorest details of the world resurfaced, after you've been driving for a long time — you feel their singleness and precise location and the forlorn coincidence of you being there to see them." Alice Munro
"[Walking] is the perfect way of moving if you want to see into the life of things. It is the one way of freedom. If you go to a place on anything but your own feet you are taken there too fast, and miss a thousand delicate joys that were waiting for you by the wayside." Elizabeth von Arnim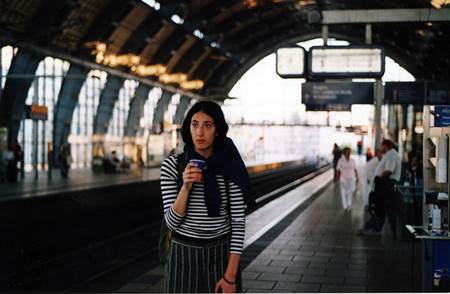 "Always stay sharp on railways and cruise ships for transit has a way of making everything clear." Anna Godbersen
"There comes a moment when the things one has written, even a traveler's memories, stand up and demand a justification. They require an explanation. They query, 'Who am I? What is my name? Why am I here?" Anne Morrow Lindbergh
"People move around so much in the world, things get lost." Emma Donoghue
"Will I ever get over the pull I feel to both of these places?" Sara Ferguson
"I have found a dream of beauty at which one might look all one's life and sigh." Isabella L. Bird
"The desert doesn't care who you are, and neither does anyone or anything who lives in it." Deanne Stillman
"Every mode of travel has its signature mental aberration." Mary Roach
"The great glory of travel, to me, is not just what I see that's new to me in countries visited, but that in almost every one of them I change from an outsider looking in to an insider looking out." Clara E. Laughlin
"Think of the long trip home. Should we have stayed at home and thought of here? Where should we be today? Is it right to be watching strangers in a play in this strangest of theatres? What childishness is it that while there's a breath of life in our bodies, we are determined to rush to see the sun the other way around? The tiniest green hummingbird in the world? To stare at some inexplicable old stonework, inexplicable and impenetrable, at any view, instantly seen and always, always delightful? Oh, must we dream our dreams and have them, too? And have we room for one more folded sunset, still quite warm?" Elizabeth Bishop
"Suddenly I came out of my thoughts to notice everything around me again-the catkins on the willows, the lapping of the water, the leafy patterns of the shadows across the path. And then myself, walking with the alignment that only comes after miles, the loose diagonal rhythm of arms swinging in synchronization with legs in a body that felt long and stretched out, almost as sinuous as a snake…when you give yourself to places, they give you yourself back; the more one comes to know them, the more one seeds them with the invisible crop of memories and associations that will be waiting for when you come back, while new places offer up new thoughts, new possibilities. Exploring the world is one the best ways of exploring the mind, and walking travels both terrains." Rebecca Solnit
"The beckoning counts, not the clicking latch behind you." Freya Stark
"They say the sky is the same everywhere. Travellers, the shipwrecked, exiles, and the dying draw comfort from the thought." Virginia Woolf
"I don't know how many years it was before I arrived at a formulated philosophy that the happiest thing to do, always, when visiting an individual or a country, is to admit, by word or manner, how much I'm finding there that my life had lacked hitherto." Clara E. Laughlin
"Come to think of it, maybe God is a He after all, because only a cruel force would create something this beautiful and make it inaccessible to most people." Raquel Cepeda
"To me, travel is more valuable than any stupid piece of bling money can buy." Raquel Cepeda
"If Aphrodite chills at home in Cyprus for most of the year, then Fez must be the goddess's playground." Raquel Cepeda
"I walked down Paseo del Prado, losing myself to the sights, sounds, and dense magic of the city. There's something weirdly calming about being alone in a big city. It made me feel like the universe was hugely generous, and that my species was so damn smart to have constructed such a beautiful city." Kate Klise
"That's because true travel, the kind with no predetermined end, is one of the most selfish endeavors we can possibly undertake-an act in which we focus solely on our own fulfillment, with little regard to those we leave behind. After all, we're the ones venturing out into the big crazy world, filling up journals, growing like weeds. And we have the gall to think they're just sitting at home, soaking in security and stability. It is only when we reopen these wrapped and ribboned boxes, upon our triumphant return home, that we discover nothing is the way we had left it before." Stephanie Elizondo Griest
"The natural tenderness and delicacy of our constitution, added to the many dangers we are subject to from your sex, renders it almost impossible for a single lady to travel without injury to her character. And those who have a protector in a husband have, generally speaking, obstacles to prevent their roving." Abigail Adams
"When life gives you twists and turns, Chique Yourself Up in Italy!" Barbara Conelli
"What gives value to travel is fear. It breaks down a kind of inner structure we all have." Elizabeth Benedict
"I suppose that every wanderer started in a garden somewhere. So few of us are born into motion." Candas Jane Dorsey
"The secret to youth is to fill your mind with beauty! Amen" Linda Ballou
"I know I am planning to visit a "land" that is not entirely foreign, only foreign to me. As an adventurer, I am on a journey that I believe will last me my whole life. A new relationship, discovery, or awareness excites me." Marilyn Barnicke Belleghem
"Statuettes of drunken sailors, velvet pictures of island maidens, plastic seashell lamps made in Taiwan. What contempt the people who think up souvenirs have for other people." Diane Johnson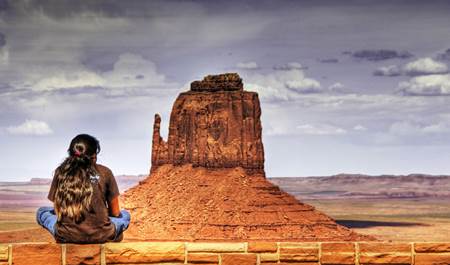 "It takes time to see the desert; you have to keep looking at it. When you've looked long enough, you realise the blank wastes of sand and rock are teemming with life. Just as you can keep looking at a person and suddenly realise that the way you see them has completely changed: from being a stranger, they've gradually revealed themselves as someone with a wealth of complexities and surprising subtleties that you're growing to love. " Annie Caulfield
"People dream. They talk about escaping from it all. Their friends and family diligently listen and politely ignore it when the ruminations fade into oblivion. So quite a few eyebrows went up when I made this trip a reality." Kristine K. Stevens
"I was 8,569 miles away, 37 butt-numbing hours of travel across seven time zones in the last two days, or was it three? Amelia Earhart, eat your heart out." Kristine K. Stevens
"Wanderer, there is no road, the road is made by walking." Martha Barron Barrett
"Every journey has its own traveler. Every dream has its own dreamer. We are all belonged to a specific journey and dream. Some people are currently looking for it, some people are just figuring it out, some people are still lost, and to some they have finally found it." Happy Positivity
"It's hard to go. It's scary and lonely…and half the time you'll be wondering why the hell you're in Cincinnati or Austin or North Dakota or Mongolia or wherever your melodious little finger-plucking heinie takes you. There will be boondoggles and discombobulated days, freaked-out nights and metaphorical flat tires. But it will be soul-smashingly beautiful… It will open up your life." Cheryl Strayed
"Home is where the backpack is." Savannah Grace
"You must go on adventures to find out where you belong." Sue Fitzmaurice
"These Aussie girls are free to set their own courses in the world, to meander and experiment. Their travels are not bumps along the road – they are life itself. See the world and then come home and decide who you want to be in it, not the other way around, as seems the general trajectory in the U.S." Rachel Friedman
"For me, writing stories set, well, wherever they're best set, is a form of cultural curiosity that is uniquely Scottish – we're famous for travelling in search of adventure." Sara Sheridan
"One of the great joys of traveling through Italy is discovering firsthand that it is, indeed, a dream destination." Debra Levinson
"I want my heart to be the thin place. I don't want to board a plane to feel the kiss of heaven. I want to carry it with me wherever I go. I want my fragile, hurting heart, to recognize fleeting kairos, eternal moments as they pass. I want to be my own mountain and my own retreat." Anna White
"When you're (traveling) with someone else, you share each discovery, but when you are alone, you have to carry each experience with you like a secret, something you have to write on your heart, because there's no other way to preserve it." Shauna Niequist
"Butterflies have always had wings; people have always had legs. While history is marked by the hybridity of human societies & the desire for movement, the reality of most of migration today reveals the unequal relations between rich & poor, between North and South, between whiteness and its others." Harsha Walia
"I find having your own car is like a passport to the world." Gloria Whelan
"You can go everywhere, but in the end you run back into yourself." Constance A. Dunn
"It's something rebellious about picking up and leaving buying a one way ticket and not knowing when you want to return." Turcois Ominek
"Looking back I can see that there have been no breaks from one departure to the next; I start planning again before we've even arrived back home." Barbara Hodgson
"Heavy burdens fell away so easily when one is traveling." Barbara Hodgson
"You are only given one life, one chance at fully living it…take risks, believe in your dreams, explore the world and her people, live out loud!" Danell Lynn
"I wondered why it was that places are so much lovelier when one is alone." Daphne du Maurier
"Eleanor was all apologies, but Sarah enjoyed seeing a bit more of the Czech countryside. You probably couldn't say that you had really seen a country if all you had seen was a city or two. You had to see where the food was grown, what the riverbanks looked like, and what the highway manners of the inhabitants were." Magnus Flyte
"A hotel room all to myself is my idea of a good time." Chelsea Handler
"You thought too hard. Same with travel. You can't work too much at it, or it feels like work. You have to surrender yourself to the chaos. To the accidents." Gayle Forman
"Travel is the best teacher. The only way to an open mind is by taking a plane out into the open world." JoyBell C.
"Travel opens your mind as few other things do. It is its own form of hypnotism, and I am forever under its spell." Libba Bray
"Though most tourists accepted the occasional comic misadventure, it was important to them that overall their vacation should be pleasant. When you spend money on a holiday you are essentially purchasing happiness: if you don't enjoy yourself you will feel defrauded." Alison Lurie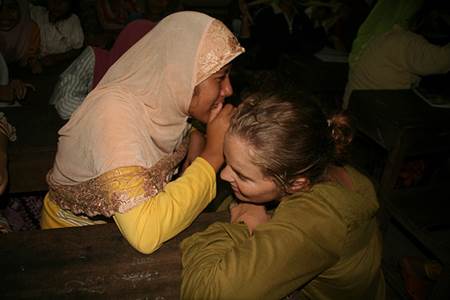 "A traveller moves among real people in their own milieu and learns from them, soaking up their wisdom and philosophy, their way of being in the world. A tourist simply hops from one tourist highpoint to another, skimming across the surface, cramming in quantity rather than quality, and comes away with his soul and imagination unchanged, untouched by the wonder of a life lived differently." Roxanne Reid
"How you live your life is up to you. You have to go out and grab the world by the horns. Rope it before it ties you down and decides for you." Sarah Reijonen
"While National Geographic magazine had given me a taste of the world, the three-dimensional details of this moment – the tickle of the rain drops, the suck sound of my feet in the mud, the challenge of getting photographs of the monkeys, my immature urge to make the driver wait even longer because he was annoying – would feed me for years to come." Kristine K. Stevens
"We are torn between a nostalgia for the familiar and an urge for the foreign and strange. As often as not, we are homesick most for the places we have never known." Carson McCullers
"I ease into the idea of letting go of control and simply let life take the reins. And when I don't hold it so tightly, it doesn't thrash against me so wildly. It calms to a trot and allows me to take in the scenery, experience love, and learn what is important in this world: people, places, memories–not things or perceptions." Sarah Reijonen
"If I were flying, I would travel to a perfect place. A place with frosted cakes and beautiful flowers and excellent trees to climb and absolutely no doldrums." Kyo Maclear
"Why is it that when Robert Redford-cum-Denys Finch Hatton flies away in the golden glow out of Africa, he is pursuing his destiny? And when I walk away I'm just a chick who's scared of commitment and on the run, who's weird for ignoring Glamour magazine's predictions of my eggs drying up? Learning is an underrated form of liberation." Holly Morris
"Adventure should be part of everyone's life. It is the whole difference between being fully alive and just existing." Holly Morris
"While she was in transit, being unattached was exhilarating, but the moment she stopped, so did the high." Whitney Otto
"The Chinese say that there is no scenery in your home town. They're right. Being in another place heightens the senses, allows you to see more, enjoy more, take delight in small things; it makes life richer. You feel more alive, less cocooned." Jane Wilson-Howarth
"Traveling in a third-world country is the closest thing there is to being married and raising kids. You have glorious hikes and perfect days on the beach. You go on adventures you would never try, or enjoy, alone. But you also can't get away from each other. Everything is unfamiliar. Money is tight or you get robbed. Someone gets sick or sunburned. You get bored. It is harder than you expected, but you are glad you didn't just sit home." Meg Jay
"You're not traveling if you already know everything." ― Erica Bauermeister
"See it, learn it, do it ALL." Jamie McCall
"Travel is a joy, full of surprises. Perhaps some of the most enjoyable times are those where one comes close to disaster: the risks add spice, and make for great stories when you are safely back home again." Jane Wilson-Howarth
"Travel experiences are emotionally loaded. Often there is excitement and stimulation. The tingle-factor though comes partly from the fact that we're stressed, just a little." Jane Wilson-Howarth
"Adventure can be an end in itself. Self-discovery is the secret ingredient…" Grace Lichtenstein
"The best thing about flying first class….was that you could be as nutty as a fruitcake and were still treated like the Queen of Sheba." Sarah-Kate Lynch
"Soon you catch your first glimpse of a vineyard basking in the sun, its broad leaves silently turning sunlight into sugar, ripening vitis vinifera, the European grapes that make the world's finest wines. For a moment you might imagine you've been mysteriously wafted to the French countryside, but no, this is the East End of Long Island, the most exciting new wine region in North America. You've reached your destination, but your journey of discovery has barely begun" Jane Taylor Starwood
"I wonder if the ocean smells different on the other side of the world." J.A. Redmerski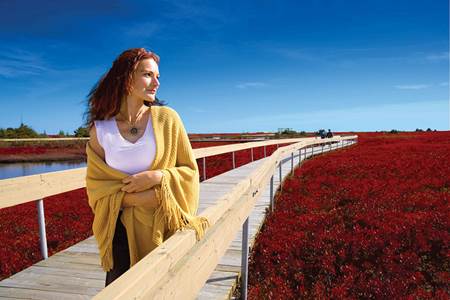 "I don't know what I'm doing, or where I'm going, but I do know that I want to do whatever it is and get there soon." J.A. Redmerski
"… as we travel again between life and death, Waking and dream, blinking, while layers within layers, None better, none worse, unravel and knit up before us . . ." Jay Woodman
"It is a bitter-sweet thing, knowing two cultures. Once you leave your birthplace nothing is ever the same." Sarah Turnbull
"For anyone who wanted to throw away his watch, along with his past, this was the place." Peggy Kopman-Owens
"There are people in this world so rich that when it rains they simply fly away on private jets in search of sun." Peggy Kopman-Owens
"If the landscape of human emotion were to exist in country, it would be in Italy." Lisa Fantino
"They hadn't much faith in travel, nor a great belief in a change of scene as a panacea for spiritual ills; they were simply glad to be going." Zelda Fitzgerald
"Every journey is personal. Every journey is spiritual. You can't compare them, can't replace, can't repeat. You can bring back the memories but they only bring tears to your eyes." Riana Ambarsari
"A (wo)men travels the world over in search of wht (s)he needs and returns home to find it." Barbara Magro
"Gift giving is part of the culture no matter where you are and no matter how long you stay." Christalyn Brannen
"When you're in another country, remember to do as the locals do, since it is your ways that may seem strange of offensive to them." Tracey Wilen
"To shut your eyes is to travel." Emily Dickinson
"Wherever you go becomes a part of you somehow." Anita Desai
"You have not traveled enough," she said. "Or you'd know that every journey makes its own map across your heart." Sharon Shinn
"The explorer who will not come back or send back his ships to tell his tale is not an explorer, only an adventurer; and his sons are born in exile." Ursula K. Le Guin
"One of the great things about travel is you find out how many good, kind people there are." Edith Wharton
"Twelve thousand miles of it, to the other side of the world. And whether they came home again or not, they would belong neither here, nor there, for they would have lived on two continents and sampled two different ways of life." Colleen McCullough
"To live is to travel, on a voyage more epic than the odysseys of myth – not from place to place, but through the poignant strangeness of time." T.L. Rese
"A subject to which few intellectuals ever give a thought is the right to be a vagrant, the freedom to wander. Yet vagrancy is a deliverance, and life on the open road is the essence of freedom. To have the courage to smash the chains with which modern life has weighted us (under the pretext that it was offering us more liberty), then to take up the symbolic stick and bundle and get out." Isabelle Eberhardt
"You have to taste a culture to understand it." Deborah Cater
"Anticipation. In love and travel, getting there is half the fun. The lustful impatience, the passionate daydreams, the nerve-wracking waiting… lovers and travelers are all alike when they find themselves on the brink of a new adventure." Vivian Swift
"The perfect journey is never finished, the goal is always just across the next river, round the shoulder of the next mountain. There is always one more track to follow, one more mirage to explore." Rosita Forbes
"Forbes did, in fact, break new ground for women…She was an irrepressible and independent traveler who took risky and difficult trips, braved the hostility of the colonial officials and bureaucrats of the British empire, and invaded the male sphere of exploration, using charm, chutzpah–and her extensive network of establishment connections–to get where she wanted to go. (From the Sahara to Samarkand: Selected Travel Writings of Rosita Forbes, 1919-1937)" Margaret Bald
"We rode through a three-thousand-year-old country, saw the ruined capital of the Queen of Sheba and the underground red-rock city of Lalibela, fraternized with a tribe of leaden-skinned troglogytes living among the mountains, scrapped with brigands, outwitted crocodiles, and eventually emerged battered and in rags with a book of adventures and 1,000 feet of film." Rosita Forbes
"The curly red lines across the African deserts had the fascination of a magnet, and I hoped fervently that the pioneers who were writing their names over the blank spaces, would leave just one small desert for me." Rosita Forbes
"The urge to travel feels magnetic. Two of my favorite words are linked: departure time. And travel whets the emotions, turns upside down the memory bank, and the golden coins scatter." Frances Mayes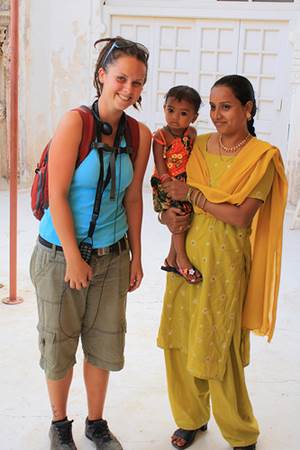 "India — a land where the last thing one needs to bother with is looking good. In India — at least in the circles I moved in — it's natural to look beautiful by the smile in your heart and the way you move through the world." Erin Reese
"India will reveal to you the places in your heart that must be purified." – Erin Reese
"I've met the most interesting people while flying or on a boat. These methods of travel seem to attract the kind of people I want to be with." Hedy Lamarr
"There are three trips you take to India: the one you think you're going to have — that you plan for; the one you actually have; and the one you live through once you go back home." Erin Reese
"Travel empties out everything you've into the box called your life, all the things you accumulate to tell you who you are." Claire Fontaine
"It's daunting to find the language so foreign, so distant, but also so thrilling. One is absolved of responsibility when the language is incomprehensible." Frances Mayes
"Traveling is like flirting with life. It's like saying, 'I would stay and love you, but I have to go; this is my station." Lisa. St. Aubin de Teran
"You can't out-travel sadness. I travel not to get away from my troubles but to see how they look in front of famous buildings." Elizabeth McCracken
*****
Photo credits:
Woman with Globe: martinak15 via Flickr
Woman Looking at street signages: Jose Manuel Rios Valiente via Flickr
Woman Hiker: David Goehring via Flickr
Woman Splashing Water: Kara Harms via Flickr
Woman in Train Station: Fabrizio Morroia via Flickr
Navajo Girl: Wolfgang Staudt via Flickr
Traveler with Local Woman: Department of Foreign Affairs and Trade via Flickr
Woman in Brunswick: New Brunswick Tourism via Flickr
Tourist With Indian Locals:Â Benjamin Vander Steen via Flickr