By Taylor Oddino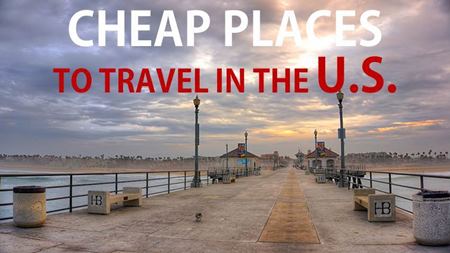 We all have travel dreams. Some dream of the glowing lights of Paris, and others dream of the sound of waves on a sandy beach. Unfortunately, there's one big detail that's stopping us from jumping on a plane and going on our dream vacations: money! The lack of funds can make traveling pretty tough. But if you hunt for deals and inexpensive attractions and amenities, then you can still create a wonderful vacation on a tight budget. Take a look at these cheap places to travel in the U.S. for some inspiration on traveling cheap.
California
Who doesn't dream of sun, surf, and sand? Luckily, there are some relatively inexpensive beach vacations that are available in the U.S. California beaches have the reputation of being gorgeous, but they are often pricey when it comes to planning a vacation. Avoid the resorts at luxury beaches like Laguna Beach or Newport Beach. Instead, opt for beaches like Huntington Beach, also known as "Surf City, USA." Here you can check out the International Surfing Museum and watch a classic surfing movie. Or you can stroll along the famous Huntington Beach Pier, all 1,850 feet of it!
With inexpensive beach vacations, it's all about finding a small bungalow or inn to stay at. An even more inexpensive California option is Crystal Cove State Park. Located at Laguna Beach, this utterly beautiful haven offers campgrounds and RV spots overlooking the Pacific Ocean (at a fraction of the price of any hotel!). Available activities include swimming, bodysurfing, surfing, exploring tide pools, hiking in the woodland and horseback riding.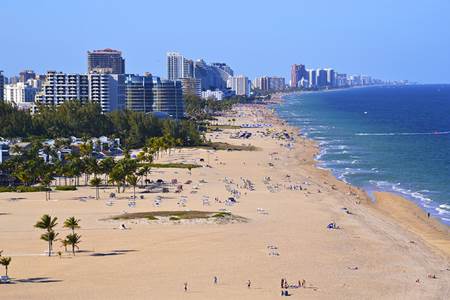 Florida
Forget the pricey southern Florida beaches like Miami Beach. The Florida Panhandle offers lovely beaches that are generally a lot less expensive than the southern beaches. Panama City Beach is a great vacation spot that offers snorkeling, diving, fishing, hiking on Gayle's Trails and kayaking at St. Andrews State Park. Just like with the California beaches, avoid the pricey beachfront hotels and check out the plethora of fun motels and camping sites.
Another Florida option is Fort Lauderdale. Fort Lauderdale is swamped with tourists during the winter months, but during the warmer months you can find some great hotel deals. If you can put up with summer rain (and the possibility of a tropical storm or hurricane), then Fort Lauderdale is the summer is perfect for you! This city is a hotspot for departing cruise ships, so there are many cheap accommodations for people just passing through. Try to snag one of these inexpensive motels off the shoreline and your bank account will thank you! Be sure to check out the Fort Lauderdale Swap Shop, a huge flea market that doubles as the world's largest drive-in movie theater. Or you could tour the Swimming Hall of Fame where Michael Phelps set a record. Another option is renting a canoe and spending the day feeling like an explorer at Hugh Taylor Birch State Park.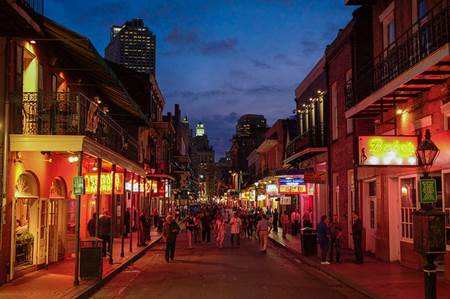 New Orleans
New Orleans is a big city, which often means expensive, but it is a one-of-a-kind city that's worth a visit. Plus there are ways to plan an inexpensive vacation in this spicy southern city. Just walking around on streets like Bourbon Street will give you plenty of entertainment, plus free live music! Good, inexpensive food is abundant in New Orleans, from freshly powdered beignets to crawfish. Farmers Markets, parks and stunning architecture are all activities that are inexpensive and memorable. You can visit the French Quarter, the Garden District and various Catholic churches, such as St. Louis Cathedral (originally built in 1789), to see various architectural feats. If you're in the mood for something spooky, there are plenty of cemeteries for you to wander for free. St. Roch Cemetery #1 is a must if you want something creepy, and don't forget to stop by the resting place of voodoo queen Marie Laveau at St. Louis Cemetery #1. There are dozens of small inns that you can stay at that might not be 5-star hotels, but will suit you just fine (but do be sure to research and make sure your cheap hotel is in a safe part of town).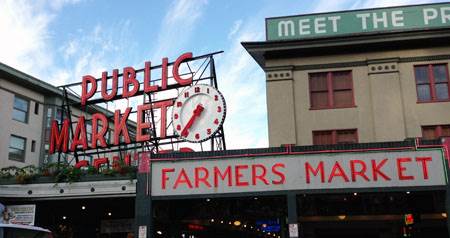 Seattle
Airfare to Seattle is generally inexpensive. A getaway to this city tucked away in the Pacific Northwest is cheap, yet rich in cheap things to do. Swing by the first Nordstrom's that opened in 1901, or the first Starbucks shop. You can take a picture with the bizarre stone troll that is underneath the George Washington Memorial Bridge. Pike Place Market is sure to keep you entertained with colorful displays of flowers, jewelry and, of course, fish. Ivar's Seafood on the waterfront is relatively cheap and if you have extra fries, you can spend some time tossing them up in the air and watching the seagulls snatch them up. Roam Seattle's Chinatown, Olympic Sculpture Park and the Seattle Center (site of the 1962 World's Fair)–all for free. Beyond the metropolitan area there is an abundance of outdoor activities, including tons of breathtaking hikes. Available hikes include the Discovery Park Loop and Wildside Trail.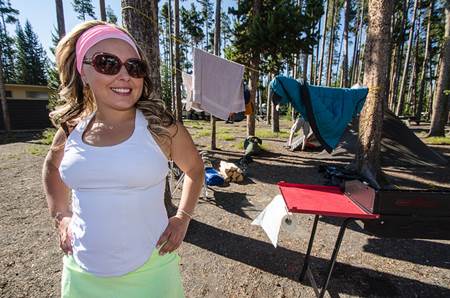 State and National Parks
State and national parks offer refreshing, cheap vacations with gorgeous scenery. All you need is a tent and desire for adventure! From Yellowstone, to the Grand Canyon, to the Olympic National Park in the Pacific Northwest, state and national parks provide unbeatable settings for cheap vacations. Each park is different, but usually there are several options for lodging, including campsites, RV sites, cabin rentals and lodges. What's the best part? Almost all the attractions are free! Activities include hiking, wolf watching, bird watching, fishing and geyser gazing.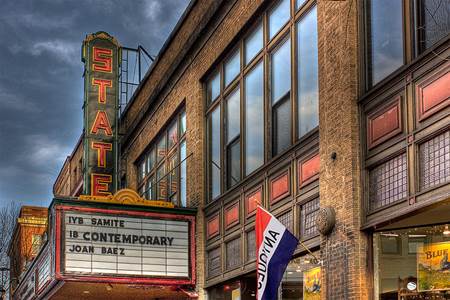 College Towns
Vacation secret: college towns are great for getaways! College towns are usually brimming with cultural hotspots and interesting people. In general, many college towns can be reached by flying into a big city airport then taking a bus or driving an hour or two (like Ann Arbor, home to the University of Michigan). College towns cater to college kids, aka kids without a lot of money. So there are plenty of relatively cheap activities. Free concerts, cheap restaurants and bars, inexpensive hotels, dance clubs, and hiking trails are all typical surroundings for a university. Take College Station, Texas, for example, home to Texas A&M University. College Station has a movie theater where tickets are around $5 (and that's without the student discount)! In addition, many college towns have breweries and wineries to cater to the college students. Wine and beer tasting are typical activities in college towns. Most universities strive to make their campuses and the surrounding areas beautiful. Many of the towns are rich in history as well and often have free on-campus events. Options include the University of Virginia in Charlottesville, Virginia, University of Colorado Boulder in Boulder and Cornell in Ithaca, New York.
*****
Photo credits:
Huntington Beach Pier: Jeff Turner via Flickr
Crystal Cove State Park: Rick Samuelson via Flickr
Fort Lauderdale: Daniel Dudek-Corrigan via Flickr
Bourbon Street: Lars Plougmann via Flickr
Pike Place Market: WanderTours
Yellowstone Camping: m01229 via Flickr
Ithaca Theater: vadikunc via Flickr