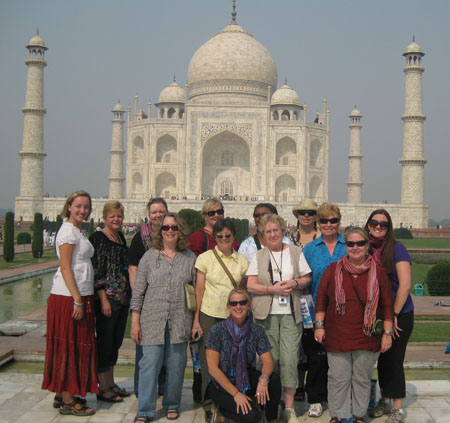 India's enthralling culture is manifested in its fascinating visual and performing arts. Take a moment during your travels to appreciate India's amazing arts scene and you won't regret it! Below are a few key facets to the arts in India.
More About India: Top Festivals | Seeking Wellness in India | Solo Travel Tips for India
Film and Bollywood
India churns out the largest number of films worldwide each year and sells more movie tickets than any other country. Legendary Bollywood, whose home is Mumbai, produces a large slice of the local film industry. It is said that an astounding one billion or more of India's population go to the cinema every three months. Now that I understand the culture better, it no longer surprises me that Indians love Hindu films with the unlikely outbursts of singing, dancing and shimmying that's peppered with simple dialogue. Who wouldn't love to tuck away into a dark movie theater for less than a dollar after a day of honking horns, blowing dust, intense traffic and the constant reminder of poverty that fills the country? If you attend a movie in a tiered theater, sit in the most expensive seats and try to sit next to other women or a couple.
Music
Music plays a prominent role in the lives of all Indians. Whether it's pop music extracted from Bollywood flicks or classical ragas, there's no shortage of ear candy coming from cars, buses, trucks, restaurants, retail shops and even mobile phones. Classical music has a wide-reaching audience as well. Generally played on a sitar (a stringed instrument made famous in the West by Ravi Shankar) and table (drum), this ancient art form may have a singer accompanying the instruments. Restaurants may provide a free evening of entertainment featuring classical musicians.
Painting
With the tremendous visual stimulation that India provides, various distinct styles of painting have developed through the years. The art was originally influenced by religion and by the rich who funded the arts, namely those of the Raj and Mughal eras.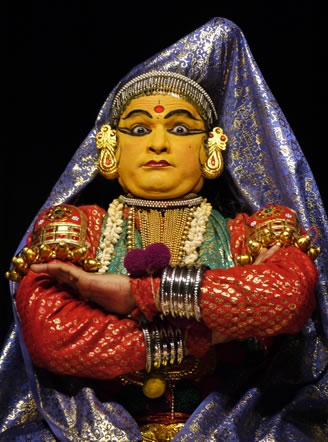 Dance
Indians love dancing. The shimmying, shaking shoulders of India's best actors are infectious. Aside from Bollywood-inspired dance, traditional and folk styles are also prevalent. Many emerged as part of religious ceremonies and are now performed as entertainment or as part of rituals such as festivals or weddings.
Architecture
You could easily spend a year in India visiting great architectural marvels. While the Taj Mahal stands out as the finest example in the country, arguably in the world, the country is filled with buildings and structures worth a visit. Religious architecture dominates every village and city and includes temples, statues, mosques, mausoleums and stupas, often incorporating detailed sculptures. Many are UNESCO World Heritage Sites, such as the ancient temple of Hampi and the erotically sculpted temple in Khajuraho. There are also many magnificent palaces and forts, symbols of wealth and protecting that wealth, mostly concentrated in the Mughal-influenced region of Rajasthan.