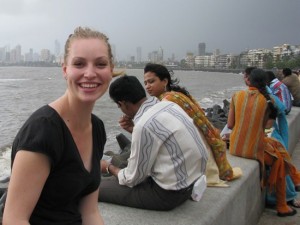 It's really not all that difficult to stay healthy while traveling through India. Taking a few precautions can make all the difference.
More About Safety and Wellness in India: Safety Tips in India | Seeking Wellness in India | Transportation Tips for India
1. Get evacuation insurance. Anytime you travel to a developing country where you are unsure about the quality of healthcare, you'll want evacuation insurance. While the healthcare in India's major cities is certainly up to Western standards, if you get into an accident or become seriously ill, you'll want the peace of mind of knowing that you can get to Bangkok or home without breaking the bank. Getting evacuated, even from a well-populated area, can cost upwards of $60,000. Convinced?
2. Carry medicine and prescriptions for anything you have a predisposition to. While over the counter medication can be purchased relatively easily, don't let your adventure be ruined because you weren't prepared. Keep medication in it's original packaging so as not to raise suspicion with airport security and carry extra prescriptions in the unfortunate event that you loose your meds along the way.
3. Bring your eyeglass prescription and extra saline solution. If you wear glasses, don't forget to pack your prescription in case your glasses get lost or broken. These can easily be replaced. And, if you wear contacts, bring extra saline solution and consider wearing glasses. India is dusty! You'll find it will be quite helpful if you don't have to wear your contacts all the time.
4. Get vaccinated. There are no vaccines that are "required" prior to your entry into India. However, depending on where you'll be, you may consider numerous vaccinations. DPT and hepatitis are (in my humble opinion) a must. Please consult a doctor before making a final decision, but these are other some other vaccines you might want to consider: polio, typhoid, Japanese B Encephalitis, meningitis, rabies, chicken pox, tuberculosis and cholera.
5. Consider malaria prophylaxes. Truth be told, I have not taken malaria tablets since my first world trip in '92. But that doesn't mean you shouldn't! I wear Buzz Off Clothing from ExOfficio and, in India, I use a little plug in device that repels mosquitoes in my hotel room. Having said that, there are some areas and some times of the year where malaria can be rampant. Check with a doctor and take a look at website for the Centers for Disease Control to determin how at risk you might be.
6. Purify your water. One of the most common ailments for travelers to India is Delhi Belly. That annoying diarrhea that comes from having consumed water or food that's contaminated. Avoid ice in your drinks and smoothies. Brush your teeth with purified water. And no singing in the shower – don't let water droplets in which could potentially cause you to get sick.
7. Ensure that all food is thoroughly cooked. Sorry, no fresh salads unless it's at a high end hotel (which should be using purified water to wash fruits and vegetables). Meats and veggies should be cooked at a high enough temperature so as to kill off any potentially harmful microbes.
8. For ladies only. Pad and tampons are available in major cities but you'll have difficulty finding them if you're even slightly off the beaten path. Bring enough for your trip or, better yet, bring your own DivaCup. You'll be eco-friendly, save money and won't have to stress about shopping for your feminine products.
Related links:
Women-only Tours to India
5 Tips on What to Wear in India
5 Tips for Enjoying Delhi
10 Tips for Trip Planning
10 tips for Eco-Friendly Travel