By Beth Green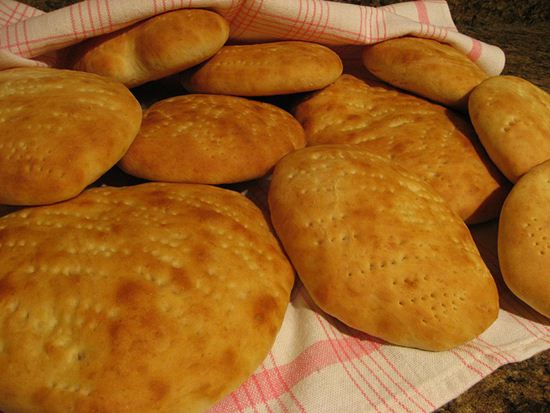 In this land of rice and noodles, sometimes I crave a sandwich.
At birthdays, a big, chocolaty homemade cake.
On weekday mornings, a quick slice of toast.
For a snack, a bagel or muffin.
Alas, in China, woks and steamers take the place of the West's ubiquitous kitchen oven, and I might go weeks without eating baked goods. Bakeries are popular here, but almost all the products within are sweet. Even the supposed sandwich bread is ultra-sugary. It's Oreo-sweet. Great for a quick fix for that sweet tooth, but it rarely satisfies my Western urges.
I thought a love of baked bread was foreign to the Chinese palate, until, that is, Dan and I visited Kaili.
One of Guizhou province's main cities, Kaili is the jumping-off point to go to the southwest minority villages. Killing time one morning between the villages and our train back to our base in Zunyi, Dan and I decided to go to the local museum, just about the town's only attraction according to our guide book.
What we found, however, far overshadowed whatever we later saw at the museum.
We caught a taxi to the plaza in front of the museum and decided to look for some breakfast. Nothing makes my eyes glaze over faster than an empty stomach, I reasoned. We took a walk down a promising-looking strip mall corridor only to find fabric and stationery stores.
Yet, I could smell something sweet.
We rounded a corner and noticed brown flanks of meat hanging up in deserted restaurant windows.
"Roast duck," Dan exclaimed, his eyes ablaze.
"Dog," I replied, and pointed to the crispy animals' rat-like tails.
"Not for breakfast," he said.
"Not today," I agreed.
The sweet smell lingered. I decided it probably wasn't dog.
We walked further down the street, counting five or six dog restaurants, all empty. Dog must taste better in the afternoon, I concluded.
We passed a tobacconist and an apartment building.
The smell was stronger.
A group of people clogged the sidewalk in front of us.
Wary of locals mock-fighting over prices, we stepped far to the side. Then, I saw a woman pull up in a taxi and join the group. A little girl dismounted a pink bike two sizes too big for her and stood behind the last woman.
It wasn't a fight, it was a line.
We walked closer, watching incredulously as more and more people joined this line, which was now snaking all the way across the broad sidewalk and curving to the left. A man at the front of the line turned, victoriously clutching a thin plastic sack full of round, succulent buns.
The front of the bun bakery was plastered with paper certificates that looked like awards. A big hand-written sign proclaimed the product and the price in characters I was excited to find I could read: Buns, 4 for 1 yuan.
Inside the shop, four sweaty yellow-clad people made sheets and sheets of buns, and one man stood selling the buns through a walk-up hole in the window.
We wandered to the end of the line and stood there expectantly.
But we were very hungry, the line moved slowly, the museum was now open, and we had a train to catch that afternoon.
So, we went next door and ate some dumplings at a tiny, almost empty restaurant. All of their erstwhile customers, we figured, were drawn in by the siren smells of the bun shop.
While we ate the surprisingly good steamed jiao zi dumplings and xiao long bao, we watched the bun line.
Some elderly women conversed quietly while they fanned themselves. A few young women opened umbrellas to protect themselves from the sun while they waited. A young man was nearly at the window when he gave up with a cry and walked off. Most surprisingly, no-one cut in line. There was no shoving, no pushing. As if convinced by their nostrils to wait in an orderly fashion, they would have been poster-children for the Beijing Olympics.
"Dan," I said. "I want some of these buns. They must be so good."
"Beth," he rejoined in the same serious tone. "I was hoping you'd say that."
So, we too joined the throng waiting for what we now call "Kaili Crack Buns." They're like drugs, we reasoned, if people crave them so much.
We waited about a half hour, outlasting a lot of people. Sometimes the shop would seem to run out of buns and the whole line would strain forward to count just how many were left.
It was amazing how many buns people were buying. One little girl had two big sacks full. An old man had to call his grandson to carry his bags, there were so many.
Finally, we reached the front of the line. There were exactly eight buns left in this batch. Perfect.
We bought tiny boxes of milk and sat down in front of a supermarket.
The bread smelled like honey and childhood.
They were soft like my teddy bear when I was eight.
We were transported to the lands of our births.
How on earth did Western buns get to Kaili?
I have no idea, but I'm glad they did.
*****
Beth Green is a writer and English teacher living in southeast Asia. She grew up on a sailboat and, though now a landlubber, still enjoys a peripatetic life. She writes articles and suspense about travel and expatriate living.  Read more from Beth in her website Beth Green and follow her on Twitter: @Bethverde.
*****
Photo credits:
Tea Buns: Mrs. Gemstone
Downtown Kaili Guizhou: Quentin Scouflaire
Queuing for Food: Alpha
Xiao Long Bao: Charles Haynes
Hamburger Buns: jeffreyw