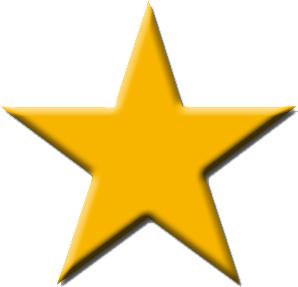 Food & Drink Category Winner in the 2012 WanderWomen Write Travel Writing Contest!

By Bonnie Etherington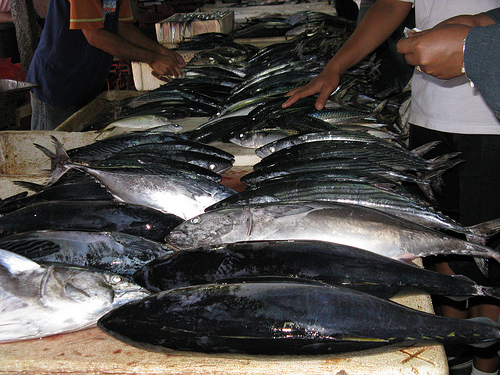 A boy leans in a doorway. He is shirtless and methodically lights and throws small homemade fireworks down the alley as we walk past. They bounce off the too-close walls and harmlessly smoke and fizzle in puddles of water and waste. Under the blue and orange tarp ceiling of this place the smoke smell is trapped with all the other smells (fruit skins, ginger root, warm meat in the sun). The stench seeps into our clothes, wiggles under our skin. Hours later I will wash and the smell will rise off my body, phantom-like, to remind me.
We are here to buy fish, my father and I. This pasar in Sentani, West Papua, is separated from the rest of the town by its own definition of color. In stalls and on mats made of black plastic bags are old women and men selling piles of purple shallots topped by a head of garlic, a rainbow of chilies, the smooth green bulbs of Asian eggplant, wrinkled tomatoes, peanuts, whole sacks of turmeric and lentils, all sizes of dried fish. Rice noodles, cinnamon sticks, green mangoes, lemon grass and dusty brown onions. There are laxatives and medicines for urinary problems arranged in rows on the same mats as the hairy red rambutan, as the mandarins and the heat-stunted carrots.
We pass languid men, transmigrants from Java, squatting in the alleys, spitting blood-red betel nut juice in patterns on the walls. The area where the meat is sold is calmer, more palpable and believable than the surrounding maze of color. Solid women in headscarves and stained t-shirts chop chicken parts in rhythm, brushing away the flies as blood runs down the uncovered tiled tables to collect in pools at their feet.
KFC came to this town recently, and so did bird flu. Bird flu means fewer chickens to sell and KFC brought the mysterious burnings of every single local fried chicken stand within an hour's driving distance. This does not seem to bother the women chopping their chickens. To them, there will always be this pasar and the flies and their sharp knives.
Then there are the fish. "You buy?" says a man, gently laying out the silver body of a tinggiri, the local favorite. It is over a meter long. He speaks to us in Bahasa: "I fished all day, just got this one and some little good for nothing sun fish."
Some fishermen have been poisoning the water with cyanide and throwing dynamite in the coral. There are less and less fish to catch. Next to him is a table of squid and three snapper with clouded eyes. They have been gaffed and the red open wounds of their stomachs drip clear fluid. Another man explains to my father the best way to eat tiny dried fish, the kind we used to call whitebait (in another world, another land). There are other men with other tinggiri nearby. When they see my father start to look at the first man's fish, they come over to him, pull on his t-shirt.
"Look mister, we have fish too. Better than this tinggiri. Fresher. Bigger. Cheaper."
Some pick up their fish and bring them over to him, poking its head in his face.
"Look, clear eyes. You know it's fresh."
Last weekend my father, my mother, my siblings and I went out on the boats ourselves. We boarded the red and yellow striped motorized outrigger canoe at Depapre, a small fishing village and a starting point for discovering more of the northeastern coast of Papua. We had to report at the local police station first, so that they knew where the foreigners were headed.
In the late morning, many of the fishermen were returning to the dock in canoe after brightly painted canoe, and, for some extra rupiah, we didn't have any trouble finding someone who was happy to go out again with us in tow. While we waited to board, wheelbarrows loaded up with fresh-caught Spanish mackerel and groper were taken away. Fishermen who were finished for the day queued in front of a small store for Fanta, noodles, and a flame for their cigarettes courtesy of a single lighter hanging from the store's ceiling.
Twenty minutes later, the red-brown cliffs of Tanah Merah (literally, "The Red Land") rose up to our right. To our left was nothing but the deep blue of the Pacific and a few floating shacks where fishermen sometimes spend the night. The canoe operator's son crouched in the center of the canoe and diligently bailed out the small amount of water that seeped in through the salt-worn boards with an empty ice-cream container.
We perched with our bags on the sides of the canoe and trailed our hands through the lukewarm waves, occasionally catching glimpses of the coral reef beneath us. Soon we arrived at one of the many small beaches that dot this coastline. Once we disembarked, the canoe left, with the fisherman's promise that he would return for us at four in the afternoon. And then it was just us, an empty stretch of sand, and the rustle of coconut tree fronds in the breeze.
We donned our snorkels and masks and headed into the waves. Immediately visible amongst submerged logs and outcrops of coral were numerous fish and other sea life. Blue starfish in particular dotted the ocean floor, and the orange and white stripes of clown fish seemed almost fictional in their brightness. There were tunnels in the reef here and there, and the head of a moray eel leered out of one entrance. Sea turtles had been sighted in this area recently but we weren't so lucky on this day. Deeper out to sea, fishermen's dynamite had left its mark on the coral reefs, but here we could forget that for a little while.
Worn out from our snorkeling, we took a break on one of the raised wooden platforms built on the beach for visitors. It had a tin roof in case of a freak rainstorm, and a basic, but clean, long-drop also happened to be provided on this particular beach. We strung our fluorescent hammocks in between the trees and spent our last few hours there reading books to the sound of the nearby waves, and the occasional rainbow lorikeet's cry.
At four o'clock (or near enough– "rubber time" is a common approach to punctuality throughout Indonesia, and it is easy to slip into this mindset ourselves), the fisherman returned in his perahu. His son played with a string of small silver fish with buttery bellies. We boarded, and the canoe slowly drifted out on the tide, its motor only starting when it was far enough out from the shoreline.
Halfway back to Depapre, and suddenly the canoe was surrounded by a pod of dolphins. For five minutes they escorted us, and then were suddenly gone. Even the fisherman and his son were surprised and delighted by this sighting.
"It's a good day when you see those," the boy said. "Sometimes you get to see a group of fifty or more, but that is rare."
In the bottom of the boat lay the bodies of their tinggiri of the day, blood mixing in the water. The fisherman's son had forgotten his ice-cream container to bail this time, and asked us if we had something similar he could use. All we had was an empty ANZAC biscuit tin, but that did the trick.
We arrived home with salt crystals sticking our hair to our faces, threw our sandy bathing suits in the laundry and smelled like the sea for days. Now, at the pasar, we examine the fish for sale, feeling as though we have followed the fish from ocean to table. The sellers haven't had many customers today, or at least not many ones who end up buying.
A child, the daughter of one of the stall owners, squats in a gutter and pokes at a stray eyeball with a stick. Everyone's hands wave in rhythm, batting flies away. At first I think all the fish look the same, but we are urged to look at them closer, examine them and choose to buy from the fisherman who presents us with the most perfect specimen. Scales coat the hands of the fisherman like silver leaf and glitter. One wipes his brow and the scales cling to his hair. Finally we come to a decision.
"We'll take that one," my father says, pointing at the first one we looked at. The fisherman responsible for catching it nods in approval and the others smile, click their tongues against their teeth, and go back to their fish and look out for the next customer.
"Come back next week, yes?" says one. "I'll have a great catch next week." His whole body nods with his head, as if this can make his words come true.
On the way home, the tinggiri lies on the back seat of our car, swathed in black bags that the juices leak through. We'll eat it tonight, smothered in curry sauce, and it will remind us of the voices of the fishermen going out into the sea day after day, bailing out their wooden boats with broken plastic, always waiting for the next bite and the next customer.
*****
Photo credits:
Indonesian Market Fresh Fish: Max Grabert
Indonesian Market Stall: Lisa Cyr
Fish Vendors: mattjlc
Fisherman's Son on Boat: Indo_girl2010
Leaping Dolphins: Dominic Alves
Fish Curry: Alpha