We've arrived at our next delicious destination: Mexico. It's a country known for its spicy and flavourful dishes – and together, we are going to enjoy exploring its culinary delights. Mexican food combines spices and simple ingredients to create dishes that are truly mouthwatering and sweat-inducing.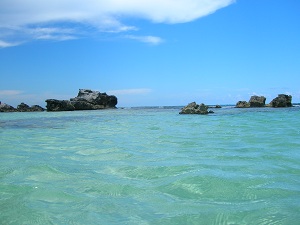 Much of Mexico's cuisine has remained similar to what it was before the Spanish conquistadors came and invaded Mexico in the 1500s. The Spanish introduced rice, from North Africa, and many different spices and preparation methods. Regions throughout Mexico have different levels of Spanish influence, as well as a variety of ethnicities – this results in very distinct regional differences in food.
So what are these differences? They're vast – and mostly depend on the group of people inhabiting a certain area as well as the environment. Mexican food is always fresh – fruit and veggies are harvested when ripe and eaten right away, and seafood is always right off the boat. Coastal areas of Mexico are famous for their seafood: shark, clams, octopus, and shrimp – just to name a few. Northern Mexico has a lot of beef-based dishes, including dried and salted beef. Check out this recipe for Taco al Carbon, a popular meal in Northern Mexico. Refried beans, pinto beans, tortillas (corn and wheat), Spanish rice, and salsa are popular throughout the country, and at least one of those are included in almost all meals. Stop by the Food Reference website for more detailed information.
Here's a quick list of common Mexican ingredients: chilies, beans, corn (often as corn flour, cornmeal, and tortilla chips), tomatoes, cocoa, vanilla, cilantro, lime, avocados, and chili powder.
And, to get us warmed up for this week's recipe (come back on Wednesday!), here's a quick recipe for Mexican Margaritas.
Lime Margarita
Serves 1
Salt
Lime wedge
1 1/2 ounces lime juice
2 1/2 ounces white tequila
1 ounce Cointreau
Rim glass with salt. Mix lime juice, tequila, and Cointreau, pour into glass filled half way with ice cubes (alternatively, blend with ice cubes). Garnish with lime wedge.
Be sure to stop by on Wednesday for an authentic Mexican dish! Do you have any favourite Mexican recipes? Let me know!