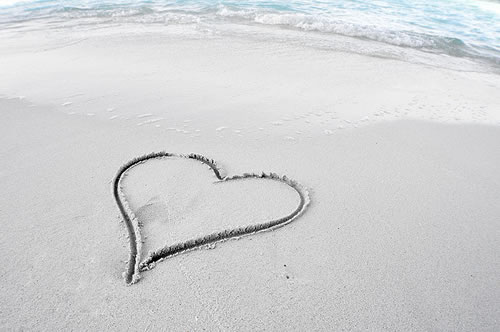 I travel A LOT. And until nearly two years ago when Jon was working more than full time as the CTO of a technology company based in California, he was working A LOT. Like 60 hours a week (more when he was with Amazon prior to that CTO gig). Now he consults and mentors on a part time basis, mostly in Seattle. And this means he has more time and flexibility to travel with me(!), of course.
This relatively new flexibility in his schedule means that just in the last two years we've been able to travel to:
Bali
Bangkok
Bhutan (for one month)
Kauai (twice)
Washington, D.C.
and, most recently, Cabo San Lucas
All of these trips have been special for me because I got to travel with my best friend. But our trip to Cabo San Lucas was particularly special because we treated this as a pre-Valentine's Day getaway and made an extra effort to build in some romantic activities into the trip. This included spending less time online.
So, what were some highlights from our trip?
Location Location Location
We stayed at the Casa Dorada. The hotel is located on the Bay of San Lucas very close to downtown Cabo and the marina–with plenty of shops and restaurants nearby. However, it was far enough away that we didn't feel like we were right on top of everyone and everything.
Because we were looking for a romantic getaway, I was a little concerned there would be a lot of kids running around. NOT that there's anything wrong with kids, it's just that we wanted peace and quiet. Despite spying a Kidz' Casa play area, we saw very few children at the hotel and pool and those we did see were at least 10-years-old.
The hot tub, located in the rather large pool area, was a great place to relax, which we did most every night under a full or nearly-full moon. And while we didn't always have it completely to ourselves, others in the tub were respectful of it being quiet time. 🙂
Our suite was huge and complete with a full kitchen as well as a deck that overlooked the pool and the beach. Two bathrooms gave us plenty of room to spread out and a separate living room meant that I could wake up early and get a little work done on my laptop while Jon slept.
Dinner on the Beach
Probably the most romantic dinner I've ever had was at 12 Tribes Restaurant, located right on the beach at the hotel. The restaurant itself was romantic enough, the food fantastic and plentiful. But the best part was that we enjoyed our dinner on the beach. Yup. A full white table setup, outdoor lighting and a firepit that we hovered over between courses (more for the romance than for the warmth).
Our waiter, Edson, did an excellent job of attending to every detail of our meal, shuttling back and forth between the restaurant inside (no doubt waiting on others there) and serving us drinks and food outside.
Dinner at Bar Esquina
Maybe not as romantic as our meal on the beach but definitely hipper was dinner at Bar Esquina. This new-ish restaurant in Cabo is currently all the rage and should not be missed. The atmosphere is as chic (if not more so) than any restaurant in Seattle, the service fantastic and food high quality and unique with its blend of Mediterranean and Mexican cuisines.
Located directly across the street from the Casa Dorada, we saw night after night how packed this restaurant was with tourists and locals, both families, groups and couples. It's a bit spendy but worth every peso.
Whale Watching
It's been more than 15 years since I last went whale watching and that was in Alaska. I forgot how much fun this is–and even more so in warm weather!
We went with Cabo Expeditions which offers a variety of whale watching options. We took their zodiac trip that brought us out for a few hours in the morning/early afternoon. Our guides were experts in finding breaching whales so we had plenty of opportunities for great photos. What. A. Thrill. I'd go back out in a heartbeat to experience this again.
Maybe equally as fun as actually spotting the whales was just sitting behind Jon on the boat as the zodiac quickly skimmed the water. For me it was like riding a motorcycle (except without a helmet). I love that feeling of wind in my face and the freedom of flying along with just a tiny sense of danger.
Staying Fit
Always an important part of my travels, I walked out of our hotel room for my morning run and felt a pang of guilt as Jon sat on the balcony sipping a coffee before he was going to go to the gym. I almost turned back to enjoy a coffee with him but, instead, kept going.
When we were both back in the room I mentioned to Jon my feeling of guilt and he said, "I'm glad you didn't return. You needed your run."
He's right. One thing that has really worked for us over the past couple of years is our new-found discovery of working out. We both weight-train using P90X as the basis for our workouts and we each have our own cardio routine (I run, Jon spins on a stationary bike).
Suffice it to say that part of keeping our relationship healthy is that WE stay healthy. Even if that means we have to spend some time apart to do so. Even though it would have been lovely (and relaxing) to sit and just hang out with Jon in the mornings on that big balcony, I know we both felt better about ourselves and each other because we were keeping fit each day.
*****
It had been maybe 10 years since we were last in Mexico but we felt so welcomed by the people of Cabo (the hotel staff, the waitstaff at all the restaurants, shopkeepers, our guides on our whale watching trip) that before we even left, we talked about making this a regular place to visit. We never got the sense they were just being nice because they worked in the service industry. That's a hard thing to fake. They genuinely wanted us there and wanted to connect.
Yup. We'll be back. But hopefully we won't wait until next Valentine's Day!
Be Bold,
Beth
Want to stay up-to-date on all things Wanderlust? Follow me on Facebook, Twitter or RSS/email.
Photo credit:
Heart on Beach by Nattu