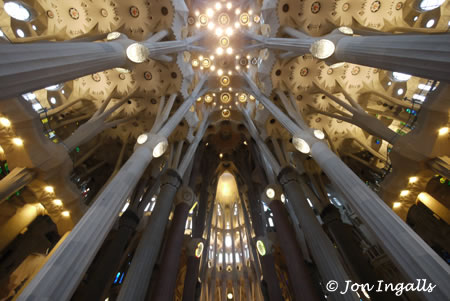 You see Sagrada Familia from the outside and it looks moderately impressive. It's when you step inside and crane your neck upward that your jaw drops. The absolute immensity of this building is beyond the scope of any normal human being and it's understandable why it has been 140 years in the making (it's not expect to be completed until 2030).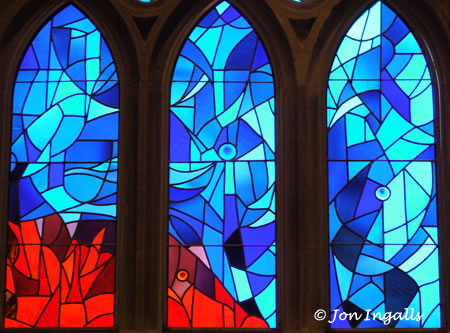 Stained glass windows adorn the church from bottom to top. Many of them are still incomplete, with clear glass in place for the time being.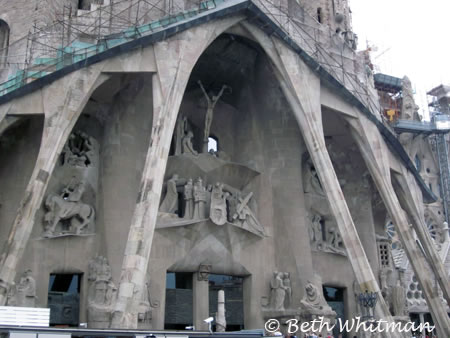 The exterior has as much detail as the interior (but scaffolding prevents it from being completely picturesque).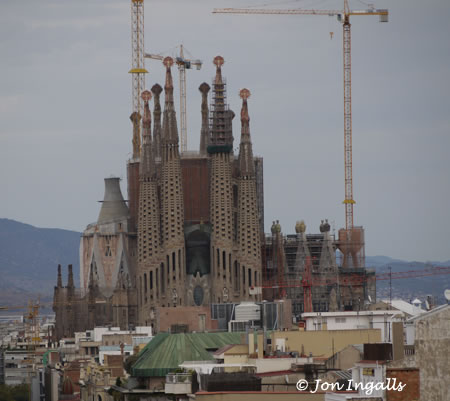 From the rooftop of La Pedrera, you can see the cranes that surround Sagrada Familia.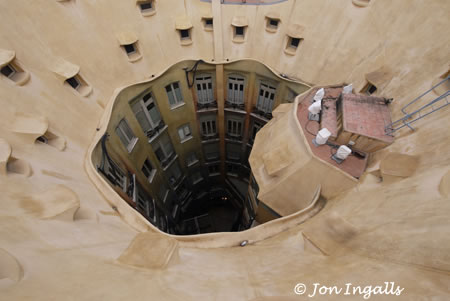 And while not quite the grand masterpiece as Sagrada Familia, La Pedrera is well worth a visit. This was built as an apartment building (it still houses some offices on the lower floors) and is considered one of the most imaginative (if not weird) living spaces ever built.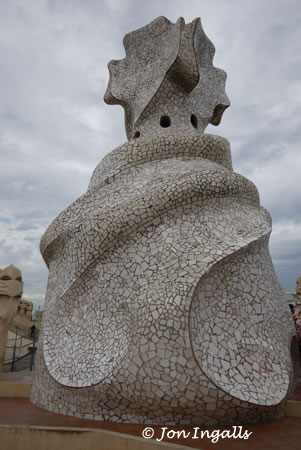 I get the circular nature of the complex and the lack of right angles, but the chimneys, like this one? Hmmm. Not so sure I like 'em.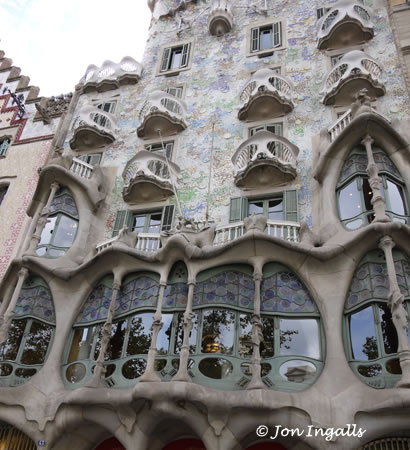 Nearly across the street from La Pedrera is Casa Batllo. Though we didn't get to tour this (it was closed for the day for some reason unbeknownst to the employee working the crowd) I loved the exterior far more than La Pedrera. Forged iron, tilework and all those curves!? Fantastic.
If you're interested in more of Gaudi, see Globotreks' Must See Gaudi Buildings post. I wish I had come across this prior to my trip – I would have definitely taken in more of them.
*****
I'm working with the hotel booking site, Trivago, as they are current sponsors of Wanderlust and Lipstick. While they didn't host my stay in Barcelona, I did book a couple of nights through them. I found an excellent deal in Barcelona at the Hotel Actual. Seriously, I'd recommend this to my closest friend – it's a great one – and for the dates I booked was less than $150/night.
Travel Well,
Beth
Related links:
Vegetarians: When All Else Fails in Spain, Eat Gelato
Viva Barcelona!