Newsletter
Stay updated on all-things Wanderlust and Lipstick – including contests, product recommendations, travel tips, book sales and
new tour announcements.
(9,800+ subscribers couldn't be wrong!)
Sent the first Wednesday of the month, archived editions at bottom of page.
Read the most recent Wanderlust and Lipstick newsletter here!
June, 2015
Happy Summer, Wanderluster!
I know summer is here because watermelon (my very favorite food) is in abundance. This and
sunshine make me very happy! Hopefully you've got some fun summertime plans?
I do! I'm in the thick of our culinary tours. I've just finished up New Orleans, am in the middle of Santa Fe and Seattle is coming up at the end of the month. If you're interested in joining us for our 2016 culinary tours, let me know now so I can put you on our waiting list as these usually fill up quickly.
Next week I'll be heading off to London for some stories (and video) for the Expedia Viewfinder blog. Then it's home for awhile to enjoy a Seattle summer (and more watermelon!).
In tour news… There are only 3 spots left on our inaugural co-ed Tanzania safari. Interested? Register today or you'll miss out.
Don't forget to stay updated on my whereabouts and experiences by friending me on Facebook and Liking our WaL and WanderTours Facebook pages.
__________________________________________________
***WanderTours***
__________________________________________________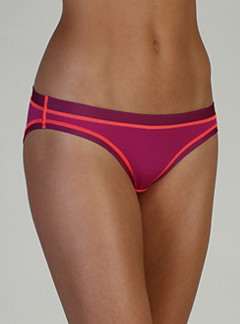 ***May Giveaway Winner***
Congratulations to Kelly K. from Jasper, Alabama. She's a new subscriber to the Wanderlust and Lipstick Newsletter and won three pairs of  Give-N-Go Sport Mesh Underwear from ExOfficio ($66 value) simply by subscribing in May.
Yay for Kelly!
_________________________________________________
This month we're giving away an FC Milled Jacket from Motorcycle House ($179.99 value).
You have 3 ways to enter!
1) Wanderlust and Lipstick Newsletter
2) Subscribe via email to my RSS Feed
3) Comment on this post.
Sign up for both and you get two chances to win! See details here.
_________________________________________________
***New WanderBlogger***
Veggie Explorer
Lindsey is Chicago-born and raised. She has been a vegetarian for about five years now and wants to encourage others to join her on this continuous journey. Adventure seeker. Animal lover. Photo taker. Letter writer. Forever wanderer. In love with life, she wants to leave people and things better than when she found them. When she is not traveling, you can find her curled up with a book, a cup of coffee and her cats. Follow her at Veggie Explorer.
_________________________________________________
***Wander Recommendations***
On the Bookshelf

Blender Girl Smoothies
OK – in an effort to keep (or get) you healthy this summer, I'm departing from something travel-ish and HIGHLY recommending this amazing book of smoothies from the Blender Girl (go check out her website). There are lots of recipes here to suit many needs including those with high protein, for detoxing and just to get energized. Since purchasing a heavy-duty blender late last year, we are smoothie heaven in our house and feel great because of it.

In the iPod

Love this Giant by David Byrne and St. Vincent
I love music. But I admit I've fallen into the habit of streaming it. This means I rarely listen to one artist's work all at once. Instead, I listen to streaming radio or compilations that I've put together (mostly for running). Listening to this collaboration from David Byrne and St. Vincent (also known as Annie Clark) reminded me of how much I enjoy listening to a complete album. Their music is ethereal and wonderful and definitely one of the most interesting collaborations from Western artists I've heard in a long time.
In the DVD

The Grand Budapest Hotel
This is such a sweet documentary. It chronicles the life of Nicky Vreeland, son of Vogue editor, Diana Vreeland, from being born into a life of privilege to his life as a monk. Not unlike Buddha, he chose an ascetic path despite coming from a family of wealth. As a photographer, he's documented his path to his present life as Rato Khen Rinpoche, Abbot of Rato Dratsang Monastery in

India.

WanderGear Review
KEEN City of Palm Sandals
One of the best things about the clamshell styling on the Timbuk2 Copilot bag is that it forces me to be a bit more organized about how I pack. Knowing I can keep workout and casual clothes on one side and dress clothes on the other actually helps me think through the packing process a bit more… Read more here…

_________________________________________________
***Wanderlust in the News***
In case you missed this story:
_________________________________________________
***Parting Words***
"If you don't go after what you want, you'll never have it. If you don't ask, the answer is always no. If you don't step forward, you're always in the same place." ~ Nora Roberts
Til next month…
Travel Well!
Beth
Archives
May 2015
April 2015
March 2015
February 2015
January 2015
December 2014
November 2014
October 2014
September 2014
August 2014
July 2014
June 2014