Newsletter
Stay updated on all-things Wanderlust and Lipstick – including contests, product recommendations, travel tips, book sales and
new tour announcements.
(9,800+ subscribers couldn't be wrong!)
Sent the first Wednesday of the month, archived editions at bottom of page.
Read the most recent Wanderlust and Lipstick newsletter here!
May, 2015
Namaste, Wanderluster!
It's impossible to start this newsletter without a nod to the victims of the Nepal earthquake. One of my very first international adventures was a trek there in 1990 (the Langtang Trek, to be exact). Like me, I think this tragedy has touched others so deeply because of memories of the kindness and generosity shown by the Nepalese. If you'd like to help, I encourage you to read my blog post which outlines some things our friends at Crooked Trails are doing and how you can get involved.
On another note, you might know that I just got back from an excursion to Hawaii. This time, Maui (my first trip to that island). I was there with my Expedia Viewfinder colleagues (and my guy!) on a week-long work summit. #RoughLife
I'm back, but just long enough to pack for New Orleans where I'll be leading our culinary tour next week. I so love NOLA and can barely wait to get back there.Laissez les bon temps rouler!
So…work summit on Maui, touring to New Orleans. Very different trips. I realized recently that people are a bit flummoxed by what I actually do, so I wrote this blog post for a better explanation.
In tour news…You might be one of the many anxiously awaiting details for two tours: our women-only Bhutan Yoga Tour and our
inaugural co-ed Tanzania safari. Given the number of inquiries I've received about both trips, I'm sure they will sell out quickly. Interested? Register today, please.
Don't forget to stay updated on my whereabouts and experiences by friending me on Facebook and Liking our WaL and WanderTours Facebook pages.
__________________________________________________
***WanderTours***
__________________________________________________
***April Giveaway Winner***
Congratulations to Kirsten L. from Ventura, CA. She's a new subscriber to the Wanderlust and Lipstick Newsletter and won an Embossed Discovery Skirt from Royal Robbins ($65 value) simply by subscribing in April.
Yay for Kirsten!
_________________________________________________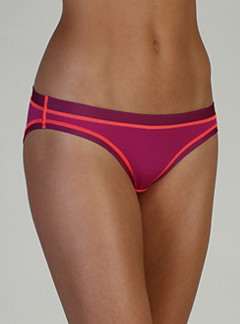 This month we're giving away three (3) pairs of Give-N-Go Sport Mesh Underwear from ExOfficio ($66 value).
You have 3 ways to enter!
1) Wanderlust and Lipstick Newsletter
2) Subscribe via email to my RSS Feed
3) Comment on this post.
Sign up for both and you get two chances to win! See details here.
_________________________________________________
***Wander Recommendations***
On the Bookshelf

Into Thin Air
by Jon Krakauer
I read this book when it first came out but felt like it was a great time to recommend it given the recent events in Nepal. Though the circumstances of this Everest tragedy are quite different than the recent earthquake, it's still a wonderful read in terms of insight into the minds of climbers determined to reach the peak of Everest. It's worth noting that climbers this year died near
Everest because of the earthquake…
In the iPod

Branches of the Same Tree – Rocky Dawuni
How much fun is this CD? A ton of fun. Born in Ghana, based in LA, Rocky Dawuni's music is a synthesis of reggae, African and Caribbean sounds. Consider it a melting pot of Bob Marley, Michael Franti, Fela Kuti and maybe a little bit of Pharrell Williams. You'll be hooked from the first tune, Shine a Light, and wonder why more people don't know
about Rocky.
In the DVD

Monk With A Camera
This is such a sweet documentary. It chronicles the life of Nicky Vreeland, son of Vogue editor, Diana Vreeland, from being born into a life of privilege to his life as a monk. Not unlike Buddha, he chose an ascetic path despite coming from a family of wealth. As a photographer, he's documented his path to his present life as Rato Khen Rinpoche, Abbot of Rato Dratsang Monastery in

India.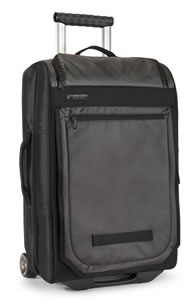 WanderGear Review
Timbuk2 Copilot Luggage
One of the best things about the clamshell styling on the Timbuk2 Copilot bag is that it forces me to be a bit more organized about how I pack. Knowing I can keep workout and casual clothes on one side and dress clothes on the other actually helps me think through the packing process a bit more… Read more here…

_________________________________________________
***Wanderlust in the News***
In case you missed these stories:
_________________________________________________
***Parting Words***
"To me, travel is more valuable than any stupid piece of bling money can buy." ~ Raquel Cepeda
Til next month…
Travel Well!
Beth
Archives
April 2015
March 2015
February 2015
January 2015
December 2014
November 2014
October 2014
September 2014
August 2014
July 2014
June 2014
May 2014