Newsletter
Stay updated on all-things Wanderlust and Lipstick – including contests, product recommendations, travel tips, book sales and
new tour announcements.
(9,800+ subscribers couldn't be wrong!)
Sent the first Wednesday of the month, archived editions at bottom of page.
Read the most recent Wanderlust and Lipstick newsletter here!
January, 2015
Happy New Year, Rissa!
January. Another year gone by. And time for a fresh start – eh? Whether your New Year's Resolutions revolve around health, family, friends, activities or travel, I wish you and yours the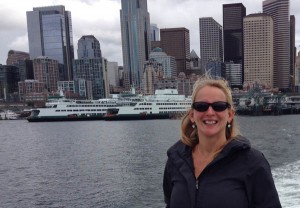 very best in 2015. Here's a little insight into where (I hope) my year is heading (spoiler alert, it's not all about travel).
Many of you asked about my visit to the White House last month where I attended a summit on cultural exchange and study abroad programs. As I wrote about in this post, I think the administration is headed in the right direction but I felt like they were preaching to the choir (and asking us to preach to ours). It was a great experience, but it left me with more questions than answers.
This month I'm headed to Chicago for the Travel and Adventure Show where I'll be speaking on the 17th. If you can attend, use the code "SPK" for discounted ($9) tickets when ordering. I then head to Salt Lake City for the Outdoor Retailer Show where I'll get to check out the latest in outdoor and travel gear in order to share that with you in my WanderGear Wednesday posts.
It's last call for the Vietnam and Cambodia tour in late March. Hotel space is limited but we could likely squeeze one or two more women on this tour. Interested? Email me today!
If you're interested in staying updated on my whereabouts and experiences, I'm most active on Facebook, so please friend me there.
__________________________________________________
***WanderTours***
__________________________________________________
***Wander Recommendations***
On the Bookshelf

The Iconic Images by Steve McCurry
Everyone knows Steve McCurry's image of the Afghan girl with piercing eyes. Love that photo? Then you'll dig this entire book of his iconic images featuring his work from around the world. Much of it focuses on Southeast Asia (which I love) and many of the images are in large format including those that take up two pages in this big book. If you're looking for a post-holiday treat or perhaps even some ideas of where to go this year, this book is great eye candy.

In the iPod

Neva / Harmony by Olcay Bayir
At first you might think the music on this CD is Irish. And then you listen more and you think it's Greek and then… well on and on. London-based Olcay pulls from her Turkish-Kurdish roots in this hybridization of musical styles that mix well with her classically-trained soprano voice. With a potential trip to Turkey on my horizon, I found this CD to be particularly alluring.

In the DVD

Wild with Reese Witherspoon
In theaters now, don't miss Wild, adapted from Cheryl Strayed's memoir about her three-month trek on the Pacific Crest Trail. She might have been a bit naive setting out on this solo journey but that's what adventures are made of, right? Her trip was so low-tech it made me pine for my early days of travel when cell phones and laptops didn't exist.

WanderGear Review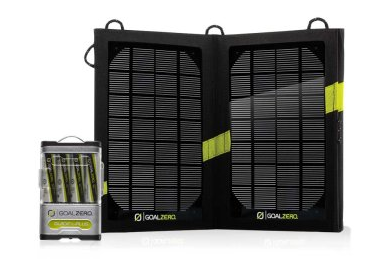 Goal Zero Guide 10 Plus Kit
Unlike Cheryl Strayed's low-tech PCT trip (see above), I carried this solar panel kit on the Snowman Trek in order to charge up cameras, iPhones and iPods. In full sun, I simply hung it off my daypack and while at camp let it hang from the tent. In both cases, it charged up just fine and we were never without an energy source. Read more here…
_________________________________________________
***Upcoming Events***
January 17, 2015
Solo Travel: Living Your Dream, 2:00 – 2:45 p.m.
Travel and Adventure Show
Donald E. Stephens Convention Center
Rosemont, Chicago, IL
Use the code "SPK" at checkout for
discounted tickets!
See Beth's Calendar for details.
_________________________________________________
***Parting Words***
"There is a kind of magicness about going far away and then coming back all changed." ~ Kate Douglas Wiggin
Til next month…
Travel Well!
Beth
Archives
December 2014
November 2014
October 2014
September 2014
August 2014
July 2014
June 2014
May 2014
April 2014
March 2014
February 2014
January 2014