Newsletter
Stay updated on all-things Wanderlust and Lipstick – including contests, product recommendations, travel tips, book sales and
new tour announcements.
(9,800+ subscribers couldn't be wrong!)
Sent the first Wednesday of the month, archived editions at bottom of page.
Read the most recent Wanderlust and Lipstick newsletter here!
August, 2014
Happy summer, Wanderluster!
First, a bit of shameless self promotion: I've been nominated as one of the Best Budget Travel Bloggers by USA Today. While I normally don't go in for these voting contests, I was convinced by friends this would be a great thing for the site and our fab bloggers. 20 people were nominated (including Arthur Frommer and Rick Steves) and I'm now NUMBER 4! Please help me hit #1 by voting once a day until Aug 11 – you don't even need to provide your email address. You didn't hear it from me but you can vote on multiple devices, too
In travel news…I'm off to Papua New Guinea tomorrow with a full group headed to the Mt. Hagen SingSing. I'm sure it will be another trip that will leave me speechless (in which case I'll share photos when I return). If you're intrigued at all by this destination, why not join us in 2015!? The tour is already half full so register today to ensure your spot!
I've been spending weekends training for the Snowman Trek by hiking in the Seattle area and am feeling better day by day about taking on this epic trip. As we say around here, Be Bold! I won't be writing during the trek but you'll hear plenty from me this fall.
JUST ANNOUNCED!
We've JUST posted the Seattle Culinary Tour for 2015. This is already starting to fill and will sell out, ladies, so get registered today!
__________________________________________________
***WanderTours***
SNOWMAN TREK
~ BHUTAN
(co-ed)
September 15 -
October 16, 2014
HARDEST TREK
IN THE WORLD!
See the full itinerary
_______ 

NORTHERN THAILAND
AND LAOS HILL TRIBE
CULTURAL TOUR
(women-only)
November 1 – 13, 2014
SOLD OUT!
WAITING LIST ONLY.
See the full itinerary
________

MYANMAR (BURMA)
CULTURE AND PAGODA TOUR
(women-only)
February 15 – 27 2015
STARTING TO FILL!
See the full itinerary
______

VIETNAM AND
CAMBODIA TOUR
(women-only)
March 22 – April 4, 2015
STARTING TO FILL!
See the full itinerary
_______

NEW ORLEANS
CULINARY TOUR
(women-only)
May 10 – 14, 2015


ALREADY 1/3 FULL!


See the full itinerary
_______
SANTA FE
CULINARY TOUR
(women-only)
June 3 – 7, 2015
ALREADY 1/2 FULL!
See the full itinerary
_______

 SEATTLE
CULINARY
TOUR
(women-only)
June 24 – 28, 2015
JUST ANNOUNCED!
See the full itinerary
_______

 PAPUA NEW GUINEA
MT. HAGEN SHOW
CULTURAL TOUR
(co-ed)
August 8 – 20, 2015
JUST ANNOUNCED!
See the full itinerary
_______

BALI AND JAVA TOUR
(women-only)
September 15 – 29, 2015
SOLD OUT!
WAITING LIST ONLY.
See the full itinerary
_______
__________________________________________________

Congratulations to Cathy from Montensano, WA. She's a new subscriber to the Wanderlust and Lipstick Newsletter and won a Noe Short Sleeve Shirt from Royal Robbins ($55 value) simply by subscribing.
Yay for Cathy!
__________________________________________________
This month we're giving away a Diane Travel Jacket from Anatomie Apparel ($265 value).

**New WanderBloggers**
Arielle Parris

Hailing from the city that never sleeps, writer and traveler Arielle escaped the hustle and bustle of the East Coast via a cross-country cycling trip and never looked back. She is happiest testing her legs with long-distance cycling escapades, wandering glacier-capped mountains and finding bikes to rent every time she touches down in a new city. Travel along and enjoy tips, tricks and cycling motivation from this pedal-powered adventurer at WanderSpokes.
Alex Schnee

An avid coffee-drinker/travelholic, Alex Schnee has been through 13 countries in Europe, all without spilling her cappuccino. She's a freelance writer with a passion for meeting new people, and hopes to share a love of travel, possibility and adventure with the rest of Generation Y. She's the author of Shakespeare's Lady, and she made the promise never to sing Italian karaoke at four in the morning ever again. It happened again a week later. Follow her adventures at Gen Y Wanderer.
__________________________________________________
On the Bookshelf

National Parks of the United States
by National Geographic
Inspired by all the hiking I've been doing over the last six months, I thought it might be good to give a plug to this book from Nat Geo. We're truly fortunate to have so much protected wilderness in our backyards and this book covers our 58 National Parks. Such a great buy if you're doing any roadtripping this summer.

In the iPod

Rough Guide to Music of the Sahara
This CD fuels my desire to go to the Festival in the Desert near Timbuktu, Mali. Unfortunately, instability in this region has made going a bit tenuous. One day I will get there. In the meantime, I'll enjoy the music of the Sahara through this CD which features top notch artists such as Etran Finatawa, Toureg De Fewet and both Toureg and Wodaabe Women. A second disc features Mamane Barka.

In the DVD

Mile Mile and a Half
I loved this independent documentary about a group of friends who traverse the 210-mile long John Muir Trail in California. This is a super fun movie that's well put together. It'll likely have you inspired to follow your own outdoor adventure (Snowman Trek anyone?).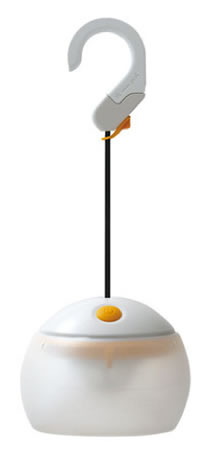 WanderGear Review
Snow Peak Camping Gear
Snow Peak items are not your usual camping gear. These are innovative and high quality products meant to last a generation or more. I will be bringing two (including the Hozuki Lantern pictured right) with me during the Snowman Trek in September. Read more here…
_________________________________________________
Did you vote yet?
Don't forget to help Wanderlust and Lipstick by voting for me as Best Budget Travel Blogger. You can vote daily until August 11 and, so I've heard, you can vote on multiple devices

_________________________________________________
Parting Words
"What is behind you is forgotten. You can't remember danger and difficulty when it is behind you." ~ Wanda Rutkiewicz
Til next month…
Travel Well!
Beth
Archives
July 2014
June 2014
May 2014
April 2014
March 2014
February 2014
January 2014
December 2013
November 2013
October 2013
September 2013
August 2013