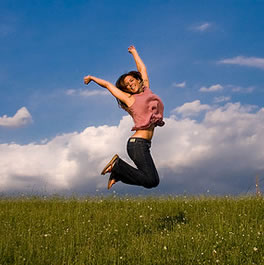 Our mission is to increase your passion for travel by providing inspiration, tips and words of wisdom from experienced Wanderlusters who've seen it all! Here you can find travel stories to whet your appetite for adventures around the globe; join a women-only or co-ed tour to Bhutan, Burma, Vietnam, Cambodia, Thailand, Laos, Bali, Papua New Guinea or a culinary tour to Santa Fe, Seattle or New Orleans; peruse posts from the ever expanding group of WanderBloggers; read travel tips from experienced globetrotters; and learn about Wanderlust and Lipstick-recommended travel gear. We provide both the nervous newbie and the well-seasoned Wanderluster with all the tools needed to set out on a dream journey, whether to Paris, Peoria or Prague!
Readers – click here for frequently asked questions about Wanderlust and Lipstick or Beth Whitman.
Advertisers – click here for info on advertising at Wanderlust and Lipstick or our other WanderMedia properties.
PR and Media folks – click here for data about Wanderlust and Lipstick.
About Beth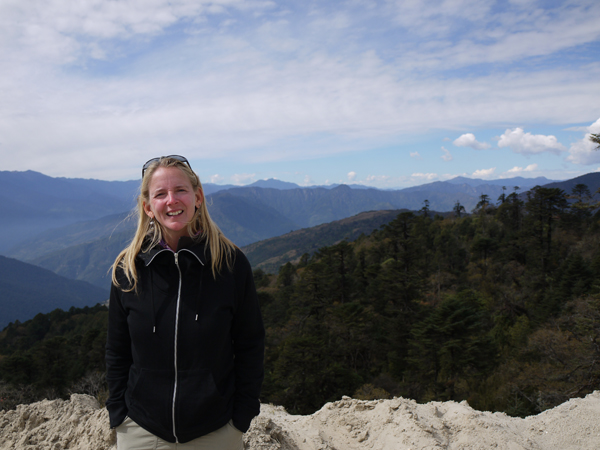 Beth Whitman is a women's travel expert and the founder and editor of Wanderlust and Lipstick and WanderTours. For more than 25 years, she has been traveling the globe as a contemporary Wanderer: combining her love for travel with volunteer work, adventure trips, travel writing and business.
She has completed the 25-day, 220-mile Snowman Trek in Bhutan (considered the most difficult trek in the world), ridden a motorcycle solo from Seattle to Panama and driven the AlCan Highway to Alaska (twice). She's had a hand grenade pulled on her in Cambodia, fought off giardia in southeast Asia, been threatened by Nicaraguan motorcycle police, and been flashed by men from New Orleans to Saigon. Read more…
Wanderlust Support Team
| | |
| --- | --- |
| | Wanderlust Website and Blogger Manager Kristin Kendle is a Washington-based freelance writer, editor and content manager who heads up the WanderBlogger team. She has traveled extensively through Europe and finds few things more thrilling than cobblestone streets, ancient Roman sites and world-class museums. However, she also has a soft spot for Tokyo and parts of Africa. |
WanderBloggers
| | |
| --- | --- |
| | Alex Schnee is an avid coffee-drinker/travelholic  and has been through 13 countries in Europe, all without spilling her cappuccino. She's a freelance writer with a passion for meeting new people, and hopes to share a love of travel, possibility, and adventure with the rest of Generation Y. She's the author of Shakespeare's Lady, and she made the promise never to sing Italian karaoke at four in the morning ever again. It happened again a week later. Follow her adventures at Gen Y Wanderer. |
| | |
| --- | --- |
| | Angie Hilbert is a reader, writer, and wanderer. Exploring the world through literature, she will take you along as she follows the pen strokes of her favorite authors. She travels in search of literary attractions and embarks on armchair adventures. Sometimes she pursues the unwritten roads of her own stories. Angie makes her nest in Ohio but if she looks like she's a million miles away, she probably is. Read her stories on WanderLit. |
| | |
| --- | --- |
| | Anthony Frohlich currently works in higher education. He loves all aspects of learning–especially geography and travel. Holding a bachelor's degree from the University of Utah in film studies, he also quite enjoys all things related to movies and entertainment. His other interests include hiking, camping, music, and education. In addition to Wanderlust and Lipstick, he also writes for St Christopher's Inns as an event columnist. Follow his gear reviews on WanderDudes. |
| | |
| --- | --- |
| | Beth Shepherd has chosen to dive head-long into her 50s and beyond by becoming a first-time parent. She's traveled halfway around the world (several times) before adopting her daughter, and now she shares her musings about life with a toddler in the Pacific Northwest at Pampers and Pakhlava. |
| | |
| --- | --- |
| | Carlye Cunniff is a freelance writer, professional dancer and emerging techie living in Seattle. She travels enthusiastically in search of great food, beer and adventure, cooks obsessively in her tiny home kitchen and spends her downtime playing with her dog, exploring the great Northwest by kayak and hiking the muddy trails of her home state. See what she cooks up at WanderFood. |
| | |
| --- | --- |
| | Debby Lee Jagerman-Dungan is the author of "To Open and Unlock: A Collection of Photographs of Windows and Doors from Ten Countries." She is a gifted photographer and avid traveler. She believes windows and doors are a welcoming entrance, both literally and figuratively, into other peoples' lives, cultures, and beliefs. Deciding she couldn't wait for retirement to travel, she's journeyed from Bhutan to Alaska, has walked 150 miles of the Camino de Santiago, and recently became one of the few to walk ÃŽle d'Orléans. Follow her adventures at Debby's Departures. |
| | |
| --- | --- |
| | Gwendolyn Kiste calls weird her birthright, with parents who married on Halloween. A lifelong devotee to the horror genre and all things odd, you'll find her visiting any place that's fun and unusual. Ghost tours, bizarre museums, and historic (and haunted) landmarks top her list of favorites. When traveling across America, she loves to discover the off-the-beaten-path attractions, which might include a Pez palace or an apparition-friendly B & B. More often than not, her husband and cat go along for the ride, a new-fangled Addams family for the Twitter generation. Follow her at Weird Wanderings. |
| | |
| --- | --- |
| | Jacquelyn Barnes is a newly wed freelance copyeditor, writer, and designer–as well as a barista at Indaba coffee bar and roastery in her neighborhood (the best coffee in Spokane). She has a Bachelor's Degree in Writing and Literature from Whitworth University. She loves doing crafts, oil painting, rock climbing, ice skating, and skiing; and she looks forward to seeing the world and traveling through life with her husband Ty–in style. Read her latest posts at WanderChic. |
| | |
| --- | --- |
| | Jay McAleer is a writer, designer and theatrical technician who has worked extensively in theatre, dance and opera. He has toured with various performance companies in the Unites States, Europe and Asia and has learned to never underestimate the value of a good pair of socks. Follow his gear reviews on WanderDudes. |
| | |
| --- | --- |
| | Jennifer Blair was born with the road beneath her feet and the wind in her hair. As an Air Force brat she lived in Turkey and Greece, drove with her family down the Alaska Highway, and explored the Egyptian Pyramids, all before the age of twelve. For the past twenty years she has worked in production for feature films. As a travel coordinator on movies she has explored cities across the United States and the world. Her blog, Luxury Nomad, will take you places you only imagined and show you how to get there. |
| | |
| --- | --- |
| | Kelli Mutchler left a small, midwest American town to prove that Yanks can, and do, choose alternative lifestyles. After working with Burmese refugees in Thailand, she decided to pursue a MA in Global Development and is, naturally, getting distracted (and paid) along the road back to school. She believes opportunities for international work and volunteer travel are as common as corncobs in her native South Dakota: surrounding us in every direction, and writes about these on Gone Workabout. |
| | |
| --- | --- |
| | Keri Reid is a professional ski instructor, snow sports manager and winter enthusiast. Her passion for alpine sports has taken her from North America to New Zealand and currently Japan. She loves the silence of deep champagne powder, uncovering hidden trails and a good coffee. Ski bag in tow, she collects snowy memories from locations across the globe. Delve into the world of skiing with tips, musings and inspiration on everything winter at Ski Gypsy. |
| | |
| --- | --- |
| | Lindsey Blocker is Chicago-born and raised. This Veggie Explorer has been a vegetarian for about five years now and wants to encourage others to join her on this continuous journey. Adventure seeker. Animal lover. Photo taker. Letter writer. Forever wanderer. In love with life, she wants to leave people and things better than when she found them. When she is not traveling, you can find her curled up with a book, a cup of coffee, and her cats. |
| | |
| --- | --- |
| | Nancy Mueller is a freelance travel writer whose articles have appeared in Hemispheres Magazine, Uptake, GoNomad and Wanderlust and Lipstick. Nancy is the author of Work Worldwide: International Career Strategies for the Adventurous Job Seeker (Avalon Travel Publications), and her class, "Travel Writing for Fun and Profit" has been a popular program in the Seattle area for several years. When this WanderBoomer isn't traveling, she helps global executives polish their communication skills. |
| | |
| --- | --- |
| | Rachel Staggs is a Texas musician and photographer. She has been traveling to perform, create, and record music most of her life. Although she is best known for her work in the band Experimental Aircraft, Rachel now makes lo-fi psychedelic indie pop with her husband in the band All in the Golden Afternoon, and solo as Rachel Goldstar. Whether sharing travel tales from across Europe and North America, exploring film photography, or making music, she's always a Wandering Artist. |
| | |
| --- | --- |
| | Robyn Porteen is a business owner and photographer who lives for travel and adventure. She has traveled the world and has been hired to stay and capture the essence of different countries with her camera, telling the story of the culture and influences residing there while winning many awards for her work. Robyn has a huge bucket list of excursions in the next decade and is always on the lookout for the next adventure. Her other passions are handbag design for her company, culinary art and planning her future expeditions. See how she captures the beauty of her recent travel destinations at Global Snapshots. |
| | |
| --- | --- |
| | Trupti Devdas Nayak Trupti Devdas Nayak is a travel writer and photographer who is passionate about everything outdoors, whether it's road trips, hiking, camping or just relaxing amidst nature. Trupti has trekked the Inca trail to Machu Picchu, hiked into the depths of the Amazon rainforest, backpacked the Havasupai trail in the Grand Canyon, and explored 30+ National Parks around the world and counting. It is true what John Muir once said, "In every walk with nature one receives far more than he seeks," so come join Trupti as she explores new trails, seeks higher mountains, and writes about her adventures at TrailBound. |
  Woman Jumping by thephotographymuse