Contests
Sorry you missed this year's contest. 
The winners of the 6th Annual WanderWomen Write Travel Writing Contest have been announced!
Grand Prize is a 6-night stay at the all-inclusive Westin Golf Resort & Spa, Playa Conchal on the Pacific Ocean shores of Costa Rica including two $600 Expedia airfare vouchers, good for flights into San Jose (approximate value $4,080)
Each of our four category winners will receive a TORQ carry-on bag from Briggs & Riley (value $479).
See the list of winners here.

*****

Enter to win your very own pair of Horny Toad Sea Change Shorts! Subscribe to the Wanderlust and Lipstick Newsletter and Wanderluster's RSS feed during the month of April and you have two chances to win! See details here.
See who won a 2-in-1 Tote / Backpack from Eagle Creek for our January New Subscriber Contest here. 
 
*****
Sorry you missed this contest. See who won the XShot Pro here.
Hey, you. Budding photographer. Why not join our monthly photo contest? It's easy to enter…
Submit a photo that fits with this month's theme. March is Make it Grand - show us some big fun in off the beaten path places!
We'll post your photo on the Travel Photo Contest blog (updated every few days) and you'll get to see the competition there as well. See full details here.
The winner will receive an XShot Pro Ultimate Camera Extender for GoPro and Digital Cameras!!
See who won a copy of the Lonely Planet Guide to Travel Photography for the February contest here.
*****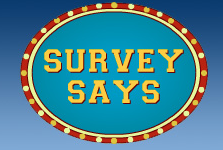 We'd like to find out what you'd like more (and less) of in our newsletter and on the website so this month, we're asking you to take our survey. Please take a few moments to fill this out. If ya do, you'll be entered in a drawing for a $50 gift card to Amazon.
*****