Beth Whitman – Women's Travel Expert
Beth Whitman, known as a women's travel expert, has logged hundreds of thousands of miles around the globe as a contemporary Wanderer: combining her love for travel with volunteer work, philanthropy, adventure trips, travel writing and business.
She has completed the 25-day, 220-mile Snowman Trek in Bhutan (considered the most difficult trek in the world), ridden a motorcycle solo from Seattle to Panama and driven the AlCan Highway to Alaska (twice). She's had a hand grenade pulled on her in Cambodia, fought off giardia in southeast Asia, been threatened by Nicaraguan motorcycle police, and been flashed by men from New Orleans to Saigon.
Having grown up in New Jersey, Beth was eager to see the world beyond the NYC skyline. At 20, she took a three-month trip around the U.S. in her brother's sporty Fiero (her family wouldn't let her drive her '76 Dodge Dart – go figure). Staying in youth hostels throughout the journey, she met people from all over the world and couldn't wait to venture abroad.
Her first real (do Canada and England count?) out-of-country trip was traveling for three months in Thailand, India and Nepal. Though culture shock definitely set in, she was hooked and never looked back.
From there she:
Spent a year backpacking the Pacific Rim countries including Vietnam, Cambodia, Laos, Thailand, Singapore, Indonesia, Australia, New Zealand and Hawaii.
Returned to Vietnam eight more times, doing volunteer work, traversing much of the country from south to north and leading tours there.
Spent eight months in Australia, covering much of the eastern half of the country, from Darwin to the Center, Cairnes to Sydney and many places in between.
Traveled to Mexico more than a dozen times including taking a bus from Mexico City to Guatemala.
Rode her BMW motorcycle solo from Seattle to Panama; 7,000 miles over nine weeks. The trip took her through much of the Western U.S., the central part of Mexico, Guatemala, El Salvador, Nicaragua, Costa Rica and Panama.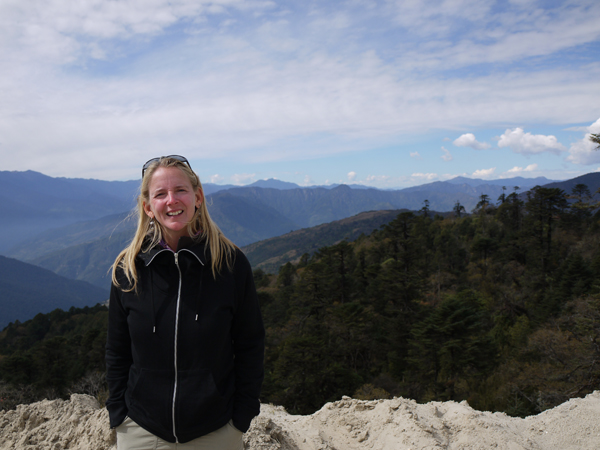 After teaching travel-related workshops in the Seattle area for nearly 15 years, Beth decided to get her message of encouragement and inspiration to more people. She started her own publishing company (Dispatch Travels) and began writing the Wanderlust and Lipstick guidebooks for women travelers (now including The Essential Guide for Women Traveling Solo, For Women Traveling to India and is the publisher of Traveling with Kids).
In 2015, she started the WanderWorld Foundation, a non-profit 501(c)(3) that provides support to women and children's organizations where she leads tours.
Beth now leads women-only and co-ed trips through her company, WanderTours, to many off-the-beaten-path destinations including India, Papua New Guinea, Bhutan, Vietnam and Cambodia, Burma, Thailand Laos, Bali and Java, Tanzania and culinary tours to Santa Fe, Seattle and New Orleans.
She has always believed that we should tread lightly on the earth, whether in our own backyard or someone else's, and that we all have a responsibility to act as ambassadors of our own country by treating other people and their village or city with respect.
While traveling, she enjoys discovering new (vegetarian) foods and meeting the locals.
At 50, she is training for her first marathon in Honolulu (December, 2015) followed closely by her second marathon in Tokyo (February, 2016).
Still on her wish list? Travels deep into the Brazilian Amazon rainforest and hiking Machu Pichu.