About Us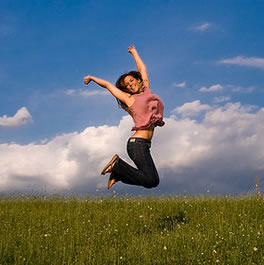 Our mission is to increase your passion for travel by providing inspiration, tips and words of wisdom from experienced Wanderlusters who've seen it all! Here you can find travel stories to whet your appetite for adventures around the globe; join a women-only or co-ed tour to Bhutan, India, Burma, Vietnam, Cambodia, Papua New Guinea or Santa Fe; peruse posts from the ever expanding group of WanderBloggers; read travel tips from experienced globetrotters; and learn about Wanderlust and Lipstick-recommended travel gear. We provide both the nervous newbie and the well-seasoned Wanderluster with all the tools needed to set out on a dream journey, whether to Paris, Peoria or Prague!
Readers – click here for frequently asked questions about Wanderlust and Lipstick, Beth Whitman.
Advertisers – click here for info on advertising at Wanderlust and Lipstick or our other WanderMedia properties.
PR and Media folks – click here for data about Wanderlust and Lipstick.
About Beth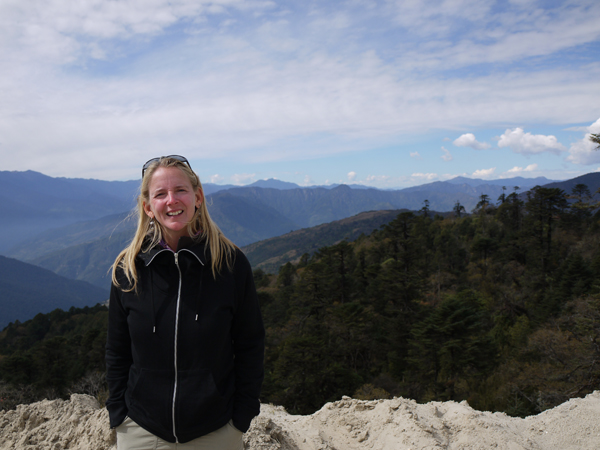 Beth Whitman is the founder and editor of Wanderlust and Lipstick and WanderTours. For more than 25 years, she has been traveling the globe as a contemporary Wanderer: combining her love for travel with volunteer work, adventure trips, travel writing and business. She has backpacked through Nepal and hiked the Himalayan foothills in Bhutan; ridden a motorcycle solo from Seattle to Panama; worked with orphans in Vietnam through various volunteer programs; driven the AlCan Highway to Alaska; and maneuvered the back roads of France's Dijon region in a rental car. She's had a hand grenade pulled on her in Cambodia; fought off giardia in southeast Asia; been threatened by Nicaraguan motorcycle police; and been flashed by men from New Orleans to Saigon. Read more…
Wanderlust Support Team
| | |
| --- | --- |
| | Wanderlust Website and Blogger Manager Kristin Kendle is a Washington-based freelance writer, editor and content manager who heads up the WanderBlogger team. She has traveled extensively through Europe and finds few things more thrilling than cobblestone streets, ancient Roman sites and world-class museums. However, she also has a soft spot for Tokyo and parts of Africa. |
WanderBloggers
Alex Schnee

An avid coffee-drinker/travelholic, Alex Schnee has been through 13 countries in Europe, all without spilling her cappuccino. She's a freelance writer with a passion for meeting new people, and hopes to share a love of travel, possibility, and adventure with the rest of Generation Y. She's the author of Shakespeare's Lady, and she made the promise never to sing Italian karaoke at four in the morning ever again. It happened again a week later. Follow her adventures at Gen Y Wanderer.
Alyssa Caverley

Alyssa Caverley is a travel journalist who reports from all over the globe. She launched her news career in Columbia, Missouri, where she was a reporter, anchor and producer for KOMU TV-8 (NBC affiliate). As Travel Correspondent and Producer, she has been to every continent (except Antarctica), producing and reporting on travel from an investigative perspective—from safety issues in Egypt after the Arab Spring to volunteer opportunities in the remote jungles of Malaysia. Follow her at Spa Hopper.
Angie Hilbert

Angie Hilbert is a reader, writer, and wanderer. Exploring the world through literature, she will take you along as she follows the pen strokes of her favorite authors. She travels in search of literary attractions and embarks on armchair adventures. Sometimes she pursues the unwritten roads of her own stories. Angie makes her nest in Ohio but if she looks like she's a million miles away, she probably is. Read her stories on WanderLit.
Arielle Parris

Hailing from the city that never sleeps, writer and traveler Arielle Parris escaped the hustle and bustle of the East Coast via a cross-country cycling trip and never looked back. She is happiest testing her legs with long-distance cycling escapades, wandering glacier-capped mountains, and finding bikes to rent every time she touches down in a new city. Travel along and enjoy tips, tricks, and cycling motivation from this pedal-powered adventurer at WanderSpokes.
Beth Shepherd

Some might fend off a mid-life crisis by leaving the comforts of their corporate salary to jet off to a deserted island. Others might buy a Jaguar. Beth Shepherd has chosen to dive head-long into her 50s and beyond by becoming a first-time parent. She's traveled halfway around the world (several times) before adopting myher daughter, and now she shares her musings about life with a toddler in the Pacific Northwest at Pampers and Pakhlava.
Debby Lee Jagerman-Dungan

Author of "To Open and Unlock: A Collection of Photographs of Windows and Doors from Ten Countries," Debby Lee Jagerman-Dungan is a gifted photographer and avid traveler. She believes windows and doors are a welcoming entrance, both literally and figuratively, into other peoples' lives, cultures, and beliefs. Deciding she couldn't wait for retirement to travel, she's journeyed from Bhutan to Alaska, has walked 150 miles of the Camino de Santiago, and recently became one of the few to walk Île d'Orléans. Follow her adventures at Debby's Departures.
Ellie Geronikolos

Ellie Geronikolos is one part flight attendant, one part adventure seeker and one bigger part travel guru. Ever since she took one "finding yourself" backpacking trip five years ago, she has been hooked on travel. Her day job is flying and exploring the world, and her night job is encouraging women to do the same through her blogging and web series. Check her out at Short Stops.
Gwendolyn Kiste

With parents who married on Halloween, Gwendolyn Kiste calls weird her birthright. A lifelong devotee to the horror genre and all things odd, you'll find her visiting any place that's fun and unusual. Ghost tours, bizarre museums, and historic (and haunted) landmarks top her list of favorites. When traveling across America, she loves to discover the off-the-beaten-path attractions, which might include a Pez palace or an apparition-friendly B & B. More often than not, her husband and cat go along for the ride, a new-fangled Addams family for the Twitter generation. Follow her at Weird Wanderings.
Jay McAleer

Jay McAleer is a writer, designer and theatrical technician who has worked extensively in theatre, dance and opera. He has toured with various performance companies in the Unites States, Europe and Asia and has learned to never underestimate the value of a good pair of socks. Follow his gear reviews on WanderDudes.
Jon Ingalls

In 2012, Jon Ingalls flew more than 100,000 miles for work and play – to continents, islands, and cities. As a gear nut, a nerd and a travel junkie Jon is committed to small footprint travel and interested in finding the right set of must-have items that make travel easier and convenient.Jon's not afraid to modify the products he uses to make them better, so be on the lookout for tips and tricks that refine what makes travel better, faster, and adds some class to the experience, as you will discover on WanderDudes.
Jennifer Legra

Former English teacher turned self-employed, broke writer, Jen Legra left the Jersey Shore for the Caribbean Sea. She currently lives her best life as an expat in Santo Domingo with her husband, two small children, and two rescue dogs. Follow her as she explores the life of an expat abroad at Expat Village.
Joslin Fritz

Joslin Fritz is your source for news, information and inspiration on all topics related to adventure travel and outdoor recreation. She is river rafting guide, international tour leader, and freelance writer based (for now) in Seattle. She loves sharing her knowledge with her readers at Lady Sherpa almost as much as doing the adventure itself.
Katie Barber

Katie Barber is a former corporate restructuring attorney and current digital nomad. She has traveled to more than 25 countries and is presently backpacking across Southern and Eastern Africa with her boyfriend. A yoga enthusiast, she firmly believes that every day should begin with a sun salutation. Follow her on Global Zen.
Kelli Mutchler

Kelli Mutchler left a small, midwest American town to prove that Yanks can, and do, choose alternative lifestyles. After working with Burmese refugees in Thailand, she decided to pursue a MA in Global Development and is, naturally, getting distracted (and paid) along the road back to school. She believes opportunities for international work and volunteer travel are as common as corncobs in her native South Dakota: surrounding us in every direction, and writes about these on Gone Workabout.
Keri Reid

Keri Reid is a professional ski instructor, snow sports manager and winter enthusiast. Her passion for alpine sports has taken her from North America to New Zealand and currently Japan. She loves the silence of deep champagne powder, uncovering hidden trails and a good coffee. Ski bag in tow, she collects snowy memories from locations across the globe. Delve into the world of skiing with tips, musings and inspiration on everything winter at Ski Gypsy.
Lauryl Kitson

Originally from Montana, Lauryl Kitson is a social media strategist and adventure-goer living in Seattle, Washington. Her most memorable travels involved massive amount of gelato in Rome, a pop-culture-filled walking tour of Berlin and tasting locally made Chicha de jora (corn beer) in Ollantaytambo, Peru, after hiking Machu Picchu mountain. Lauryl blogs about going on adventures, meeting new people and traveling in a digital world on Checking In.
Len Cullum

Enjoying a nice wander, and being by definition a dude, have finally qualified Len Cullum for something. His mother will be so proud! When not immersed in the glamorous life of a Wanderblogger, he is a woodworker living in Seattle WA, where he also teaches at Pratt Fine Arts Center, writes, and daydreams of owning an okonomiyaki cart. He shares his product reviews on WanderDudes.
Nancy Mueller

Freelance travel writer Nancy Mueller's articles have appeared in Hemispheres Magazine, Uptake, GoNomad and Wanderlust and Lipstick. Nancy is the author of Work Worldwide: International Career Strategies for the Adventurous Job Seeker (Avalon Travel Publications), and her class, "Travel Writing for Fun and Profit" has been a popular program in the Seattle area for several years. When this WanderBoomer isn't traveling, she helps global executives polish their communication skills.
Nicole Sheets

Nicole Sheets headed east for two years with the Peace Corps in Moldova. Then she moved west, first to Salt Lake City, and then to Spokane, Washington, where she lives in walking distance of a Nordstrom and a waterfall. As an English prof, Sheets prefers bright retro blouses to blazers with elbow patches. As WanderChic, she's on the lookout for styles that stand out and travel well.
Rachel Staggs

Texas musician and photographer Rachel Staggs has been traveling to perform, create, and record music most of her life. Although she is best known for her work in the band Experimental Aircraft, Rachel now makes lo-fi psychedelic indie pop with her husband in the band All in the Golden Afternoon, and solo as Rachel Goldstar. Whether sharing travel tales from across Europe and North America, exploring film photography, or making music, she's always a Wandering Artist.
Rebecca Rhoades

As an award-winning travel writer, Rebecca Rhoades believes that much of the joy of exploring new destinations comes from sampling the local food and beverages. Recently relocated from the East Coast to sunny Phoenix, she is now enjoying learning about her new home state. When not writing, she enjoys sleeping late and discovering great restaurants. Follow her search for the perfect margarita at Wanderlush Diary.
Robyn Porteen

Business owner and photographer, Robyn Porteen, lives for travel and adventure. She has traveled the world and has been hired to stay and capture the essence of different countries with her camera, telling the story of the culture and influences residing there while winning many awards for her work. Robyn has a huge bucket list of excursions in the next decade and is always on the lookout for the next adventure. Her other passions are handbag design for her company, culinary art and planning her future expeditions. See how she captures the beauty of her recent travel destinations at Global Snapshots.
Samantha Scott

Samantha Scott is a Bay Area based Marketing Assistant, who grew up surrounded by the fresh, simple, seasonal focus of the Northern California food scene. She'll try anything once and loves being adventurous in the kitchen, experimenting with new flavors and cuisines. Her travels have introduced her to flavors from countries as varied as Columbia and Hungary and she's forever enthralled with the intrinsic relationship food has with culture. Samantha looks forward to exploring this relationship through traveling and tasting as long as her waistline can manage on WanderFood.
Sarah Fazendin

After spending her entire career in the luxury travel industry and adventuring in style through over 30 countries, Luxury Nomad, Denver-based travel blogger Sarah Fazendin, knows her way around a first-class cabin. These days, Sarah keeps busy juggling a career, a couple of kids, and a head-spinning daily schedule. But she still makes time for travel.
Sarah Shaw

Sarah Shaw wanders the globe to discover artisanal traditions and crafts. Her passion for shopping leads her down dark alleys of souks, through crowded stalls of markets, into busy workshops of craftspeople and browsing among unique boutiques. Back in Michigan, she loves incorporating her global style of vintage and contemporary finds into her home and wardrobe. For you she curates and sources the best the world has to offer then shares them on WanderShopper.
Trupti Devdas Nayak

Trupti Devdas Nayak is a travel writer and photographer who is passionate about everything outdoors, whether it's road trips, hiking, camping or just relaxing amidst nature. Trupti has trekked the Inca trail to Machu Picchu, hiked into the depths of the Amazon rainforest, backpacked the Havasupai trail in the Grand Canyon, and explored 30+ National Parks around the world and counting. It is true what John Muir once said, "In every walk with nature one receives far more than he seeks," so come join Trupti as she explores new trails, seeks higher mountains, and writes about her adventures at TrailBound.
  Woman Jumping by thephotographymuse