About Us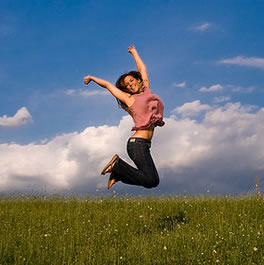 Our mission is to increase your passion for travel by providing inspiration, tips and words of wisdom from experienced Wanderlusters who've seen it all! Here you can find travel stories to whet your appetite for adventures around the globe; join a women-only or co-ed tour to Bhutan, India, Burma, Vietnam, Cambodia, Papua New Guinea or Santa Fe; peruse posts from the ever expanding group of WanderBloggers; read travel tips from experienced globetrotters; and learn about Wanderlust and Lipstick-recommended travel gear.
We provide both the nervous newbie and the well-seasoned Wanderluster with all the tools needed to set out on a dream journey, whether to Paris, Peoria or Prague!
Readers – click here for frequently asked questions about Wanderlust and Lipstick, Beth Whitman.
Advertisers – click here for info on advertising at Wanderlust and Lipstick or our other WanderMedia properties.
PR and Media folks – click here for data about Wanderlust and Lipstick.
About Beth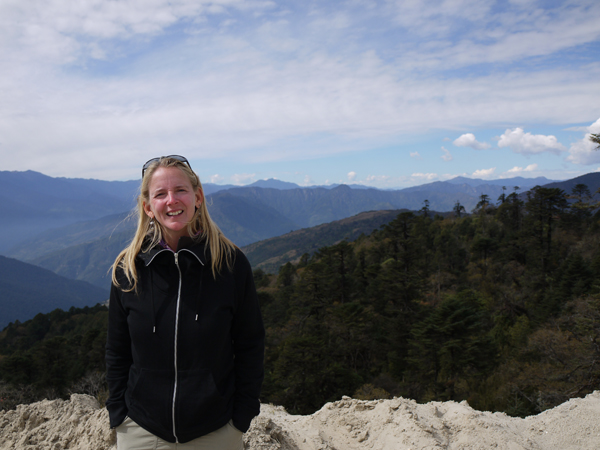 Beth Whitman is the founder and editor of Wanderlust and Lipstick and WanderTours. For more than 25 years, she has been traveling the globe as a contemporary Wanderer: combining her love for travel with volunteer work, adventure trips, travel writing and business. She has backpacked through Nepal and hiked the Himalayan foothills in Bhutan; ridden a motorcycle solo from Seattle to Panama; worked with orphans in Vietnam through various volunteer programs; driven the AlCan Highway to Alaska; and maneuvered the back roads of France's Dijon region in a rental car. She's had a hand grenade pulled on her in Cambodia; fought off giardia in southeast Asia; been threatened by Nicaraguan motorcycle police; and been flashed by men from New Orleans to Saigon. Read more…
Wanderlust Support Team
Wanderlust Website and Blogger Manager

Kristin Kendle is a Washington-based freelance writer, editor and content manager who heads up the WanderBlogger team. She has traveled extensively through Europe and finds few things more thrilling than cobblestone streets, ancient Roman sites and world-class museums. However, she also has a soft spot for Tokyo and parts of Africa.
WanderBloggers
Alana Morgan


Like most of Generation Y, Alana is searching for what it is that makes her tick and believes traveling is one of the most important things a person can do to understand themselves and the world around them. Follow her anecdotes, tips, mistakes and discoveries through Southeast Asia and more as she tries to figure out where/what/who she wants to be…and suffers countless bug bites in the process… on Gen Y Wanderer.
Angela Dollar

Born with a severe case of Wanderlust, Angela is a Washington State native who blogs about eco-friendly travel at Travel with a Purpose.
Angie Hilbert

Angie is a reader, a writer, and a wanderer. She is always getting swept away in her books. Sometimes she follows the pages to new and unexpected places. When that happens, she often finds her own stories to tell on WanderLit.
Bella Stolz


Bella is a writer, Yoga instructor, and a secret agent for inner peace. She loves a true "Indiana Jones" style adventure and equally enjoys the pampered posh experience. A lifetime student of Yoda-inspired zen, her search has taken her on worldwide ramblings. Using her passion for yoga to spread bliss, there's no telling where her downward dog will take her! Think horse pastures and airport terminals and follow her on Global Zen.
Beth Shepherd

Beth chronicles the triumphs, tribulations, tips, and ultimately, the travels of a Seattle woman navigating the complex roads to adoptive parenthood. Follow her journey at Pampers and Pakhlava.
Daytona Strong

Daytona is a freelance writer and former television journalist who loves sniffing out stories and uncovering hidden gems in the Pacific Northwest to write about for The Flying Salmon.
Debby Lee Jagerman

Debby travels the world to gain experiences beyond her wildest dreams. An independent at heart, she likes getting off the beaten path away from guidebook's suggestions. Follow her adventures at Debby's Departures.

Elizabeth Griffin

Elizabeth is the editor of Journal Magazine, a monthly publication that focuses on positive people and events, with the goal of enhancing the lifestyle of people living in South Snohomish and North King counties. She is excited to share her Northwest experiences with the readers of The Flying Salmon.
Ellie Geronikolos

Ellie is one part flight attendant, one part adventure seeker and one bigger part travel guru. Ever since she took one "finding yourself" backpacking trip five years ago, she has been hooked on travel. Her day job is flying and exploring the world, and her night job is encouraging women to do the same through her blogging and web series. Check her out at Short Stops.
Jon Ingalls


In 2012, Jon flew more than 100,000 miles for work and play – to continents, islands, and cities. As a gear nut, a nerd and a travel junkie Jon is committed to small footprint travel and interested in finding the right set of must-have items that make travel easier and convenient.

Jon's not afraid to modify the products he uses to make them better, so be on the lookout for tips and tricks that refine what makes travel better, faster, and adds some class to the experience, as you will discover on WanderDudes.
Joslin Fritz

Joslin is a professional guide who spends her free time exploring the outdoors any way she can. She always brings a case of fake mustaches and costumes on a river trip. (Who knows when they might come in handy…) Share her love of the outdoors at Lady Sherpa.
Kelli Mutchler

Kelli left a small, midwest American town to prove that Yanks can, and do, choose alternative lifestyles. After working with Burmese refugees in Thailand, she decided to pursue a MA in Global Development and is, naturally, getting distracted (and paid) along the road back to school. She believes opportunities for international work and volunteer travel are as common as corncobs in her native South Dakota: surrounding us in every direction, and writes about these on Gone Workabout.
Keri Reid

Keri is a professional ski instructor, snow sports manager and winter enthusiast. Her passion for alpine sports has taken her from North America to New Zealand and currently Japan. She loves the silence of deep champagne powder, uncovering hidden trails and a good coffee. Ski bag in tow, she collects snowy memories from locations across the globe. Delve into the world of skiing with tips, musings and inspiration on everything winter at Ski Gypsy.
Lanee Lee

As a tippling traveler, Lanee believes immersion into local culture begins with the taste buds and a toast – from matcha to moonshine. She blogs about liquid travels at Wanderlush Diary.
Lauren Van Mullem

Lauren loves food that is locally sourced and globally inspired. Having traveled to some of the top culinary destinations in the world, she not only wants to sample the local flavors, but to be able to create them at home for her friends, family, and husband. But most of all, she wants to understand the culture surrounding the cuisine. She likes her curries hot, her tagines rich, her soba cold, and will try making nachos out of anything. Lauren shares her culinary adventures on WanderFood.
Lauryl Kitson

Originally from Montana, Lauryl is a social media strategist and adventure-goer living in Seattle, Washington. Her most memorable travels involved massive amount of gelato in Rome, a pop-culture-filled walking tour of Berlin and tasting locally made Chicha de jora (corn beer) in Ollantaytambo, Peru, after hiking Machu Picchu mountain. Lauryl blogs about going on adventures, meeting new people and traveling in a digital world on Checking In.
Len Cullum

Enjoying a nice wander, and being by definition a dude, have finally qualified Len for something. His mother will be so proud! When not wandering about Seattle on his motorcycle, Len spends his time woodworking, writing for Make magazine and attempting to rationalize just one more espresso. He shares his product reviews on WanderDudes.
Louise Lakier

Louise is a freelance photographer, a documentary storyteller, traveler, trail explorer, restless soul, and wanderer. Louise can be found immersed in nature, lost in the moment, experiencing a new culture, or appreciating architecture. Born in South Africa, lived in the United States, and currently traveling in Central America. Louise photographs and writes about homes for Houzz.com, shares stories on Global Snapshots,and documents experiences for Non-profits. She is passionate about animals, ice-cream, that certain quality of light, and stories of empowerment.
Nancy Mueller

Seattle-based Nancy is a freelance travel writer who understands that traveling baby boomers like herself want to have fun adventures that they can share with kindred spirits. She invites you to share the journey with her at WanderBoomer.
Nicole Sheets

Nicole headed east, as in Eastern Europe, for two years with the Peace Corps in the Republic of Moldova (2002-2004). Then she moved west, to Salt Lake City, where she gave up Tevas (except for hiking). Now in Spokane, Washington, she lives in walking distance of a Nordstrom and a waterfall. She writes about Stylish travel at WanderChic.
Rachel Staggs

Texas musician and photographer Rachel has been traveling to play, create, and record music most of her life. She invites readers into the passenger seat as she documents her performances and photographic adventures at Wandering Artist.
Sabra Gertsch


Sabra is an Emmy award-winning television news journalist from Seattle, Washington. She recently booked a one-way ticket to Australia and boarded a plane without a plan. So far she's landed in the company of amazing world citizens in 20 countries. She collects stories, scribbles notes, records interviews, takes too many pictures, wines, dines, meditates, climbs to Buddhist temples, jumps off tall bridges, gets lost and pulls a 50-pound bag with her around the world; she recommends traveling light on Anchor Away.
Sarah Shaw


Sarah wanders the globe to discover artisanal traditions and crafts. Her passion for shopping leads her down dark alleys of souks, through crowded stalls of markets, into busy workshops of craftspeople and browsing among unique boutiques. Back in Michigan, she loves incorporating her global style of vintage and contemporary finds into her home and wardrobe. For you she curates and sources the best the world has to offer then shares them on WanderShopper.
Woman Jumping by thephotographymuse