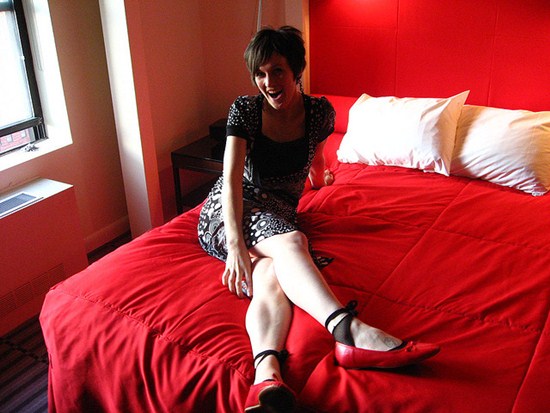 As a solo female traveler, you'll want to base your choice of accommodation on the safety of its location, as well as on your budget and interests. Consider whether you wish to stay close to the city center or nearer to the airport (if you have an early-morning departure). As your needs and comfort level increase, your options get narrower.
It is recommended you book your first night's stay, so you'll have a confirmed place to go once you arrive at the airport. Ask to see the room before you commit to staying there. If you have a confirmed reservation that you booked prior to arrival and you don't feel safe, don't hesitate to go elsewhere, even if you lose your deposit or the cost of one night's stay.
If you have made a reservation for your first night at a place that is pricier than where you would normally stay, once you've caught up on your rest you can venture out to look for a room that's more in your price range.
Prior to checking in, make sure the air conditioning, fan or heat work, and that there's hot water available.
Broadly speaking, the following accommodation types are listed in order of cost:
– Resorts
Resorts are located in popular tourist spots such as beaches or ski areas, or near family attractions such as Disney World. Most include restaurants and shops, in addition to a wide variety of on-site activities, such as water sports and entertainment. They might be all-inclusive, with everything paid for up-front, or they may charge for anything beyond your room costs. Resorts can be expensive for solo traveler. However, you might find that staying at a resort is secure, an easy way to meet others, and a convenient way to book day trips, since they usually have tours available through their concierge service. Meals are generally available on-site, as are spa facilities.
– Destination Spas
Destination spas set themselves apart from resorts in that they offer a full spa experience that may include fitness activities, such as yoga, nutritional classes, body treatments, and mind/body educational classes. While accommodations, meals, and some classes are often included in the price, additional programs and treatments cost extra.
– Hotels
There's a wide range of choices within this category. Many guidebooks categorize accommodations into low-, middle-, and high-price ranges, and provide information on how safe an area is. If you find that the area is filled with low-end restaurants and backpacker cafes or is near a railway station, it may be less safe than accommodations located even just a few blocks away.
Chain hotels are usually a safe bet, though it's important to consider the location. One chain can have several hotels within a given city. If one is far less expensive than another, it may be located in an undesirable section of town.
Boutique hotels are often quirky, sometimes expensive and usually independently owned hotels that are uniquely furnished around a theme or style.
– Motels
Generally less expensive than hotels, motels (motor hotels) can be independently owned or part of a chain. They usually have doors that face out to the parking lot, allowing for anonymity in terms of interacting with the hotel staff. In cities, motels have a reputation for being located near seedier areas. Motels located in small towns are often family owned, and sometimes the only lodging option available.
Motels often aren't as safe for solo women travelers because the room doors open out to public areas. Always keep the deadbolt and chain locked on the door, and alert hotel staff immediately if you believe you are being watched.
– Bed and Breakfasts
Bed and breakfasts are just that. Typically they are a single-family home or an inn with private rooms and are managed by the owners or caretakers living on-site or nearby. You get a private room (with a private or shared bathroom) and homemade breakfast in the morning. Slightly more expensive than a moderately priced hotel, a B&B provides you with a peek into the locals' lives. They are an excellent way to meet people since breakfast is often shared in a communal dining area.
– Pensions
While not technically a bed and breakfast, pensions are usually small, family-run hotels that provide breakfast. They are most often found in Europe. While pensions may be light on amenities (no phone or TV, with a shared bathroom), these are a wonderful alternative to more expensive hotels.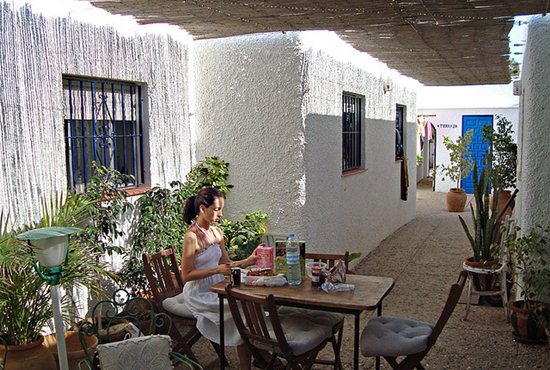 – Youth Hostels
Definitely not just for youths, these shared facilities are open to young and old alike. They are popular with European families and backpackers the world over because they are so affordable. You can stay in a room with shared bunks or ask if a private room is available. Some youth hostels impose curfews and require that you vacate the premises during the day while they are cleaned. However, they also include shared kitchens, which are not only a great place to meet other travelers, but will also help you cut down on food costs.
You can check out more than 10,000 hostels around the world are registered with Hostelling International (HI). You may also find other hostels that may be too new to be part of the system, may not be quite up to the HI standards, or may choose to stay independent listed in guidebooks, or you can find them by searching the Internet.
– YMCA's
The Young Men's Christian Association (YMCA) may be one of the very last places you would think to stay. However, YMCAs throughout the world can accommodate women travelers in private and dorm settings (though not all YMCAs have lodging facilities). Prices vary depending on location. The YMCA's international website includes worldwide listings.
– Home Swaps and Homestays
Home swaps and homestays allow you to live with and among the locals, whether it's a week-long swap or an overnight. If you're traveling for a week or more, you can offer your home in exchange for staying elsewhere. This is an affordable way to stay in one place for a period of time beyond just a few nights. Some home-swap programs to check on include HomeExchange.com, Intervac Home Exchange, Seniors Home Exchange and Green Theme International Home Exchange.
Couchsurfing and GlobalFreeloaders are websites in which you can meet and agree to host other travelers, and find a free place to stay during your journey. Accommodations vary tremendously, and can range from simply sleeping on someone's couch to having home-cooked meals provided. You introduce yourself through the website and make a request to stay with a potential host. No private information is provided by the websites. The guest and host take the responsibility of sharing their contact information themselves. As a solo woman traveler, you'll want to be extra cautious when communicating with strangers. Ask for references from other travelers who have stayed with your host, and never feel obligated to stay where you feel the slightest bit uncomfortable.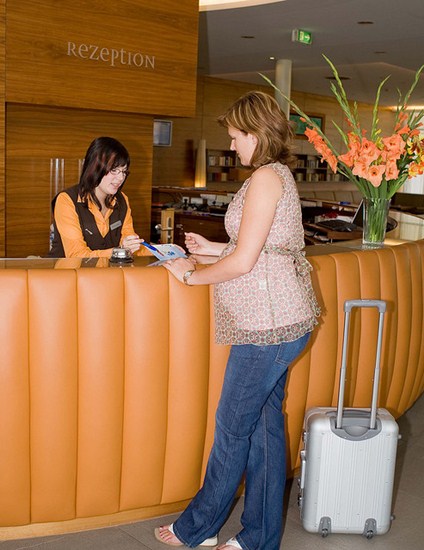 – Farm Vacations
If you're eager to experience country living and you don't mind rolling up your sleeves for a bit of work, try staying on a farm. The best-known farm-vacation program is WWOOF, World-Wide Opportunities on Organic Farms. Organic host farms around the world welcome travelers for short stays in exchange for light manual labor. Depending on the time of year, you may have no chores or you may spend four to six hours of your day picking strawberries or doing other tasks. Outside the WWOOF program, other farm stays are available around the world; search online for specific destinations.
– Camping
Camping can be a relatively inexpensive way to travel. Campsites range from primitive, undeveloped sites where there may be only a pit toilet with no electricity hookup or running water, to dedicated campsites with full hookups (water, sewage, electric for RVs). Campsites are readily found throughout the Americas, Europe, and Africa, and while Asia is a bit light on the opportunities, camping in India is quite possible. Prices will range from free to upwards of $30 per night if you're staying at a facility with a pool, restaurant, and grocery store.
Campgrounds are usually located in remote areas, so you would need your own car to get there, or you would need to hike from a drop-off point, such as a bus stop.
Whatever your choice accommodation type, whether based on preference or budget, you may be more comfortable booking accommodations for your whole trip (if you know your itinerary), or you can book hotels a few days out via phone or Internet while traveling. Otherwise, you can always wing it as you go. While this can be much more fun, it can cause some stress if you arrive in a town with few lodging options.
*****
Photo credit:
Solo Woman at Hotel: eyeliam
Woman Eating Breakfast at Hostel: Jason Priem
Woman Checking in at Hotel: Thomas Pompernigg