If you're headed to Europe and want to discover some interesting things to do, here are 5 European cities with 5 sightseeing suggestions.
London – Portobello Road (and the Saturday market)
Located in West London's swanky Notting Hill neighborhood, the walk from the Tube through the district's whitewashed and rather perfect-looking Georgian townhouses to Portobello Road, is worth the trip alone. Portobello Road and its Saturday market showcases an incredible array of curiosity shops and is reserved for those with a taste for the arty and the eccentric. Antiques, vintage clothing and stunning handmade jewelery are all a specialty, and you'll likely come away wanting to buy virtually everything you see.
This area is wonderfully self-contained so if you plan on visiting for a few days, consider renting a weekend apartment.
Also check out: Things to do in London
Berlin — Badeschiff
Undeniably deserving of being titled Europe's most "out-there swimming pool," the Bathing Ship sits atop the wake of the Spree River and is one of the hottest party places in town. If you love the Ibiza party lifestyle, then you'll love this place. Boasting a floating pool, open-air bar and beach-style sunbathing area, Badeschiff also offers massages,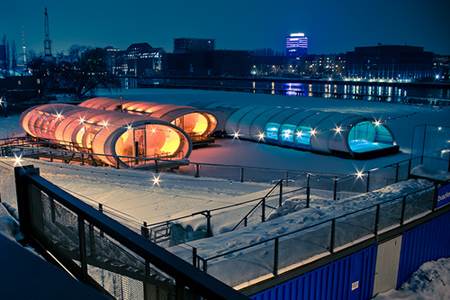 fitness classes, concerts and nightclub parties. And don't worry, it's open in winter — they'll just cover everything with a membrane, stick in a couple of saunas and continue the party.
Barcelona — El Born
Barcelona is known as one of the most energetic cities in Europe and positively buzzes with life from dawn till dusk – and beyond. In fact, so much so that you're going to have to somewhat alter your body clock. The Spanish don't eat lunch before mid-afternoon, after which they'll have a lengthy siesta (some shops will close for a few hours during the hottest part of the day and remain open later into the evening).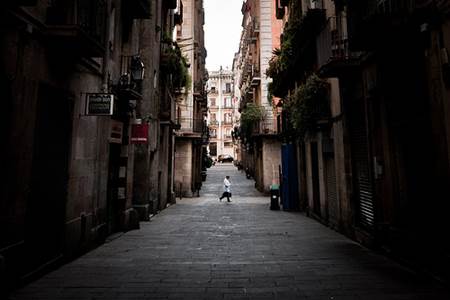 Head to Barcelona's new cultural quarter, El Born (or, if you're in the know, simply 'Born'). Have yourself a beautiful glass of vino around 10 p.m. at Barcelona's premier wine bar, La Vinya del Senyor, before heading to Cuines Santa-Caterina for a light tapas dinner around 11 p.m. If you can hack the pace, visit the Woman Caballero nightclub. It's worth noting that much of the city shuts down for three weeks over August.
Also check out: Things to do in Barcelona
Copenhagen — Christiania
Established in 1971, the commune of Christiania is probably Europe's most famous apartment
complex. It's located in Copenhagen's Christianahavn neighborhood and is home to around 850 residents. While it's famous for its lax laws around (well, tolerance of) cannabis, it's much, much more than this. Whether you go during summer or winter, it really is a spectacle and each season offers visitors something very different from the last. From cutting-edge houses that have clearly been hand-built and rather resemble illustrations from Hansel and Gretel to the all-female iron monger workshop and sculptures to graffiti art, this place has got enough going on to keep you wandering around for a whole weekend.
Paris – Paule Caillet's Promenades Gourmandes Cooking Course

For those of you who would like to sample the other delights the City of Love has to offer, this non-residential cooking course will fit into your weekend of Parisian pleasures very nicely. And, as you'd probably expect, prices aren't for the feint-hearted. Paule Caillat, Cordon Bleu chef and tour guide, will show you and your classmates around some of the city's best markets, butchers, fishmongers, herb and truffle shops, and even the kitchens at the Hotel de Crillo. New-found booty in toe, you'll be lead back to Caillet's cooking school where you'll cook up a storm under expert guidance.
Also check out: Things to do in Paris
*****
Photo credits:
Portobello Road: Adrian Scottow via Flickr
Badeschiff: H. Füller via Flickr
El Born: Andrea Ciambra via Flickr
Christiania: Cali4beach via Flickr
Paris Cooking Class: Ron Bullard Jr.