By Rachel Diebel
Europe is chock full of beautiful places to visit and explore. So many that it can be hard to know which one to book a plane ticket for first. To help out with that agonizing decision, here is a list of Europe's most beautiful places, including well-known tourist destinations like Paris as well as lesser-known spots such as Split, Croatia. With this list in hand, the perfect European vacation is just a plane ticket away.
Tuscany, Italy
The birthplace of the Renaissance, Tuscany is known for its quaint hilltop villages, artistic legacy and, of course, its wine. Covering a wide swath of north central Italy, Tuscany contains many famous Italian landmarks, from the gorgeous galleries of the Uffizi in Florence to the leaning tower of Pisa. Besides its plentiful vineyards that produce the wine the area is so known for, Tuscany also has 120 protected nature reserves, ensuring that the beauty of the countryside is preserved for generations to come. Tuscany is also an excellent destination for a ritzy girls getaway!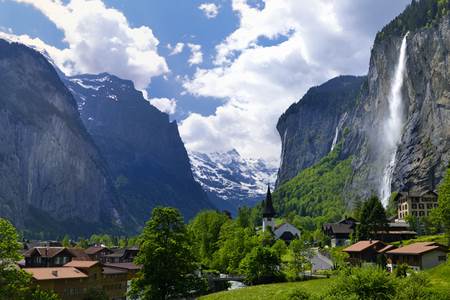 Lauterbrunnen, Switzerland
Surrounded on all sides by dramatic cliffs, the Lauterbrunner Valley is unmatched in stunning views and opportunities for winter sports, making it a popular destination for skiers, bobsledders and curlers. Accessible via helipad or a quaint village train station, this hidden beauty is a great destination in any season. With over 70 thundering waterfalls and ample charming mountain inns, Lauterbrunnen is perfect for anyone looking to get away from the grind of city life.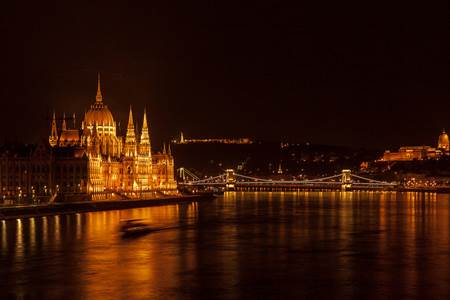 Budapest, Hungary
This capital city of Hungary has been steadily growing in popularity as a tourist destination recently, and with good reason. Home to 80 waterfalls, 18 universities and the second-largest synagogue in the world, visitors are never short of things to see and do. Budapest's age and unique position as the seat of many different empires gives it a complicated and fascinating history to explore. A nighttime walk across the bridge over the Danube that connects the two halves of the city is enough to enchant anyone.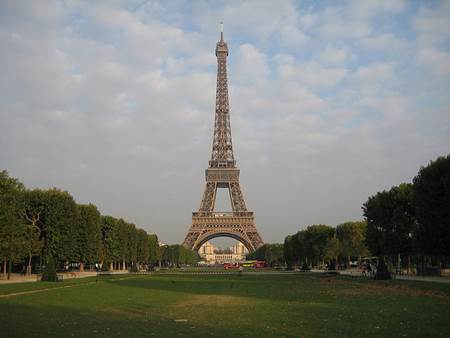 Paris, France
Paris, France, city of love, city of light and often considered one of the most beautiful cities in the world. It's hard to argue with that. Paris is home to the Eiffel Tower, the Arc de Triomphe and the Louvre, landmarks that have become world famous for a good reason. One amazing way to see the city is by boat. Take a trip down the river Seine and gaze at the many stunning bridges crossing the Seine. After grabbing dinner at an outdoor café, wander around on foot to get the best view of the spectacular lights in nighttime Paris.
More about Paris: What to Wear in Paris | Solo Travel to Paris | Things to do in the City of Lights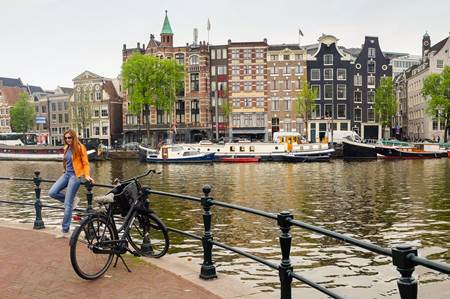 Amsterdam, the Netherlands
The charm of Amsterdam lies in its ability to be both beautifully reminiscent of the 17th century and edgily modern, sporting everything from museums filled with famous art to hip nightclubs. Amsterdam's small streets, canals and lack of skyscrapers give the city an intimate feeling. Rent a bike to experience the city like a native, and be sure to hit up must-see spots such as the Anne Frank House and the Rijksmuseum. Amsterdam has something new to offer around every corner.
More about Amsterdam: Best Street Foods in Amsterdam | Amsterdam Day Trips
Split, Croatia
Split is perfectly located on the eastern bank of the Adriatic Sea, with access to the striking Adriatic islands. This second largest city in Croatia dates back to Roman times and has much to offer the curious visitor. Split is walker friendly, as most of the main sites such as Diocletian's Palace and the Cathedral of St. Dominus are within easy walking distance of each other, leaving visitors with the rest of the city to explore at their leisure. Visit in April to catch the annual Croatia Boat Show and enjoy the spectacular parade of boats on display.
*****
Photo credits:
Tuscany: F Mira via Flickr
Lauterbrunnen: Noel Reynolds via Flickr
Budapest: Grand Parc – Bordeaux, France via Flickr
Paris Eiffel Tower: Terrazzo via Flickr
Amsterdam: amira_a via Flickr
Split Croatia: enjosmith via Flickr