Ireland is known as a great place for a road trip, and the jaunt between Dublin and Limerick is no exception. The drive between the two cities isn't long. If you drive it in a straight shot, you can make the trip in two or three hours (it's 126 miles), but by doing that, you miss out on some nifty stops that will show off what makes road trips in Ireland so awesome (namely castles and scenery that might just change your life). So slow it down. Stay a night or two along the way.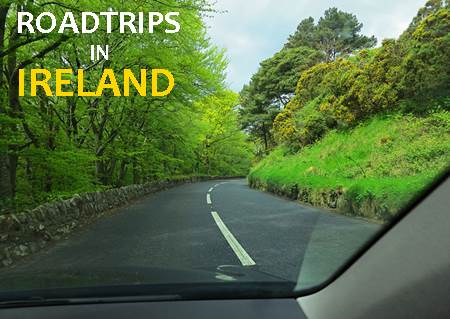 Make the drive from Dublin to Limerick on M7, a highway that does have some tolls so be prepared with loose change. It's a good idea to have a GPS with you as some jaunts take you a little off the beaten path. If you plan to check out Dublin as well, you may want to hold off on getting your rental car for your time in the city. You can drive in Dublin, but city traffic, parking and driving on the left side can be challenging. Once you're out of Dublin, though, the roads are open and scenic.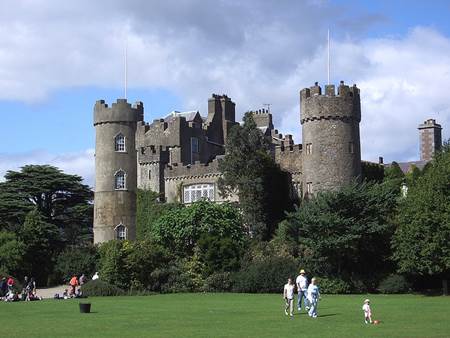 Dublin
Dublin is the natural starting point for your road trip. As the Republic of Ireland's largest city and most common international airport, it's most likely you'll fly into Dublin. While the city is large, you can easily walk around its compact downtown and explore the sights, and oh are there sights to see! Located right in the middle of the city, Dublin Castle spans an 11-acre complex where you'll find a medieval tower, a couple of museums, some cafes and more. Even better, the grounds are free to wander. If you dig on history, Dublin has museums galore that delve into everything from natural history to the Jeanie Johnston Famine Ship (the ship many people took to flee the famine in the late 1800s). If it's ancient structures that float your boat, also don't miss the Christ Church Cathedral or St. Patrick's Cathedral.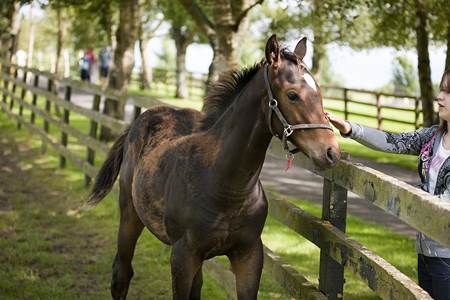 Kildare
Less than an hour from Dublin, Kildare is a worthy stop for a few reasons. For maximum Irish charm, look to the Round Tower and St. Brigid's Cathedral–a 12th century cathedral at the center of town with a stunningly beautiful interior. The real highlight here is the Round Tower, also built in the 12th century and stretching 110 feet into the sky. You can climb the tower, but be aware that there are plenty of steps involved and the climb is steep. The tower and cathedral are usually only open from May to September each year. Just outside of Kildare is the Irish National Stud and Horse Museum as well as a lovely Japanese Garden. If name brands and discounts thrill you, then also don't miss Kildare Village, an outlet center with lots of brand names at good prices.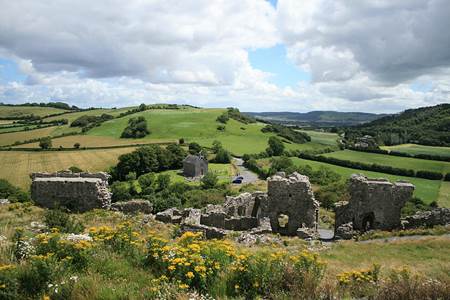 Portlaoise
Just outside of Portlaoise is an unsung site that's one of Ireland's most inspiring spots–and it's not even a popular tourist stop. The Rock of Dunamase consists of the ruins of what used to be Dunamase Castle, high above an expanse of green fields and with views of the Slieve Bloom Mountains in the distance. Today, the amazing views are still there and you can walk around the castle ruins. If there's anything that makes the Irish countryside even more beautiful, it's jagged bits of castle rising out of the ground. Have your camera ready and make sure your memory card has plenty of space. You'll need it. The town also has a few small museums and isn't a bad place to grab a bite to eat (Kavanaghs Bar & Venue on main street is a fine option).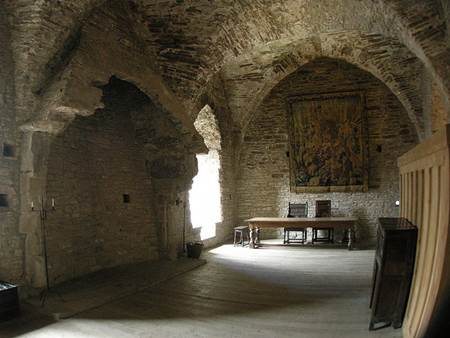 Roscrea
Roscrea is a historic little town oozing ancient charm around every corner. There is not one, but two castles in the vicinity of town. Roscrea Castle has a complex open for strolling and tours (as well as a dungeon and a drawbridge as any self-respecting castle should have), as well as the 19th-century Damer House, a home built in the courtyard of the castle. A few miles away, another castle awaits–Leap Castle, which is said to be the most haunted castle in all of Ireland. Leap Castle is privately owned, but it is open for tours. Just make sure you make a reservation first by contacting the castle proprietor. Other sights in Roscrea worth checking out include Monaincha Abbey and Mount Saint Joseph Abbey.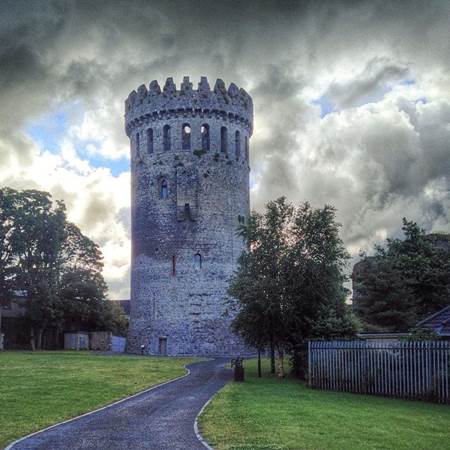 Nenagh
Nenagh is just 25 miles from Limerick and is home to yet another castle. Sure, all that's left of this castle is a tower, but that tower is 100 feet high, you can climb to the top and it's completely free. Does it get better than that? No. It doesn't. The views are superb. Be warned, the tower is not open in many winter months. Another place not to miss in this little town is the Nenagh Heritage Center. The building itself looks a bit castle-ish, but is actually an old prison. Exhibits inside cover the history of local buildings and Ireland.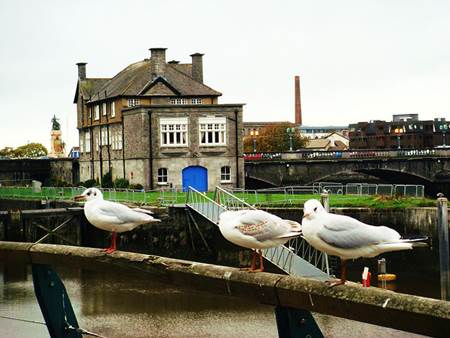 Limerick
Ireland's third largest city, Limerick is the end of the line for this road trip, but never fear! Limerick is not short on things to do and sights to see. Tour King John's Castle (are you tired of castles yet? But this one is amazing too!), or St. John's Cathedral. If you'd like to switch things up a bit, wander through some galleries or a lovely garden; Limerick's got many of both. You can even catch a rugby game here at Thomond Park Stadium. Limerick is a larger city and a special perk is that there are some of the best restaurants in Ireland located here too, including Timmy Mac's or Goosers Bar & Restaurant if it's Irish food you seek, Brulee's if you'd like a broader European menu, or even The River Cafe, specializing in French food.
*****
Photo credits:
Driving in Ireland: Alex Ranaldi via Flickr
Dublin Castle: Rachael Parun via Flickr
Irish National Stud and Horse Museum: William Murphy via Flickr
Rock of Dunamase: Jamin Gray via Flickr
Roscrea Castle: IrishFireside via Flickr
Nenagh Castle: Corey Taratuta via Flickr
Limerick: Liam Moloney via Flickr