By Kumiko Matter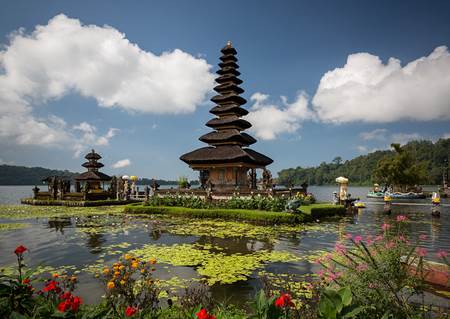 Bali is at once a playground for adventure junkies and a peaceful retreat. Even better, the country's beaches are famous for their world-class surfing waves and beautiful views. It is easy to take advantage of what Bali has to offer if you know how to get around and how to operate within the local culture. So follow these tips to make travel in Bali easier, safer and cheaper.
More about Bali: Off the Beaten Path in Bali | Temples in Bali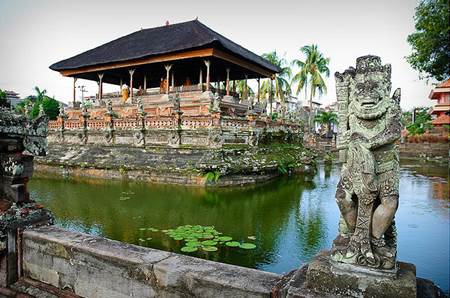 Hire a Driver
Driving around Bali on your own can be chaotic, confusing and an easy way to get pulled over by corrupt Indonesian police. Thankfully, it's very cheap and fast to hire a driver or ride on the back of a motorcycle to get to where you need to go. Most hotels will have trusted drivers that they partner with for driving services. It's normal for drivers to drop you off at touristy jewelry shops and restaurants on the way to sites you want to visit so they can earn commission from the local shops. If you don't want to stop at these places, just warn your driver in advance.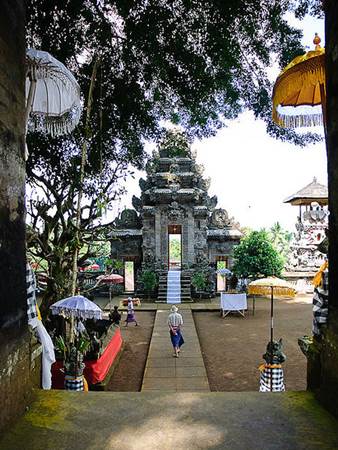 Cover up at Temples
Under the hot Balinese sun, it's appealing to dress in shorts and swimsuits. But while visiting one of the many Hindu temples, it's recommended that you cover your legs as a sign of respect. Pack a skirt or loose pants to put on in a moment's notice, or you'll be given a brightly colored sarong to make up for your oversight.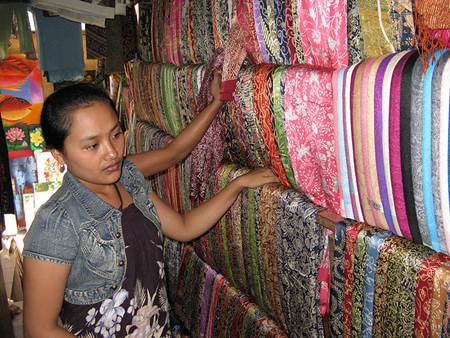 Try Bartering
Visiting the market stalls is a fun activity for travelers in Bali, but can be stressful if you're not used to bartering. Stand firm on your price range but remember to be fair. Bartering doesn't apply only to the markets in Bali though. Plan on surfing every morning or hiring a driver for most of your trip? Try bartering out a favorable deal with both parties.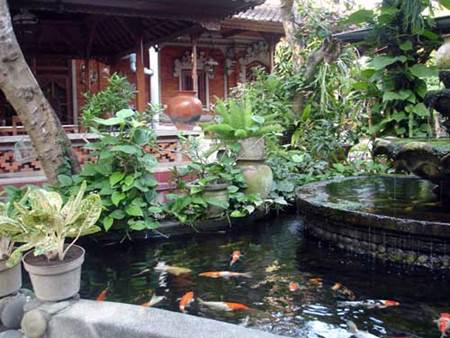 Stay at Smaller Hotels
An overwhelming amount of hotels on Bali are international resorts that charge very high rates per night. If you want to save some rupiah, opt for a locally run, small hotel. They often are cheaper and have more traditional character. Most of the smaller hotels are located in the inland area of the island, which is a great area to sightsee in as well.
Explore the Inland Area
Many tourists flock to Bali's gorgeous beaches, but tend to overlook the peaceful inland region. You'll find plenty of temples, rice paddies and local restaurants to check out. The inland area is great for those seeking some peace and solitude, but also helps balance out the impact of heavy tourism on parts of this country.
*****
Want to go to Bali without having to stress about the itinerary? Check out WanderTours new Bali and Java Tour to look into joining in on a future trip!
*****
Photo credits:
Pura Ulun Danu: Harald Hoyer via Flickr
Taman Gili Klungkung: Jos Dielis via Flickr
Pura Kehen Temple: Jos Dielis via Flickr
Ubud Market: Max Grabert via Flickr
Bali Small Hotel: chuck.miser via Flickr
Bali Rice Terraces: @marco via Flickr