by Angela Dollar
In a loose sense, I like to call myself a flexible pescatarian. Not truly a vegetarian since I eat fish and seafood, and always willing to adapt to meaty situations that arise when traveling.
During my travels to Peru I encountered several occasions to submit to carnivory. I took them all.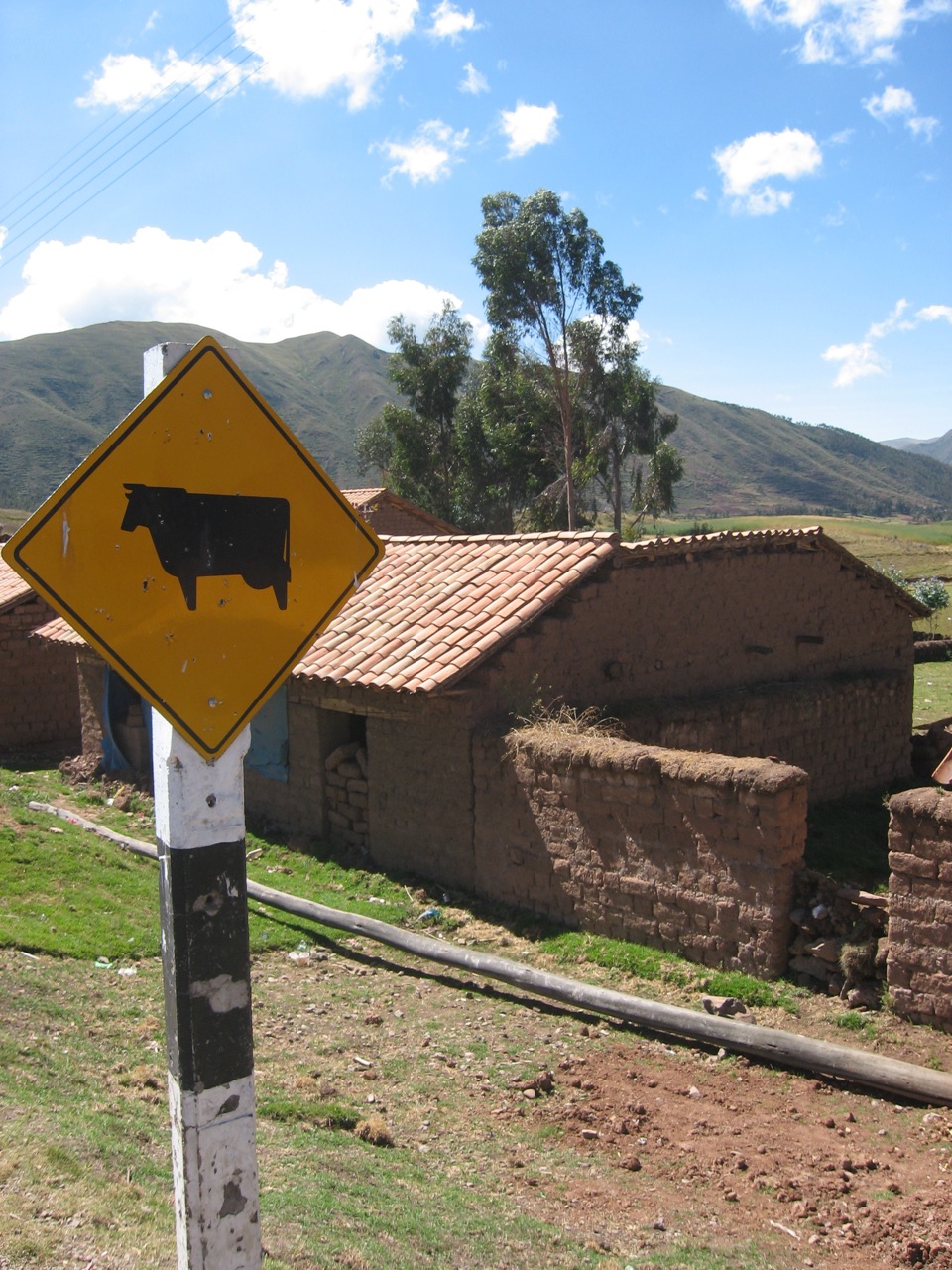 Anticucho a.k.a. Beef Hearts on a Skewer
At a little neighborhood street party in Lima's bohemian Barranco district, I was offered some skewered beef heart, fresh off the grill. It was early in the trip. "No thanks," I deferred, "I'll wait for the next opportunity. " The reply? I simply was not going to find better anticuchos in Peru than the morsels thrust in front of me, still hot from Santiago's grill. "Well…okay!" and chomp. It took some serious negotiating to persuade a bite off the beef heart stick. After all, I was reminded, the heart is a muscle! A tough, chewy, unyielding muscle. Eww…
Verdict: the nice seasoning lent pleasant flavors, but hard to get past the leathery bounce feeling during mastication. Felt bad-ass all the same.
Cuy a.k.a. Guinea Pig, Peru's National Treasure
A pre-emptive disclaimer — during this leg of the meat foray, I was staying with a local family in a small village high in the Andes. These folks were sweeter than wildflowers and, being welcomed into their homes, the meat they fed me was offered with great honor. Do you think I'm going to sit there and use my remedial Spanish/Quechua to try and explain to them why, in the favored existence that I come from, I have the luxury to exercise the option not to eat flesh? Hell no! Not to mention the daily activities of hiking, working in the fields and just breathing at 12,000 feet taxed my system to the point of a dire protein craving. Cuy (pronounced "kuwee") is the ultimate delicacy in Peru; I had been warned, so when that little guinea pig leg with the curled-up charred foot showed up in my bowl I knew exactly what I was going to do. I smiled at my host and furtively began to dig around the petite appendage for the semblance of meat. The family's dog — a mind reader, I'm sure — stationed itself attentively at my feet.
Verdict: cuy is chewy.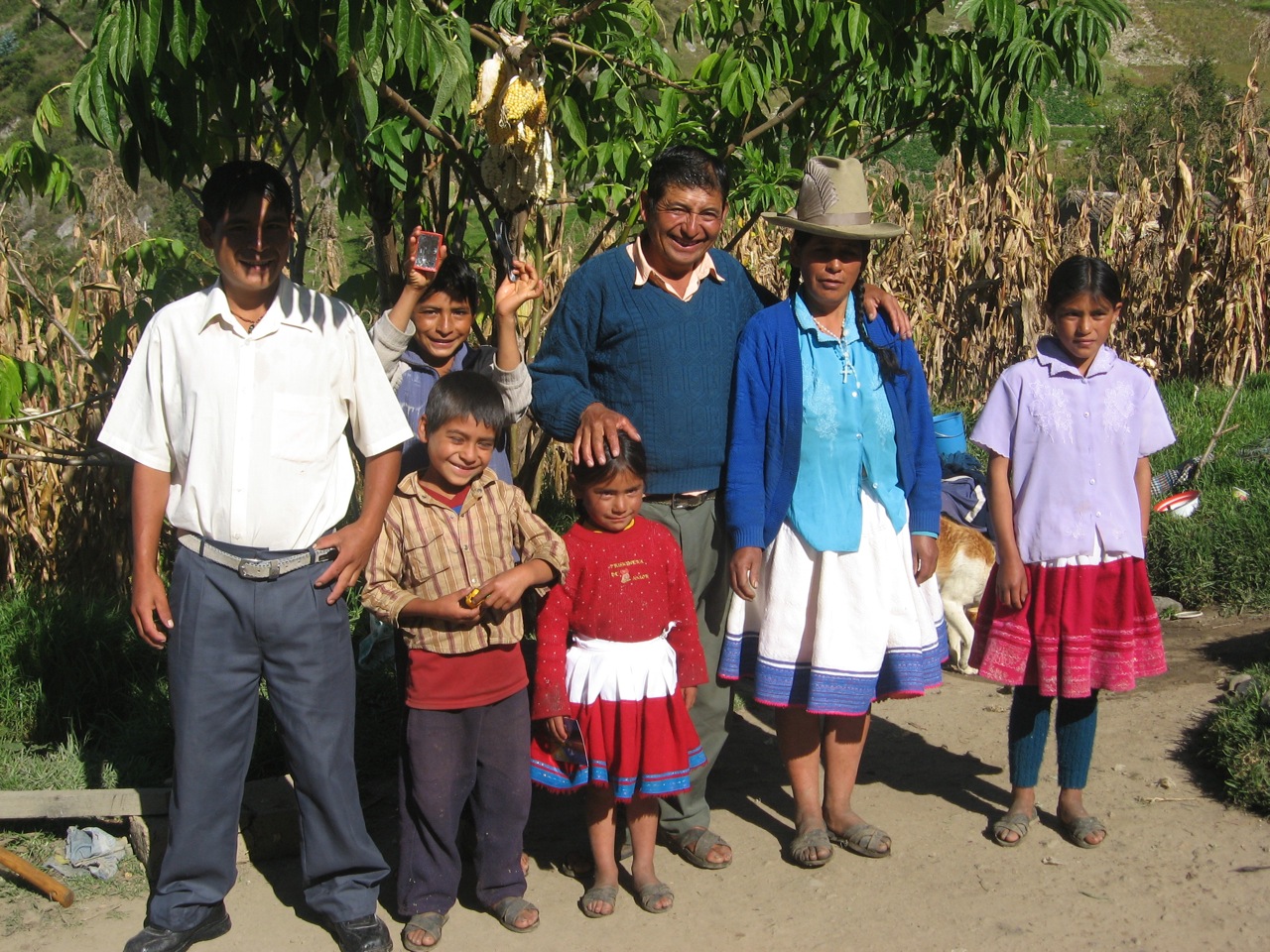 Chicken, consumed among its brethren
Many meat-eaters believe that chicken is an easy crossover meat for carni-curious vegetarians. I say, add that to the litany of urban legends! (Ever read Diet for a New America?!) For several days during my Andean village home stay, I cooed at the cute chickens huddled beside me at the dinner table within our rustic open-air homestead. Then the night came when one of them was served up for dinner, as its next-of-kin roosted mere feet away from me. As always when consuming an animal, I paused and silently thanked the creature for giving its little life up for my sustenance. Then without so much as a sideways glance I scarfed down the chicken soup, my eyes bloodshot with altitude and predatory urges.
Verdict: I'm not switching teams for good, but that fresh chicken flesh was delish!
Pachamanca Lamb at the Earth Mother's Table
There's something sweetly reminiscent about the musty smell of lamb cooking. I think lamb connects me with my meat-loving grandparents and the generations from whence they came in the Old Country. In Peru I was honored to take part in a Pachamanca, a very special festival where food is cooked in a big pit in the ground surrounded by hot rocks and covered with dirt and branches. While the food cooked in the earth (the Pachamama is the Earth Mother in the Andes) there was singing, dancing, drinking and all manner of merriment. The lamb came out of the earthen pit oven wrapped in palm leaves like tiny presents. It was seasoned with a dozen different local herbs that smelled like alpine heaven. The meat was both tender and slightly tough, so that there was a certain joy in sitting on the grass and ripping into it with fingers and teeth.
Verdict: Though messy and visceral, the sunshine and great company made this the most fulfilling of my meat explorations.
Local-style Pork Slab with Sweet Potato
Okay, this dish actually had a much more romantic Spanish name, probably one with lots of rolling r's and some fricative d's, but I can't remember it. Truth be told, I was a touch hung-over that day and maxing out on super-low blood sugar. Jorge ordered the dish and told me to steer around the meat if I wanted, but something deep within yelled out for protein. We were at a local family restaurant, literally tucked in down some side alley by the cemetery, and that pork slab was like a thick piece of firewood bucked on the back porch. I sawed at the thing gracelessly and everyone at the table could see I was a meat-novice. The taste was vaguely redolent of my pork eating days of yore, except far more tender and yielding in my mouth.
Verdict: my blood sugar was saved, but my stomach paid the price as it tried to navigate digestion for what seemed like an eternity.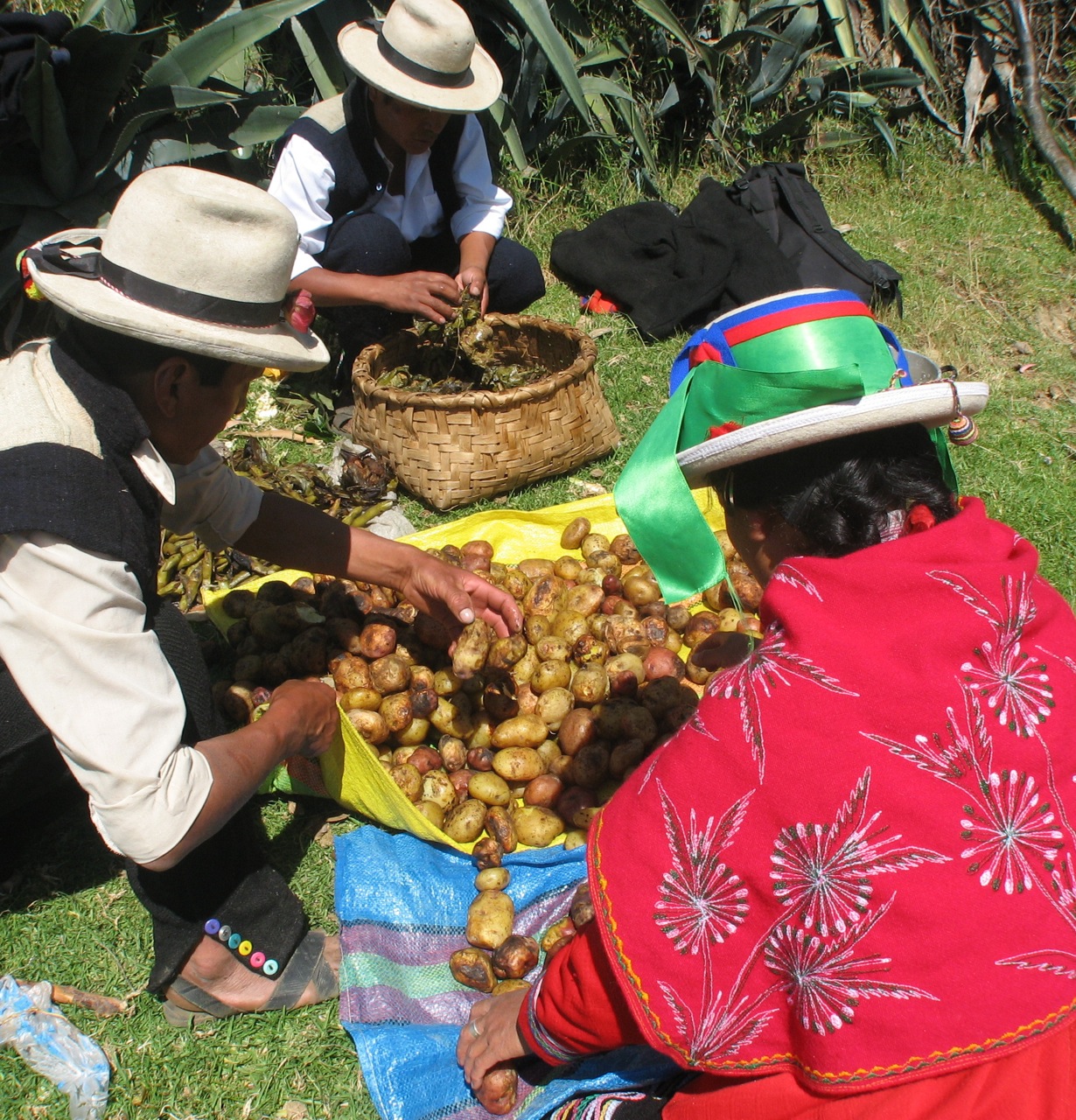 Two days later, the ghosts of my culinary journey followed me like fellow passengers as I watched Peru disappear out the plane window. I felt a pang of meaty guilt knowing I'd be home just hours later to smooch on my vegetarian boyfriend, with that swiney secret on my lips.
*****
Angela Dollar was born with a severe case of wanderlust. A Washington native, she has also lived in Hawaii and Alaska, and her travels have taken her through wonderful places such as Laos, Cambodia, Thailand, Peru and France. Her educational background began with lessons in empowerment at an all-girls high school, continued at Western Washington University in Bellingham and is sustained today by her travels and experiences. Prior to her current position as Director of Operations for Seattle-based non-profit Crooked Trails, she spent six years as a marine naturalist working with the resident killer whale population of Washington's San Juan Islands. Angela is passionate about cultural preservation and sustainable travel, two movements she feels are gaining momentum and validity. She is also the Travel With a Purpose blogger.
Related links:
5 Tips for Solo Dining
On Guard Against Giardia
Not So East Riding Through Central America