by Kelly Westhoff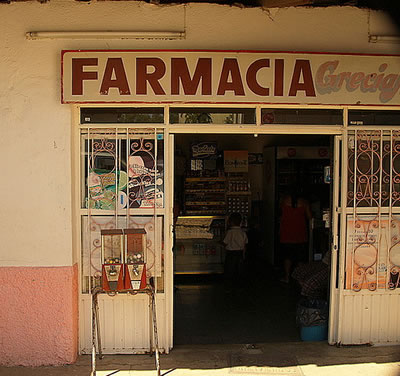 Standing in line, Michelle and I prayed we'd chosen a good pharmacy. The white tiled floors had been freshly mopped, customers were being helped at each service window, and most importantly, every employee sat behind a computer. It was the computers that had drawn us in, made us choose this pharmacy over others we'd passed. If the workers could use computers, they had to be literate, right? This was our hope at least. Realistically, in Guatemala, where the literacy rate was 65 percent, this was something to think about.
The wall to my left was covered with posters suggesting various ways to prevent disease. Bold
drawings accompanied each tip so that anyone–literate or illiterate–could understand. Most of the tips had to do with washing your hands. Wash after going to the bathroom, after changing a baby's diaper, after contact with animals, before touching food. Michelle and I were certain we'd kept clean. As a precaution, we'd tucked packets of wet wipes and bottles of hand sanitizer into pockets and bags. Still, we'd gotten sick.
Seasoned travelers, Michelle and I had met four years earlier in Peru. It was June and we were both on summer break from teaching middle school. She lived in New York, I lived in Minneapolis, but e-mail kept us connected. We both had been itching for another adventure someplace warm, someplace cheap, someplace Spanish-speaking. This trip, six weeks in Guatemala, was one we'd planned together.
In all my travels, I'd had the good fortune of not being sick on the road. A cold here or there, an
uncomfortable stomach, but I'd never fallen seriously ill. Michelle, on the other hand, had experienced this before. Once, in Ecuador, she'd had wrenching pangs of diarrhea. Now, in this Guatemalan pharmacy, we both waited nervously in line hoping our turn would come before another round of cramps and a frantic rush to the nearest bathroom.
It wasn't that we'd gone traveling unprepared. We made appointments at our local travel clinics before coming to Guatemala. There, we updated our immunizations, received malaria medication and large doses of anti-bacterial pills. At the first gut-twisting bouts of diarrhea, we'd read the instructions for these pills. An entire page of side effects scared us away. Besides, they were anti-bacterial. We knew that amoebas were a main cause of intestinal problems in Guatemala. Amoebas weren't bacteria. If we truly had amoebas, our medication wouldn't work.
Having been through this before, Michelle was a firm believer in local medicine. "These are their bugs. They know what to do with them," she claimed.
She had a point. If we had Guatemalan amoebas, we might as well have Guatemalan pills. Only we didn't have amoebas. We had giardia.
Again, Michelle's previous experience had come in handy. "We need to find a lab," she said.
"A lab?" I repeated. "For what?"
Turned out she was right. After checking with workers at our hotel, we confirmed that in Guatemala, when one showed signs of sickness, a trip to the laboratory was in order.
A blood, urine or stool sample would be taken, tests would be done and a report would be printed. The report could then be taken to a doctor, who would read the findings and prescribe medication for a charge of $15 USD. One could also skip the doctor all together and head straight for the pharmacy, hand over the lab diagnosis and get pills. This was what we had done.
By asking around, we found a laboratory. There, we left behind stool samples collected in film canisters–an embarrassing and repulsing experience we survived with giggles. A few hours later we returned, paid about $3 USD, and picked up our typed reports. Our results, in Spanish, told which tests had been performed. The lab had checked our samples for lipids, blood, and various larvae, as well as amoebas, which we were thrilled we did not have. Yet, at the bottom of the list in bold, we read our tests were positive for giardia lamblia, a parasite. Not only that, we learned a new vocabulary word. "Quistes," our reports also read.
"What's that?" we asked the lab tech.
"Huevos," he responded. Eggs.
Michelle and I were hosts.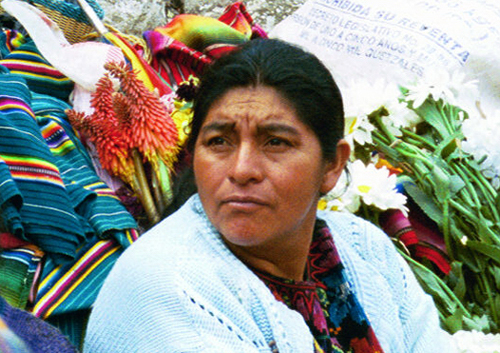 We thought about what we had recently eaten and suspected pizza. After swapping tales with other backpackers, it had become the culprit. Pizza appears safe; it is familiar and arrives at the table hot–like guidebooks advise–to kill any lingering bacteria. However, pizza isn't fully cooked. It stays in the oven long enough to melt the cheese, not burn it. At any point, in the preparation process, if any of the toppings come into contact with dirty knives, cutting boards or hands, the germs picked up are not killed in the oven. They are incubated.
It might not have been the pizza. We might have ingested contaminated water. Although we purchased bottled water, we might have swallowed some in the shower. Even a mundane act, like taking off our shoes, could have passed on the parasite. If we had stepped in infected dog urine in the street, then touched our shoes, then touched our mouths, we could have picked up giardia. Any number of things could have made us sick. The important thing now, just two weeks into our trip, was to kill the parasite before the eggs started hatching.
A spot opened at the pharmacy counter. Michelle and I stepped eagerly forward, lab results in hand. A short Guatemalan stood on the other side of the computer. Normally, his height would not have been remarkable, most Guatemalans were small. Yet, this particular Guatemalan, it seemed, had not yet finished growing. Michelle and I took one look at our clerk and guessed his age to be about twelve. He was dressed in a white lab coat and some sort of infected, scabbed-over pimple marked his left cheek. Fang-like eyeteeth protruded from his smile. Was this really our pharmacist?
Uncertain, we handed our lab reports to him. He picked up Michelle's, read the first two lines and broke into a fit of giggles. We knew what was at the top of the page–the color and consistency of our lab sample. At least this was proof he could read, if not proof of his age. Humiliated by his giggles, we almost turned and left. Yet, parasites planned for no one. We felt okay now, but cramps could come at any minute. We'd already waited in line. If we were going to get pills, this was the time. With newfound determination, I pointed to the bottom of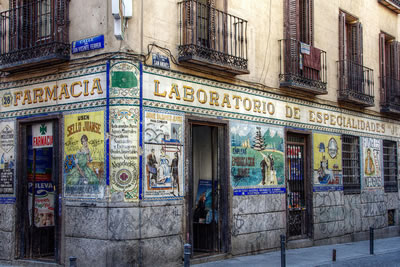 Michelle's report, to the diagnosis.
The boy pharmacist nodded, still giggling, then left for a back room. He returned with two different boxes of pills and a strange set of instructions: Two pills every hour with food.
"That's not right," we told the boy pharmacist.
"Yes," he assured, it was.
"But that's a lot of pills, and a lot of food," we protested.
"Yes," he agreed.
The pharmacist at the next station overhead and leaned in to help. A young woman in her twenties, she eyed the lab report and cast a sympathetic smile our way. She typed a moment on her computer. Then, in rapid Spanish we didn't understand, she barked at the boy. He scurried back to the supply room, head hung low. This time he returned with an arm full of boxes and spread them on the counter. Each box was a different brand of pills; we could choose whichever we wanted. But how to choose?
By now, we'd attracted the attention of yet another pharmacist, this time a grown man. With three generations assisting, we were allowed to open each box and view the pills. Most were large, white and non-coated. All were individually sealed, like cold medicine in the United States, so we didn't dirty any. Reading the leaflet in each box–again in Spanish–we were able to make out dosages and side effects. Yet, our main interest was to ensure that whichever drug we chose, it treated giardia. Most of the medications offered a list of ailments it cured. If we didn't spot giardia on the list, we put those pills aside.
"But this is good," argued the boy, picking up box we'd set aside.
"Hush," scolded the young woman.
"And this one too," he protested, offended by yet another rejected brand.
"Leave them be," she snapped.
The grown pharmacist, understanding our anxiety to find the right medicine for our disease, and perhaps our distrust of the boy, pulled a pill book from under the counter. Because it was three years old, Michelle and I were slow to consult it. The grown pharmacist, however, persisted. He opened the thick pages and slid it across the counter.
The book listed ailments alphabetically, each entry with a list of drugs used for treatment. Cross-checking the leaflets with the pill book, Michelle and I narrowed our choices to three, none of which suggested doses of two pills every hour with food.
We selected the brand Quistemizole for two reasons. First, the dosage of three pills a day, for ten days, seemed reasonable. Plus, since we knew our intestines were host to giardia eggs, or "quistes," it pleased us that our medication shared the name of our infliction. To this, the boy pharmacist giggled agreement.
"Yes, yes," he nodded. That made perfect sense.
It did, we thought, carrying our boxes to the cashier. Thankfully, we made it from the pharmacy to our hotel without any cramps. Three pills and a day later, Michelle and I were on the road to recovery.
Interested in traveling to Guatemala? Visit Travel Experta for tips on travel to Guatemala.
*****
Kelly Westhoff is a writer, teacher and traveler with over 20 stamps in her passport. She has survived a cockroach attack in Guatemala and the plucking of all her leg hairs in Vietnam. She is the creator and editor of Global Roam ink.â"¢, an educational, online travel magazine and a senior writer and featured blogger at Go Nomad. Learn more about her work by visiting her web sites: Kelly Westhoff and Global Roam Ink.