Happy May Day! Now that spring is well underway and the 2014-15 winter is (hopefully) a thing of the past, I'm starting to evaluate my Weird Wanderer travel goals for the rest of the year.
As anyone who reads this blog regularly already knows, I'm big on regional travel, mostly because it's easier on the budget–and easier on our cats. Yes, our two picky felines figure strongly into our travel plans, especially since we recently adopted a new family member.
So here are my three Weird Wanderer travel goals for 2015. And yes, they're all cat-approved, though much to our pets' chagrin they won't be visiting all of the places with us. After all, cats scare far too easily to endure a ghost tour.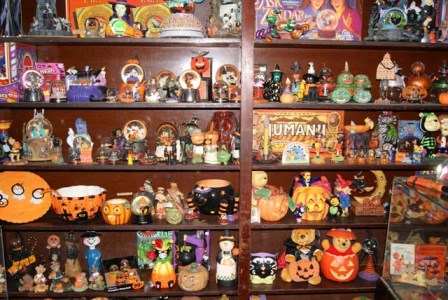 Return to Gettysburg
Gettysburg is one of my favorite places, haunted or otherwise. The amount of history in that tiny Pennsylvania town is incalculable. And from the great walking tours and beautiful scenery to the ghost-ridden bed and breakfasts and the incredible food, there's so much to do that you won't be able to get through it all in one stay. Honestly, in terms of a tourist attraction, Gettysburg has refined and perfected its appeal, drawing on a tragic past and transforming itself into a place to celebrate and lament our country's rich and varied history. This summer, we plan to visit, which probably translates to more yarns on this blog about spectral energy. All clad in hoopskirts of course.
Go on more ghost tours
This one piggybacks on the last item since Gettysburg is known for some of America's best ghost tours. Even beyond the battlefield borough, though, I'm hoping to find a few new ghost tours closer to home (hello, Pittsburgh spirits!). And I know: I talk about ghost tours all the time on this site. But that's because they're fun! Find one in a town near you, and you'll see what I mean.
Find more unusual locales (and visit some of my old favorites)
Not too far outside of Gettysburg is York, Pennsylvania, an area that has been christened 'America's Factory Tour Capital.' Seriously. If that doesn't have offbeat Weird Wanderer appeal, then nothing does.
But not every place for this summer's travel bonanza has to be brand-new. A personal favorite weird museum of mine is Castle Halloween, located near Wheeling, West Virginia. My husband and I haven't been there in a few years, so this season would make for an ideal opportunity to revisit the glorious treasure trove of all things spooky and festive. Afterwards, we might stop by the Moundsville Penitentiary, another bizarre West Virginia attraction. After all, one weird turn deserves another.
What offbeat plans do you have in store for this spring and summer? Let me know in the comments below!
Happy haunting!