Often called the most haunted place in America, Gettysburg is Pennsylvania's macabre epicenter, a picturesque town of tragedy nestled among the apple orchards. If you're planning a trip to this ethereal gem, here are five weird things to do in Gettysburg you won't want to miss.
The Jennie Wade House. As the only civilian casualty during the Battle of Gettysburg, Jennie Wade usually finds herself demoted to a mere footnote in history books. However, this young woman's bravery—she died in the crossfire because she wouldn't stop baking for the wounded and starving soldiers outside her door—makes her a patriot of an entirely different and more unsung kind. Preserved with meticulous care, her former home is purportedly a hotbed of ghostly activity. To this day, the rooms are imbued with a distinctive air of heartbreak, made all the more real by seeing the bullet holes in the walls and the floorboard still stained with her blood. While not for the faint of heart, this is a place for both fans of the supernatural and the history lovers among us.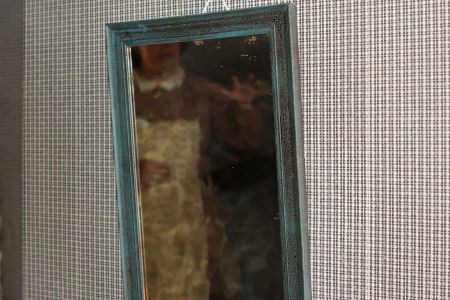 Devil's Den. With stunning monuments marking every episode of the three-day battle, there are plenty of hallowed sites worth seeing in Gettysburg. But one prominent outcropping on the former combat zone astounds, even if you're unaware of its wartime past. Christened Devil's Den, this unusual rock formation served as an ideal tactical locale, and a bloody clash occurred in pursuit of it. Nowadays, odd sightings are the norm. From soldiers in full regalia still warring for supremacy to giant ghostly snakes lurking among the rocks, Devil's Den is one bizarre landscape that should not be missed.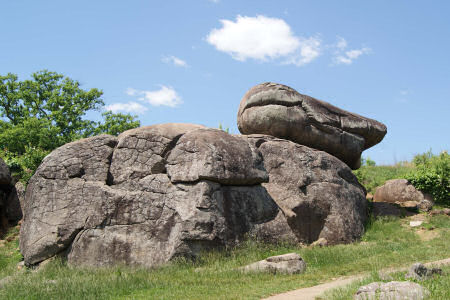 Farnsworth House Inn. After a long day searching for ectoplasm, every ghost hunter needs to refuel. Only a select few cities, however, feature dining options where you can fill up on good eats while continuing your quest for otherworldly spirits. During the Battle of Gettysburg, the Farnsworth House became an accidental Confederate stronghold, and some say a few soldiers never left. If you want an extra side of eerie, visit in the evening when you can tour the spookiest parts of the house—the cellar is believed to be particularly haunted—or stay the night upstairs in the inn. If that sounds a little too intense for your tastes, just stop in for dinner.  The time period food is divine.
Any of the countless ghost tours. Even if you don't believe it's the most ghostly place in America, Gettysburg's unprecedented number of per capita ghost tours would certainly make you think something peculiar is afoot. With close to a dozen companies established year-round, you can indulge in eerie lore almost any day you visit. Ghosts of Gettysburg in particular shepherds the paranormal at heart through the streets and alcoves, all to terrifying and touching tales of the city's wraithlike citizens.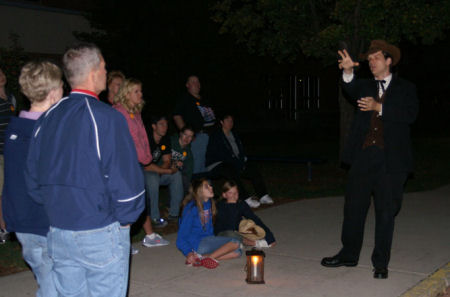 Tintype photography. Though not exactly macabre, vintage photography is quickly becoming a lost art, which makes it an ideal activity for any weird wanderer. In Gettysburg, you can have your soul metaphorically stolen by virtuoso Rob Gibson who does a variety of wet-plate photography. He's crafted old-school tintype and glass plate images of luminaries like Roger Daltrey, Bob Dylan, and Mira Sorvino, but anyone can walk into his shop on Steinwehr Avenue and take home a custom piece of the Civil War era. I have yet to get a tintype photograph done—on our last visit, my blunt bangs and black eyeliner were far from period appropriate—but this is at the top of my list of things to do next trip. A hoop dress sounds like a welcome diversion from all those spirits.
Happy haunting!