Not all my travel pursuits take me to far-flung locales or unusual haunted places. Sometimes, I like to stay at home and let the fun arrive at my doorstep. Consequently, the new "curated box" subscription Try the World is the perfect thing for me and my adventurous foodie husband.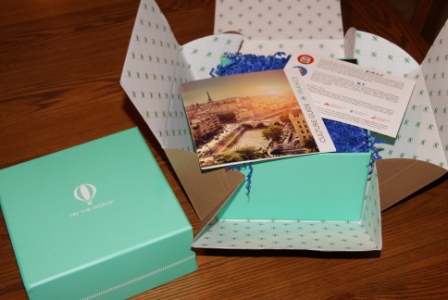 First off, I want to talk about Try the World's mantra, which matches up exactly with my own. One of my favorite ways to learn about a place is via the food. Food is something that can bring people together. Historically, humans have used mealtime not just for sustenance but as a way to share camaraderie with our friends and family. Food helps people set aside their differences and simply enjoy life for what it is. After all, we've all got to eat, right?
Try the World takes this philosophy and delivers it right to your home in the form of an adorable blue box that features six to nine items from one city somewhere around the world. You won't know which city it is until you open it and find your city guide that will give you insight into the background on your products as well as the culture of the area, including playlists and films.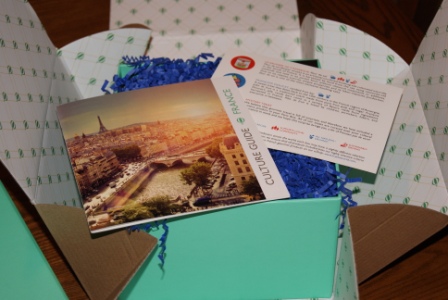 A local culinary expert curates each box, opting for all locally-based businesses, many of which have been family-owned for decades. All of the products we've received so far are also free of added colors and chemical preservatives, making the overall experience even better.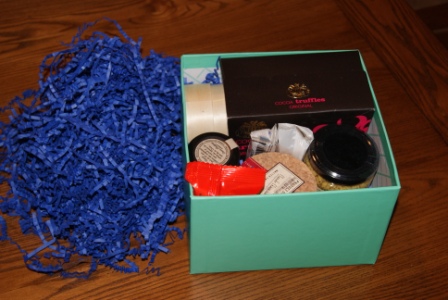 Depending on your subscription level, each box runs somewhere between $33 to $39, and you can opt to receive just one or a full year's worth of food and culture from around the world. New shipments are sent every two months.
As a side note, I did not receive anything complimentary for this post. Almost on a whim, we decided to become subscribers and we instantly fell so in love with Try the World that I couldn't wait for our second box to arrive so I could document each and every moment for Weird Wanderings. The experience is seriously that much fun.
So if you want to sample the food and culture of the world but don't want the hassle of getting your passport stamped, consider Try the World. I for one don't know how I lived so long without it.
Happy haunting!