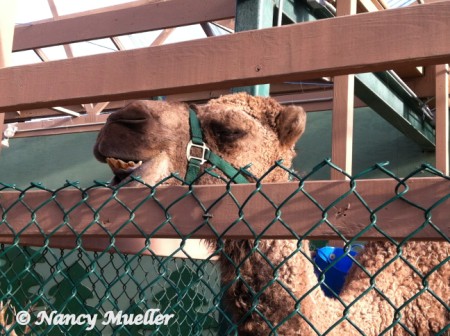 "Hello, Gorgeous."
Curly (the Extremely Curious) Camel loves posing for visitors  at Seattle's Swansons Nursery. But only during the holiday season when he's waiting for Santa.
See for yourself: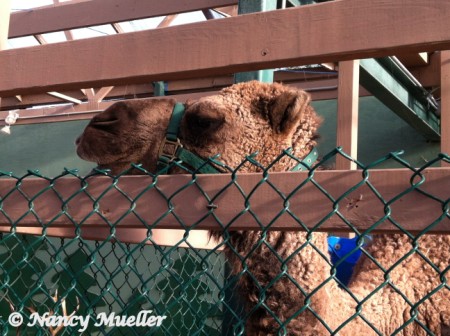 "Which way do you want me to pose: this way or . . . "
"that way?"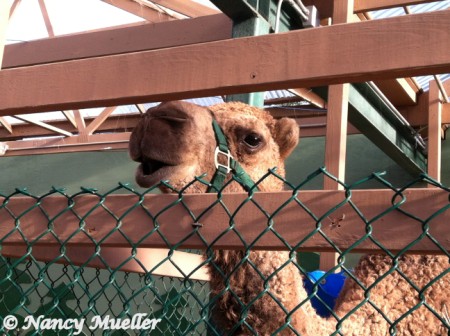 "Time to pucker up. Come a little closer . . . "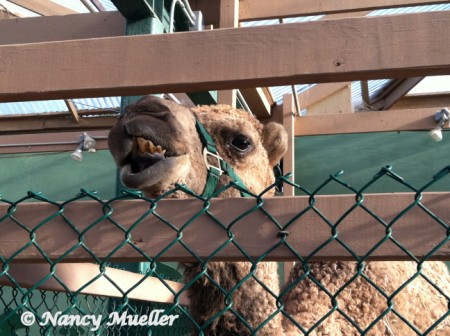 "Ha, ha. How's this?"
You still have time to pay Curly the Camel a visit yourself if you hurry. He's here for a short stay with his friends Dasher and Blitzen until Christmas Eve.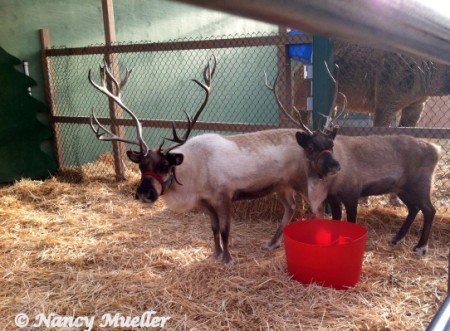 You can even join in for feeding times daily at 10AM and 4PM. What better way to make new friends in the animal kingdom?
Wander on!
Nancy
What about you, wanderboomers? What are your favorite local holiday traditions?