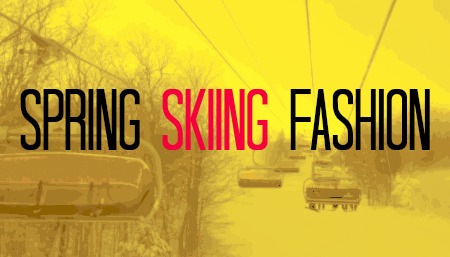 The parade of strange has begun. The warm, sunny days bring out the happy in people and they let loose. A riot of color erupts and out comes the vintage, the tacky and the downright weird. Let's begin the slide show, kids.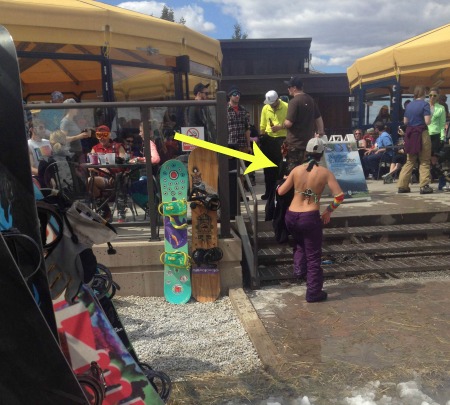 The Bikini
Sure, she looks fabulous, but imagine the aftermath of a fall. Shudder.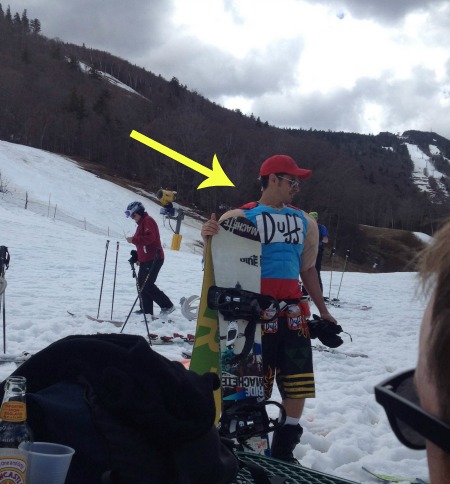 The Duffman
Who wouldn't want to be a superhero? Specifically a Beer-o. You go boy.
The Hawaiian Shirt
Always a tacky classic. Verdict: love it.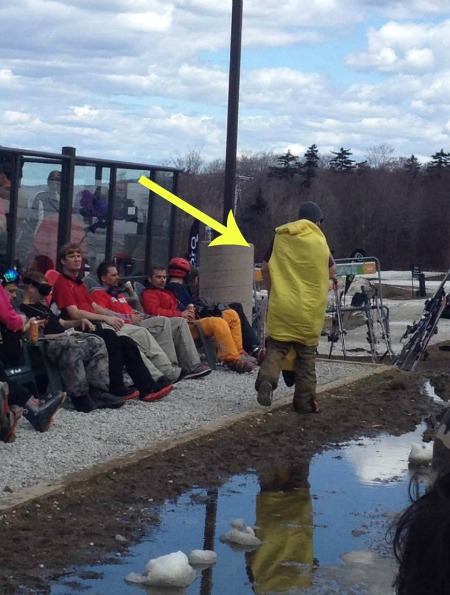 The Human Banana
Yes. Just yes.
The Rainbow Clown
So long a clowns don't creep you out (I believe that's called coulrophobia), this a cheerful option.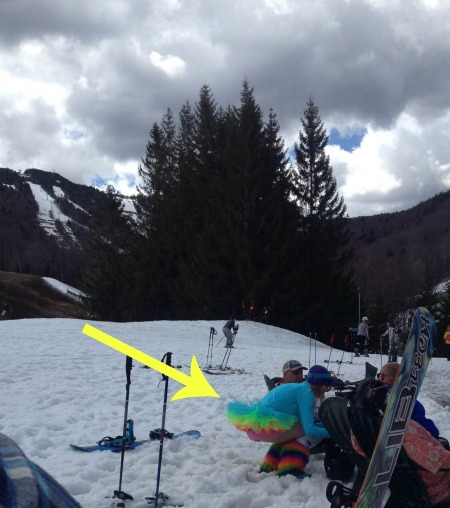 The Rainbow Tutu
I sense a rainbow theme here. There's no way you could be unhappy wearing that.
The 80s Throwback
Ah, the decade that never ceases to amuse, especially when it comes to ski gear.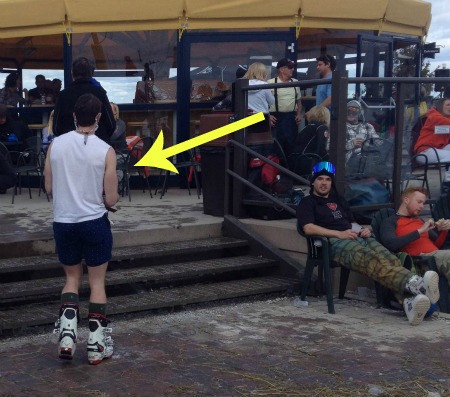 The Beach Look
Yeah, it's hot but this goes in the same "potential ouchey" category as The Bikini.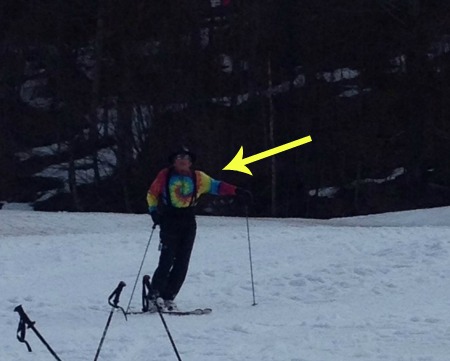 The Rainbow Tie Dye and Leather Outback Hat
There are no words for this.
It's all funny at first glance. Then you realize what it really is: pure joy and freedom.
Where, one might wonder, are people still skiing in May? Try Killington (VT): the Nor'beaster Spring Pass is only $199 until closing day. With the mound of snow built up on Superstar (known jokingly as the Killington Glacier), the resort is rumoured to stay open for several weeks to come.
Share you spring skiing fashion favorites in the comments below.
Stay up-to-date on all things snow by following me on Twitter or RSS/email.
Winter is coming,
K