by Nicky Forbes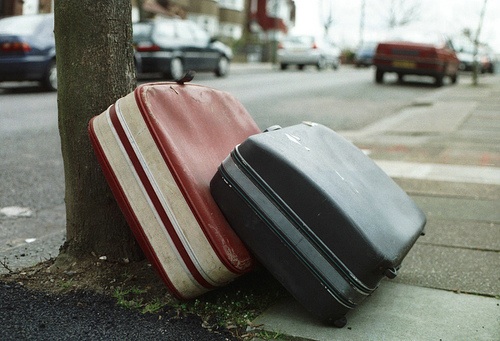 For many travelers, a backpacking or round-the-world trip is a once in a lifetime opportunity. It was for me when I headed off to Latin America in the 1990s. So the question is, how can we be sure that we're choosing the right travel partner when we make our plans?
That may sound strange, but we all know the awful moment in a romantic relationship when our partner turns into a beast — or, worse, we find ourselves seething with discontent or volcanic with rage. Why should it be any different traveling with a companion than in a relationship at home? The truth is that, for all its joys, travel can involve obstacles, stresses and fatigue.
Traveling with a companion has real merits — including sharing experiences, enjoying company and mutual humor, and providing for greater safety. But, for my money, you can't do enough preparatory work when planning a lengthy trip, both in terms of an itinerary and in sorting out that you're going with the right person! Here are some lessons that I've learned in choosing a travel partner.
More Travel Tips: Adventurous Girlfriend Getaways | Tips for Sharing Money on the Road
1. Take a long hard look at yourself and your potential traveling companion.
First, run an honest test on your own character, especially how you react under stress. Then make a checklist of characteristics that you'd like in a companion. This isn't the time to be kidding yourself and others about how you'd like to be perceived. It's about who you really are.
Similarly, do an audit on any potential travel companion. And clarify what you each expect to get out of the trip. We often have sub-conscious goals when we embark on long travels. A friend of mine particularly wanted to discover what she was passionate about so that she could make a career change on her return. Another came traveling because she'd recently broken up in a long-term relationship and needed to identify what she wanted for the next stage of her life. These goals can influence what you each want out of a trip and whether there is enough common ground to have a great time together.
2. Get clear with yourself about your own needs.
Ask yourself if you're the sort of person who craves company all the time or who needs space regularly. Are you better in groups or in intimate interaction with just a few people? Answering these questions will help you determine what you need in a traveling companion — and what you have to give in turn.
3. Don't assume that your best friend will make the best traveling partner.
Friends that you love hanging out with or going on short breaks with don't necessarily make the ideal traveling companions. Being together abroad 24/7 is very different to an evening out on the town. The friend who's the life and soul of the party may not be the same one you need when you're sitting between two Bolivian women and a crate of chickens on an 18-hour bus ride.
Likewise, the friend who is there for you whenever you need an ear for your woes may be a little too intense and suffocating if you're in the mood for new adventures on your travels. In the face of potential problems, you may value a partner with a more immediate sense of humor.
The point is — now is not the time for loyalty to the friend that you made promises to a few years ago, claiming that she'd be the only pal you'd travel with when the time for your Big Trip came around.
4. Discuss your shared list of destinations and schedule.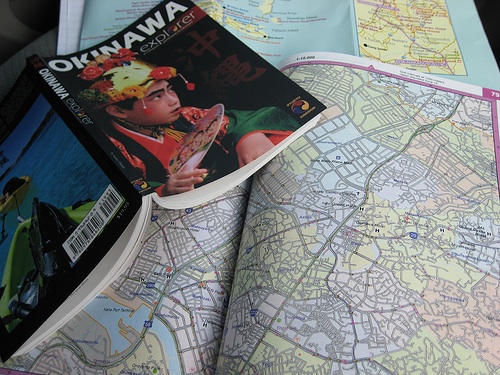 Check the length of time that you're expecting to travel. Are you planning to be away for a fixed time or are you buying an open ticket? Does your travel partner have the same flexibility?
When I set off to Latin America, I was with two friends who had fixed round-the-world tickets. I had a one-way ticket to Venezuela with plans to buy more one-off tickets as my plans developed.
Also it's good to assess how each of you is with fixed or looser schedules. In contrast to the plans that you make at home with a map and travel guide, things can change quickly when you're actually traveling.
In Ecuador, we chanced upon a wonderful village close to Otavalo where they'd decorated the town for a fiesta. We also discovered their annual tradition — a gigantic water fight in which everyone gets soaked with water balloons, buckets and hosepipes. The upside to getting drenched was the ensuing drunken party through the night. Five days later, we moved on…
5. Find out how you each handle money and budgeting.
It's important that your budgets are roughly similar, at least for the time that you're traveling together. Otherwise you may want to make very different choices about accommodation. Budgets also affect your daily choices of where to eat and what excursions to take. I won't forget my helicopter trip over the Bungle Bungles in Australia or canoeing down the Urabamba River in Peru. However, both had their price tag.
The more you've agreed rough budgets with your traveling companion before you leave, the less stress you'll encounter on the trip. Money has a way of exposing differences between people and you want a trip that's great fun, not an ordeal.
6. Agree on what standard of accommodation you want.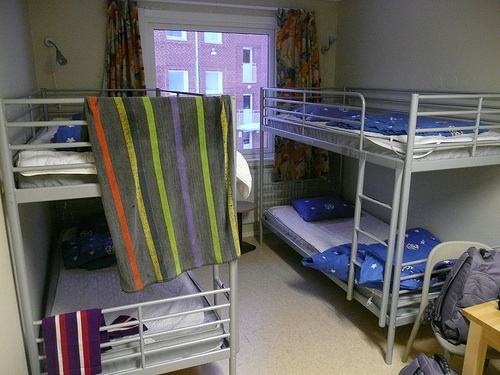 Back home, you may relish the idea of roughing it. But are you really happy when you find you have a cockroach as a plug in the shower? Where you and your partner choose to stay is really important. After a hazardous trek across mountain ranges or a sense-numbing day in Bangkok, your hostel or hotel will represent home and refuge.
Ask yourselves whether you want to share a room or whether you'll be happy in a large dormitory (and, if so, mixed or single sex)? Are you happy sharing bathrooms? You want to know these things before you hop off a bus and are surrounded by ecstatic faces promising you the "best place in town".
7. Find out your potential companion's taste in food.
Traveling with a fussy eater can create a lot of stress on long journeys. One of the great things about traveling is being able to explore new cuisine. But exotic food isn't everyone's preference. And there may be times when food choice is restricted.
While we were on one of the islands on Lake Titicaca, we were put up in a hay barn by a local family and fed for days on eggs, potato and corn. We all loved it but for someone else, it could have represented hell.
One of my best friends is a fussy eater whom I would drop anything to go and help at any hour of day. But travel with her? Absolutely not. I remember how she once made others and I traipse around nearly every eatery in Edinburgh before ending up back at the first one where she ate a simple jacket potato and butter.
8. Sort out the culture vultures from the party animals.
You may be keen on visiting temples, she may be up for clubbing. Be honest about your likes and dislikes but also remember that even you, the temple devotee, may become "templed out" after your umpteenth visit. Likewise, in Sydney I met many travelers who were stuck there earning money which they desperately needed after partying for too long. There can be a danger in excess of any kind.
The crucial thing is for mutual understanding with your companion so that you know what differences you need to be ready to tolerate in each other.
9. Anticipate how you both deal with threats or a crisis.
Traveling may occasionally take you into dangerous situations and you need to have confidence and trust in your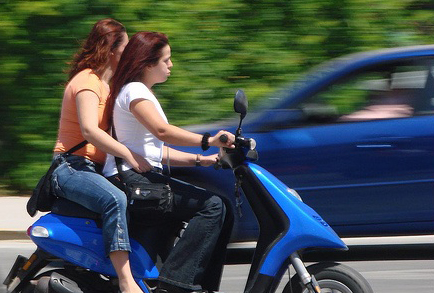 traveling companion. During a car ride with some local guys in Latin America, my friend started to get a bad feeling.  With a code that we'd agreed on in advance for baling out of a tricky situation, we were quickly able to extricate ourselves.
Likewise, you need to know that if you fall ill, your partner has the resilience to do everything necessary to get you immediate treatment. When my friend got altitude sickness in the Andes, I had to wake up nuns in a convent in the middle of the night as it was the only local place with medication.
10. Talk through a list of "what if" scenarios.
Finally, it's worth discussing a list of different possibilities that might occur while you're traveling together. Favorites might be:
How will your partner feel if you've agreed to stick together in every situation but she's ready to go to bed and you're up for partying the night away?
How will it be if your partner is always getting drunk with long sleep-ins and hangovers in the morning, while you want to get up and get going?
How will your companion feel if you want a day or two alone? Or even a few weeks before you meet up again?
And, crucially, how will she react if you meet the love of your life… as happened to me with my future husband!
******
There will always be events that you can't predict or know how you will react to. But anticipation and realism can spare you some problems in advance.  And remember, it may be important to forgive your companion their little vices and annoying habits — or even angry words during the occasional fall-out.
Above all, travel with a partner with a sense of humor. And don't forget to take your own as well. You may not want to live with a stand-up comedian on the road but being able to laugh in times of tiredness and tension takes the worst edge off any situation.
I hope you find a great traveling companion — and happy traveling!
* * * * *
Nicky Forbes is co-founder of sustainable travel brand Millican. She's passionate about the positive changes that we can make for the good of people and planet when we join forces. Getting outdoors, walking with her dog or trekking up a Lake District fell, helps her gain clarity as well as fresh ideas for Millican, herself and her family.
Suitcases Photo: Phineas H
Map and Guidebook Photo: Okinawa Steve
Hostel Room Photo: mararie
Motorbike Photo: obenson